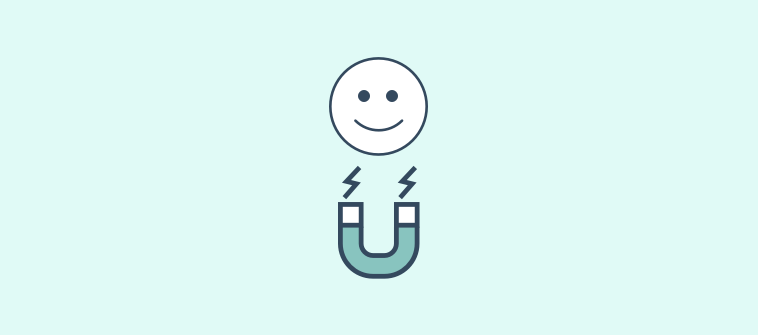 Employee surveys are tools utilized by organizations to measure engagement, morale, and performance of employees. Additionally, companies also use employee surveys to collect feedback and insights from their employees. With the advent of new methods of machine learning and predictive analysis, many experts are of the opinion that employee surveys are a thing of the past now. However, I do not share their views on this, and in this article, I'll tell you why.
Surveys Help Predict Behavior
Ever since the 1920s, companies have regularly conducted 'attitude surveys' to understand their employees better. As the importance of understanding employee behavior increased, so did the metrics involved. This has now led to employee satisfaction surveys, engagement surveys and so on.
And while technological advancements have helped make this easier, surveys are still the most accurate way to predict employee behavior. In a study conducted by Facebook, it was found that asking people how long they intend to stay in a company was two times more accurate than the predictions made through machine learning and predictive analysis.
Surveys Are the Voice of the Employee
Regular surveys send a clear message to employees: we value your thoughts and we want to know what's on your mind. Employees work better when they feel they have a voice in the day-to-day operations of the company. It brings a sense of duty and ownership towards their company that can only help in increasing productivity and morale.
Not all suggestions and opinions of the employees have to be implemented. Obviously, there may be some that cannot be implemented immediately or ever for that matter. What matters though is that you value your employees enough to take their thoughts and opinions into consideration.
Must Read: Top 5 Benefits of Post-Event Surveys You Need to Know
Surveys Help Change Behavior
The best thing about employee surveys is that you're not only asking them for their insights and feedback, you are also influencing their behavior at the same time. Renowned psychologist, Adam Grant conducted a study at the University of Pennsylvania and came up with an interesting find about understanding what motivates people. As a part of this study, a group was asked just one single question "Are you planning to attend the next game (basketball)?". The result… attendance jumped from 76% to 85%!
When asked to make a commitment, people who say yes will surely follow through, but the people who say know will take the time to reflect back and think about it. On reflection, if they find the activity to be desirable, they will convince themselves to change their mind.
This is why I feel that the argument that machine learning and predictive analysis will make surveys obsolete. On the contrary, I believe that they only make surveys more necessary. So don't just trash your employee survey examples, feel free to use them because surveys are not losing their relevance any time soon.
Ways to Improve Employee Engagement
The next question is just how do we use the results of employee surveys? Here's how you can improve employee engagement using surveys:
Communicate the Results
Depending on how you want to tackle the questions and opinions raised in your employee survey, you can have small departmental meetings to communicate and discuss the survey results.
Select Areas to Improve
Every employee would highlight certain issues where they feel the management could do a better job. Such sentiments usually run similar among the group and so there will be a certain common issue raised by many people. Identify such common issues that can be worked upon immediately and the ones that can be implemented later in the long run.
Discuss and Evaluate Changes
Whenever major changes or even minor changes need to be made based on employee feedback, use it as an opportunity to further discuss and involve the employees in the decision-making process. This will not only help make the transition smoother, but will also help you break apart major tasks into smaller bits handled by individual caretakers to ensure their smooth implementation. Most importantly, once you implement these changes, make sure to evaluate them after a period of time rather than just leaving them be. If employees are not comfortable with the changes, adjust or discuss alternative methods that can be implemented.
Must Read: How to Calculate Net Promoter Score
Repeat and Conduct Regular Surveys
Ironically, change is the greatest constant in everything. Over a period of time, people's wants, expectations, and opinions can be subject to change. Make sure to regularly check with your employees on how they feel and the things that they expect from the management. If things are going great as they are at present, move on to other areas that you can improve. Do remember, happier employees lead to happier customers, that dear reader is what success is built on!
Employee engagement doesn't just begin and end with employee surveys. It is a continuous process that keeps evolving and changing over time. As much as machine learning and predictive learning have made it easier to measure employee engagement, surveys continue to provide that human touch required to open the employees towards their companies.
Do you want a free Survey Software?
We have the #1 Online Survey Maker Software to get actionable user insights.