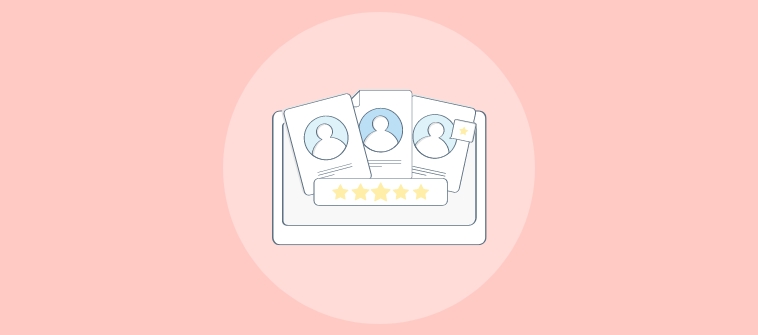 Employee productivity is subject to several factors. Perhaps one of the most impactful factors is how motivated and passionate they feel about the work they do.
Globally, disengaged employees result in a loss of $7.8 trillion in terms of productivity. This is why overlooking employee satisfaction and motivation can be highly risky.
Employee motivation surveys help gauge the extent to which employees are motivated. These surveys can also identify opportunities to boost this important element to build a more productive workforce.
Is it perks and benefits or alignment with company values that inspire employees to do their best work?
You may have a number of questions like this that will remain unanswered until you ask the employees directly. This is why routine employee surveys are so important. They will not only help you track motivation levels and discover the most influential motivators, it will also help your employees feel heard.
In this guide, we list the most effective employee motivation survey questions. We also provide a pre-built survey template to help you get started with this exercise. Furthermore, we help you explore the significance of a robust survey tool to create, manage, and analyze your motivation surveys.
Why Create Employee Motivation Surveys
With only 15% of employees feeling engaged globally, businesses are constantly on the lookout for ways to improve the overall employee experience. Motivation surveys are an important tool for this.
Why should you take the time to create a questionnaire for employee motivation? The following are just some of the positive benefits of surveying your employees.
1. Inspire More Productivity
Keep employees driven to put in their best efforts by recognizing what factors motivate them the most. This will contribute to improved organizational productivity and output.
2. Discover Areas of Improvement
Motivation surveys are a great way to determine what is causing employees to burn out. They can also help you identify areas that need improvement for increasing employee motivation and satisfaction in the workplace.
3. Recognize Top Performers
Use motivation surveys to identify who your more motivated employees are. Motivated employees are more likely to be more creative, put in more effort, and stay with the company long-term, reducing turnover and retaining top talent.
4. Reduce Attrition
Motivation consequently leads to improved retention. To reduce employee attrition, it is important to conduct regular surveys and constantly discover ways to keep employees motivated.
5. Make Employees Feel Valued
By actively seeking feedback, organizations can foster a positive work culture and make their employees feel valued and heard. Provide your employees with the opportunity to give honest feedback and use this information to improve your organizational efficiency.
6. Better Decision-Making
Surveys can provide valuable data to support decision-making related to employee benefits, compensation, and development opportunities. Make accurate and data-backed decisions instead of relying on assumptions about employee motivation and satisfaction.
The Type of Questions to Ask in an Employee Motivation Survey
While creating motivation surveys for your employees, take certain factors such as their job role, tenure, and company culture into consideration.
If you are new to creating an employee motivation survey, here are some tips for writing the most effective questions:
Include open-ended questions to collect qualitative data and dig deeper into employee opinion.
Don't ask leading questions. Avoid any form of bias in your survey.
Clearly communicate what you are looking for. Keep the questions short and concise.
Include demographic questions to help identify trends and patterns among different groups of employees.
Identify the key factors that motivate employees to do their best work and ask them how well the company recognizes performance.
Ask employees to rate their level of comfort with the physical work environment.
Evaluate the effectiveness of the company's communication practices.
The Benefit of Employee Motivation Surveys
Surveys can help you find answers to a number of questions, such as…
Are your employees happy with the work they are doing? Is there adequate room for learning and growth within the company? How empowered do employees feel? What do they need to be productive in their role?
… and so on.
Employee surveys help measure engagement, monitor performance, and boost morale. You can also use these surveys to predict employee behavior, foster communication, and create a more positive work environment. Motivation surveys focus specifically on determining what inspires employees to do their best work and what challenges they face.
A team of highly motivated professionals can be a game-changer for any business. Such employees are likely to take complete ownership of their work and go the extra mile to boost organizational profitability. These employees are also likely to stay with your company for a long time and contribute to enhanced profitability.
Employee Motivation Survey Template
Get started with tracking and improving employee motivation using our ready-to-use, free motivation questionnaire template.
https://www.proprofssurvey.com/templates/employee-motivation-survey/
30+ Employee Motivation Survey Questions
Here are some effective questions to include in motivation surveys for employees.
How happy do you feel coming to work?
I feel excited about my job duties.
Strongly disagree
Disagree
Neither agree nor disagree
Agree
Strongly agree
On a scale of 1 to 10, how inspired do you feel by your work goals?
Do you feel that your work is evaluated and rewarded adequately?
How would you rate your company's motivation program?
What would motivate you to work more productively?
What do you think of the company's appraisal policy?
I feel inspired to perform my best every day.
Strongly disagree
Disagree
Neither agree nor disagree
Agree
Strongly agree
What is your biggest motivation at work currently?
What are some incentives that would motivate you to work better?
What makes you excited to work here?
My position requires me to develop new skills.
Strongly disagree
Disagree
Neither agree nor disagree
Agree
Strongly agree
On a scale of 1 to 10, how satisfied are you with the available growth opportunities?
To what extent are you willing to take on new tasks?
Which company values align with your own?
Do you feel that your work is recognized and appreciated by the team? (Y/N)
Does your manager show interest in your personal development?
Are you satisfied with your manager's leadership style?
How well does the company promote work-life balance?
How well does the company communicate information to you about the company, its mission, and its goals?
How effective is your supervisor in providing clear direction and feedback?
How satisfactory is the level of training provided by the company?
Do you feel you have clear priorities and objectives?
What improvements would you make about your role and responsibilities?
What do you enjoy the most about the company's work culture?
Do you think the organization is helping you achieve your personal and professional goals?
How secure do you feel in your position here?
Does the recognition from the management motivate you to do your best?
Rate the quality of motivation you receive from your direct supervisor.
Do you think your manager entrusts you with a high level of responsibility?
Do you feel like you are contributing to the overall success of the company?
Have you been promoted at work in the last six months?
Create Powerful Employee Motivation Surveys Effortlessly
Having highlighted the various benefits and the most effective employee motivation survey questions, we come to the more important question:
How do you create these surveys?
To create the most productive employee motivation questionnaire, you require the functionality of an advanced survey software such as ProProfs Survey Maker. Using a survey maker tool will not only help you craft the most engaging surveys but also make effective use of the collected data. You can conduct employee motivation surveys through multiple channels, such as emails, text messages, or social media. Use the tool to generate detailed reports to discover trends and analyze patterns in your responses.
Also, make it a point to conduct these surveys regularly, so you can stay updated with employee opinions and make necessary changes at the right time.
FAQs
What is the importance of employee motivation?
Employee motivation is important for several reasons. It leads to increased productivity, job satisfaction, and employee retention. Motivated employees are more engaged, creative, and willing to go the extra mile to achieve their goals. This ultimately benefits both the employees and the organization as a whole.
What are the top motivating factors for employees?
Some of the most effective motivators for employees are:
Recognition
Meaningful work
Job security
Growth opportunities
Feedback
Working conditions
What are some ways to motivate an unmotivated employee?
There are several ways to motivate unmotivated employees in your organization:
Communicate: Find out what's causing the lack of motivation. Listen to the employee's concerns and provide adequate support.
Set clear goals: Set achievable goals that align with employees' interests. Make sure the employee understands how their work contributes to the overall success of the organization.
Offer training and development opportunities: Provide opportunities for the employee to learn new skills and grow.
Recognize: Acknowledge and reward the employee's achievements, both big and small. This could be through verbal recognition, a bonus, or a promotion.
Create a positive work environment: Foster a positive work culture that promotes teamwork, collaboration, and open communication. This will create a sense of belonging and motivation.
What questions should I ask to discover what motivates employees?
How stimulating do you find your job responsibilities?
On a scale of 1 to 5, how excited do you feel coming to work every day?
Do you think you are growing in your role?
Are you satisfied with the work you are doing?
What obstacles do you face while working?
What would motivate you to be more productive?
Do you want a free Survey Software?
We have the #1 Online Survey Maker Software to get actionable user insights.