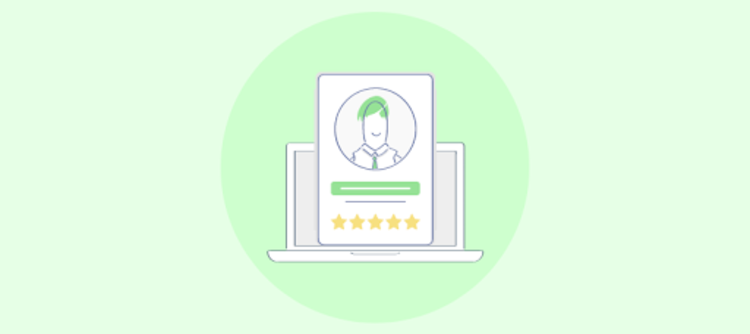 What is the best way to understand your customers? How do you know what your customers actually want? You will find many answers to this. However, the best one is to conduct online surveys.
Using an online survey tool is an excellent way to not only collect customer feedback but also engage with them. Understanding what your customers love and what they hate can shape your business strategy.
To conduct surveys efficiently, you need a robust online survey tool. It is a simple and easy way to get in touch with your target audience and gather user feedback. But how will you choose the right online survey tool for your business? Hence, in this blog, we will discuss the 15 best online survey tools & software you can employ to stay on top of your customer's requirements.
What Is an Online Survey Tool?
An online survey tool is a digital platform that allows you to create, edit and share various types of surveys. It helps you analyze survey data from respondents to determine the areas where you are performing well and where you need to improve. Most online survey tools come equipped with survey templates and sample survey questions. With the right online survey software, the process of collecting and managing customer data becomes seamless.
The 15 Best Online Survey Tools & Software (2023)
These days the market is full of different online survey tools. But not every survey tool is suitable for your business needs, so let's analyze the 15 best survey software & tools in detail, along with their pros and cons.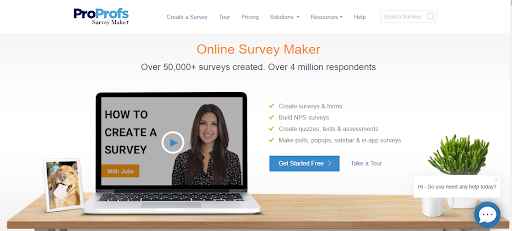 ProProfs Survey Maker is one of the best free online survey tools available. It enables businesses to gather user feedback by designing various surveys like NPS surveys, pop-up surveys, website surveys, in-app surveys, customer satisfaction surveys, etc. The tool also offers a reporting dashboard that makes it easy to analyze customers' responses and take action. Moreover, the automatic grading of users' responses makes the complete survey process smooth.
Key Features:
100+ inbuilt survey templates
20+ question types available
Surveys can be customized using colors, fonts, images, and company logos
Integrations with third-party tools like Zendesk, Salesforce, and Mailchimp
Survey links can be copied to websites, emails, and social media
Reporting dashboard offers insights like who took your survey, when, and how
70+ language supported
Pros
Customer-friendly interface
Excellent survey integration with Google Analytics
Branching and conditional logic
Massive inbuilt survey questions library for every situation
Cons
Although the interface is customer-friendly, it looks old
Very few features are available in the basic version
Fewer integrations with third-party tools.
Pricing: Starts from $19 per month.
Best suited for: Companies of all sizes.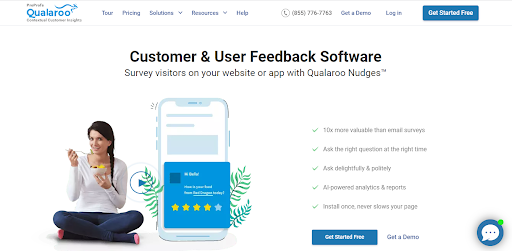 Qualaroo is the most versatile online survey software that helps in gathering real-time visitors' insights to boost website performance. It provides actionable user-behavior insights like who visited your website, which page they visited, user's visit history, etc. You can collect feedback from users by deploying "Qualaroo Nudge" on your website.
Features:
Collect unique visitors' information like which products your customers like, what they think of your website, etc.
Integration with tools like Slack, Google Analytics, Salesforce, Intercom, etc.
Range of professionally designed survey templates
Qualaroo Nudge can be deployed on mobile sites, websites, and in-app
Customer feedback text can be analyzed using "Sentiment Analysis"
Pros
No-code implementation of Qualaroo Nudges
Customizable Qualaroo Nudges
AI-powered analytics tool
Easily harness web visitor intent to drive conversions
Cons
Reporting section is complicated to use
The user- interface could be more attractive
Dashboard visuals can be improved
Pricing: Starts at $80/month
Best suited for: Companies of all sizes.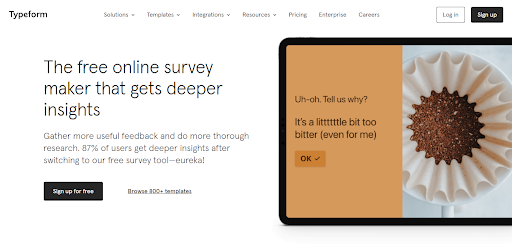 Typeform is one of the best online survey maker software, famous for having a unique interface; it shows one question at a time. It is used to create conversational surveys that gather deeper user insights. You can also attach photos and videos to your survey questions. You can also sync survey responses with tools like Google Sheets to efficiently organize and analyze your data.
Features:
800+ survey and form templates
Everything in surveys, from colors to question types, can be customized
Integration with tools like MailChimp, monday.com, and Hubspot
20+ question types
Quickly generate shareable reports for sending to other departments for in-depth analysis
Pros
No coding is required to deploy the survey
Conditional logic feature to ask the right follow-up questions
Easily share surveys through emails, websites, and social media
Surveys are responsive on every screen
Cons
The basic plan is restricted to 1 user
Reporting and data exporting features need improvement
Integrations are a bit costly
Pricing: Basic plan starts from 25 USD per month. A free trial is also available.
Best suited for: Small companies as well as business enterprises.
Also Read: 11 Best Typeform Alternatives And Competitors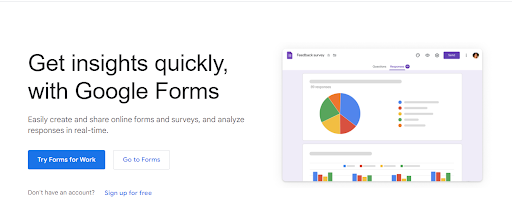 Google Forms is a free online survey software platform that allows users to create, edit and share surveys and forms online easily. It enables you to add multiple types of questions to the survey using the drag and drop feature. The tool provides you with real-time response information and charts. You can also export the survey results in Google Sheets directly.
Features:
Easily customize the colors, fonts, and images of your surveys.
Custom logic feature to show questions based on previous answers
Charts and graphs for deeper data analysis
Share surveys via email, link, or websites
Industry-leading security measures to keep data safe
Pros
Built-in intelligence to set response validation rules
Surveys responsive on every type of device
All the uploaded files are encrypted
Analyze results together with your team using online collaboration
Cons
Few customizations options
Integration with video & photos is complicated
Difficult to share survey results with others
Pricing: Basic plan starts from $0/month.
Best suited for: Small organizations
Also Read: 25 Best Google Forms Alternatives and Competitors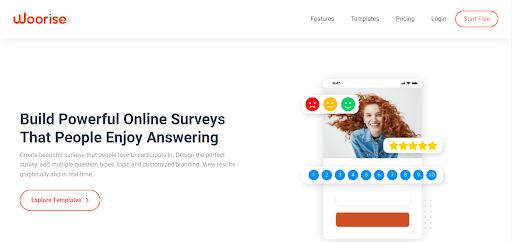 Woorise is another online survey maker software that helps companies create beautiful surveys using multiple question types, logic features, and customized branding. Using Woorsie, you can create and modify surveys without any coding knowledge. Responses can be viewed in real-time and graphically, which aids in their easy analysis.
Features:
Wide range of pre-built survey templates
Surveys can be customized to match your brand's themes
Share surveys on your landing page, websites, email, and social media
Responses are collected in real-time to allow instant analysis.
Multilingual support using RTL languages
Pros
Easily add questions using the drag and drop interface
Survey responsive on all devices and platform
Automatic email notification whenever a survey is submitted
Survey data can be exported to the CSV file for advanced analysis
Cons
The interface could be more user-friendly
Beginners may find the tool complicated to use
Color options in the survey templates are generic
Pricing: Basic plan starts from $0/month/site.
Best suited for: Small companies as well as business enterprises.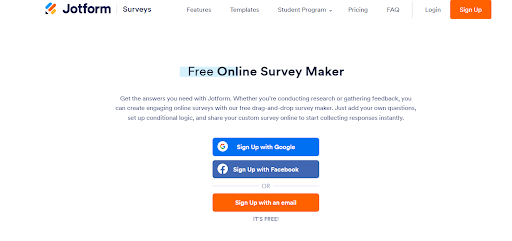 JotForm is a robust & one of the best online survey tools used to create and manage customized surveys. It also offers a smooth drag-and-drop interface for conducting different types of surveys as per the user requirements. It is used to gather instant feedback from respondents, and the best part is that the complete process can be automated.
Features:
800+ survey templates available
Surveys can be customized using logos, fonts, and colors to match your brand identity
Easy integrations with apps like Adobe, Zoom, Hubspot, and more
SSL data security
Analyze data to observe trends using the "Forms Analytics" feature
Pros
No coding is required to create the surveys
Survey data can be collected online as well as offline
Conditional logic feature
Cons
The interface could be improved to make it more beginner-friendly
The tool is a little challenging to navigate
Embedding on a website can take some time to load
Pricing: Basic plan starts from $0/month.
Best suited for: All types of companies
Also Read: 10 Best Jotform Alternatives and Competitors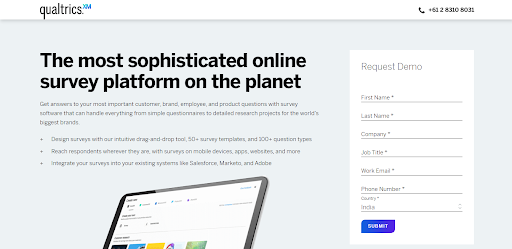 Qualtrics is another online survey tool software that can handle everything from simple questionnaire surveys to complex research surveys. Businesses can collect user feedback easily by conducting and sharing surveys in minutes using this tool. Qualtrics offer free survey templates designed for every situation.
Features:
Availability of 50+ survey templates and 100+ question types
Analyze customer responses using visualization reports
Integrations with tools like Salesforce, Marketo, and Adobe
Survey flow logic options to tailor your survey
Create, share, and collaborate on custom online reports
Pros
Add questions using the drag and drop feature
Mobile-responsive surveys
No coding is needed to create and edit surveys
The offline survey is also available
Cons
Reporting dashboard lacks the advanced features
The software may require some training if you are new to it
User-interface lacks a modern look
Pricing: Available on request. A free trial is also available.
Best suited for: Teams of all sizes.
Also Read: Top 10 Qualtrics Alternatives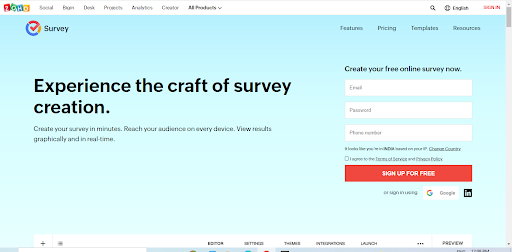 Zoho Survey is free online survey software with customizable themes that helps in designing surveys in minutes. The surveys are designed to automatically fit any screen size, which helps increase the response rate. The tool also allows companies to collect survey responses offline, thus reaching a wider audience.
Features:
25+ survey question types
Integrations with Zapier, MailChimp, and Google Drive
View survey results graphically in real-time
Keep your surveys safe and private with SSL protection
View responses trends with customizable trends
Pros
Mobile-responsive surveys
Surveys can be shared instantly using emails and social media
Survey data be analyzed in Google Sheets
Personalize surveys using skip logic, piping, and customizable theme
Cons
Survey themes and layouts lack advanced features
The reporting feature is a bit complicated to use
The interface is a bit old and needs to be updated
Pricing: Basic plan starts from $0/month.
Best suited for: All types of companies.
Also Read: Best Zoho Survey Alternatives & Competitors
SoGoSurvey is one of the most secure online survey builder software that assist businesses in gathering customer feedback to make informed business decisions. You can effortlessly create a survey using their inbuilt templates or build a template from scratch. The tool also offers robust security and analytical reports that facilitate in-depth data analysis.
Features:
Ready-to-use survey templates
Hundreds of integrations available to automate workflow
Respondents can upload a file in their response
Data management to organize and secure the data
Latest global security compliances to protect the data
Pros
Remain in sync with others through cross-platform collaboration
Multi-channel survey distribution
Obtain authentic feedback with anonymous surveys
Pre-fill data fields increase transparency and save time
Cons
Limited questions type available
Fewer functionalities in the basic version
Slightly expensive for small businesses.
Pricing: Basic plan starts from $25/month.
Best suited for: Mid and large-scale companies
Also Read: Top 11 SoGoSurvey Alternatives & Competitors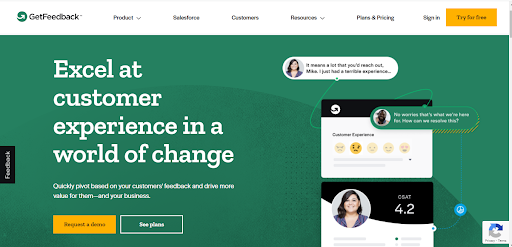 GetFeedback is an easy-to-use online survey tool that helps collect customer feedback so that businesses can take the necessary action to improve their customer's experience. It is used to design beautiful and mobile-friendly surveys. You can also integrate the data collected in Salesforce to get a 360-degree view of your customer and drive a better experience.
Features:
Library of inbuilt survey templates
Share surveys with the user through multiple channels like email, chat, SMS, and communities
Intuitive analytics dashboard that offers actionable insight into customer data
Take immediate action on feedback using GetFeedback Action
Integration with Salesforce, Adobe, Slack, and other tools
Pros
Offers real-time customer insights
Mobile-responsive surveys
Excellent integration with Salesforce
Can be used by beginners without any coding
Cons
A bit difficult to create complex surveys
Fewer integrations options
Limited availability of question types
Pricing: Available on request. A 14-day free trial is also available.
Best suited for: Large-scale companies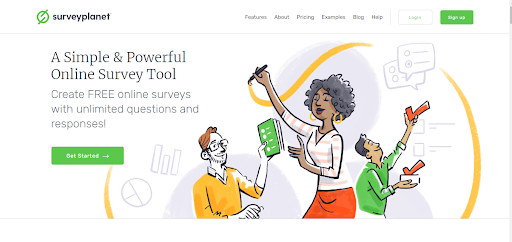 SurveyPlanet is simple and robust online survey software tool that helps create free online surveys with unlimited questions. Businesses use this online survey tool to create all kinds of customized surveys like brand development, market research survey, exit interview, job application surveys, etc. While conducting the survey, you can simultaneously preview a live copy of your survey on the same page.
Features:
A library of pre-made custom themes for surveys
Images can be added to your questions to make your surveys more attractive
Survey responsive on all types of devices i.e., mobile, tablet, and desktop
30+ multi-lingual support
100+ pre-written question templates
Pros
The branching feature helps control survey questions
Surveys can be customized with logos, fonts, and colors
Easily share surveys with your team
Survey URL can also be customized
Cons
The free version has limited options
Survey questions lack the capability to add multimedia content like audio notes and videos
Limited integrations options
Pricing: Basic plan starts from $0/month.
Best suited for: Small businesses as well as enterprises.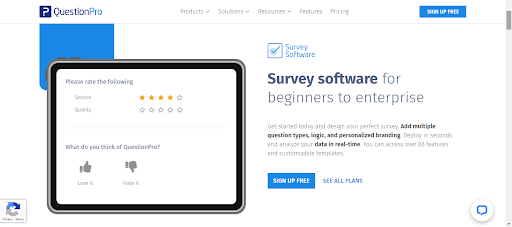 QuestionPro is one of the best online survey tools designed for small and large-scale companies. Using this online survey tool, you can quickly create surveys and polls in minutes and analyze data in real-time. QuestionPro offers multiple survey templates and 30+ different question types. From basic surveys to complex surveys, this software is perfect for all kinds of surveys.
Features:
Customized surveys and polls
Easy to read reports that make data analysis simple
Integrations with Hubspot, Zapier, Salesforce, and other third-party tools.
Enterprise-level security to protect your surveys
100+ languages support so that you can reach your target audience in their local language
Pros
The logic and branching feature helps respondents to skip questions
Real-time team collaboration
Customizable thank you page after survey completion
Automatic email survey reminders that increase the survey response rate
Cons
Reporting feature lacks presentation capabilities.
The interface is somewhat visually unappealing
Survey results are difficult to export
Pricing: Basic plan starts from $0/month.
Best suited for: Small businesses and enterprises.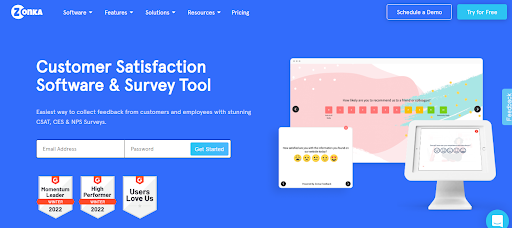 Zonka Feedback is an online survey maker software that helps collect customer and employee feedback by conducting engaging NPS, CSAT, and CES surveys. This online survey tool is designed for businesses to capture user feedback across all touchpoints and improve customer satisfaction. Using this survey maker tool, one can create and edit online surveys in minutes.
Features:
Library of ready-to-use templates and 40+ question types
Capture feedback from anywhere using the "Offline Survey App"
Micro surveys offer instant feedback from users
Integrations with third-party tools like Intercom, Salesforce, Zendesk, and more
Get in-depth reports in your inbox daily, weekly, and monthly
Pros
Customized surveys and forms.
Surveys are compatible with iOS as well as Android
Pre-fill survey fields help in saving respondents' survey filling time.
Set notifications and alerts for your team whenever someone completes the survey
Cons
There is no option to make polls
The interface is a bit complicated for beginners
Options to customize the surveys are limited
Data exporting needs more flexibility
Pricing: Basic plan starts from $24/month.
Best suited for: Small businesses and enterprises.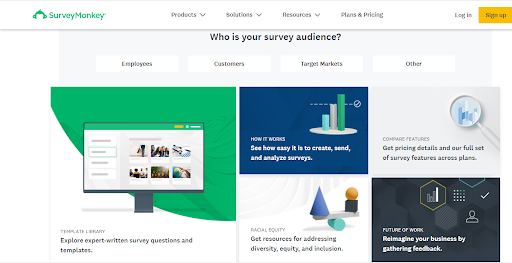 SurveyMonkey is another popular online survey software businesses use to create and edit simple surveys online. The tool boasts an easy-to-use interface that makes it simple for beginners to conduct attractive surveys without coding. It offers a range of comprehensive survey templates, and one can even edit a live survey.
Features:
Expert-written survey questions and templates
Automatically analyze your results with powerful analysis features
Integration with Zapier, Slack, Microsoft Teams, and other popular tools
Manage multiple responses and all survey responses through a centralized dashboard
Survey results can be easily exported for sharing with other departments
Pros
Robust reporting feature that offers in-depth data analysis
Survey questions can be randomized to reduce order bias
Survey results can be viewed in real-time
Surveys can be easily shared via links, social media, website embedding, and emails
Cons
Limited color and font design options in the free plan
User-interface could be enhanced
The dashboard is a little cluttered
Pricing: Basic plan starts from $25 per month. A free trial is also available.
Best suited for: Small as well as large companies.
Also Read: Best SurveyMonkey Alternatives
15. SurveySparrow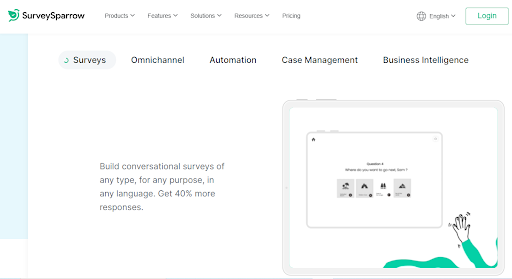 SurveySparrow is an online survey builder software used for creating conversational surveys of all types and for all purposes. This survey maker tool is used to engage people with instant surveys to collect their feedback. Using this tool, you can create various types of surveys like CES surveys, NPS surveys, CSAT surveys, etc.
Features:
500+ ready-to-use templates
Third-party integrations with Slack, MailChimp, Google Drive, and Salesforce
Collect data from anywhere, even in offline mode
Centralized dashboard to manage data from multiple surveys and enable in-depth analysis
Uncover market trends, track brand loyalty & more with survey widgets
Pros
Multi-lingual support
No-code survey builder
Real-time collaboration
Automations to trigger quick actions
Cons
The reporting feature is basic in nature
A little clunky tool for beginners
Few survey templates available for specific use cases
Pricing: Basic plan starts from $0 per month.
Best suited for: Small as well as large companies.
Also Read: Best SurveySparrow Alternatives
Must-Have Features of Online Survey Tools
Not every online survey platform offers the same features and value; you must shortlist the best online survey tools based on their functionalities. The ultimate purpose of selecting the online survey tool is to make the complete process of collecting feedback from your users more effortless and convenient. So, try to look for software that efficiently meets your business requirements.
Here is what you can look out for:
1. Real-time and Collaboration
This feature is a boon when you want to work remotely with your team, whether you want to create a survey, edit a survey, or analyze the survey responses. Using the survey tool's built-in collaboration feature, you can always remain in sync with your team, no matter wherever you are.
2. Mobile-Friendly
The best survey platform is the one that offers a survey that works on every type of device, that is mobile, tablet, or desktop. It will allow respondents to participate in your surveys through multiple-channel, thus increasing the response rate.
3. Security
While using the survey tool to gauge the pulse of the customers, it is crucial to ensure the surveys are safe and the data that is given is protected. Try to look for a tool that offers features like SSL data encryption, password-protected surveys, sensitive data protection, etc.
4. Embedded Survey
The survey maker tool you are looking for should help you with an embedded survey method. It means you can copy the link easily and share it anywhere – website, emails, or social media. It helps to reach a large number of people and ultimately increases the adequacy of data collected.
5. Third-party Integrations
The Integration feature supported by the online survey tool streamlines the designing, implementation, and analysis stages of a survey. You can eliminate redundancy by integrating your online survey tool with third-party software. You would be able to export data directly and share it among other departments without losing any information.
How to Choose the Right Online Survey Tool
When it comes to creating a survey to gather actionable feedback from your respondents, you have to choose the best survey maker software that will fulfill your research objectives. While finalizing the online survey tool, it is crucial to look for the features that it offers along with its price. Let's have a look at some of the factors that you can look for in an online survey tool before finalizing the deal:
Survey Templates: Make sure that you select the best survey software that offers a range of inbuilt survey templates for every type of survey. Creating the survey from scratch will take a lot of time and effort, which is not feasible in the long run.
Ease of customization: Look for the best survey tool that allows easy personalization of your surveys. Changing the colors, fonts, and logos of the surveys to match them with your company themes will make your surveys look more attractive, ultimately increasing the survey response rate.
Skip and Branching logic: This feature is necessary if you want your survey to look versatile and precise. Branching uses logic to ensure that specific questions appear only when certain conditions are met. It will let your respondent skip past questions that aren't relevant to them, helping you filter out the respondents irrelevant to your survey goals.
Multiple Question Types: Ensure that the online survey tool allows you to add various questions in your survey like rating-scale, Likert-scale, yes/no, checkbox, textbox multiple-choice questions, etc. It will help you to obtain granular information from your audience.
Analytics and Reporting: Try to look for the survey builder software that provides easy-to-read and presentation-ready reports of the data collected. By looking at charts and graphs, you can easily analyze your customers' responses, like when they answered, how they responded, etc.
Price: It is also essential that the online survey builder tool you select is pocket friendly. If you are not sure about purchasing the survey software, you can try its free version to check if it suits your needs. This is especially useful for organizations that are tight on their budget.
Do you want a free Survey Software?
We have the #1 Online Survey Maker Software to get actionable user insights.