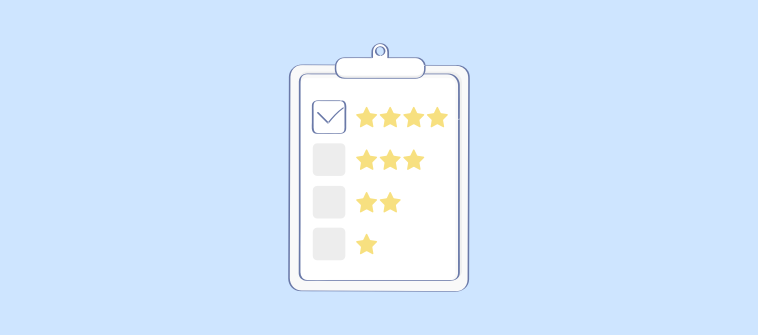 A scored survey is a poll in which you assign specific points to each response given by respondents. A value is assigned to each response and different messages are set for the range of scores. Scored surveys are similar to personality quizzes in nature and are helpful when you want to assess a person's knowledge in a particular field, overall satisfaction, etc.
You can use offline or free online best survey maker tools including web-based programs to create scored surveys. As survey respondents answer each question, their score responses are marked and tallied to provide an overall score at the end of the survey. Based on their responses you can then show them a message like the one shown below:

Here's How to Create a Scored Survey:
To start creating your own scored survey, select the "Create Scored Survey" option on ProProfs Survey Maker. It comes with all the necessary settings in place for you to create a scored survey.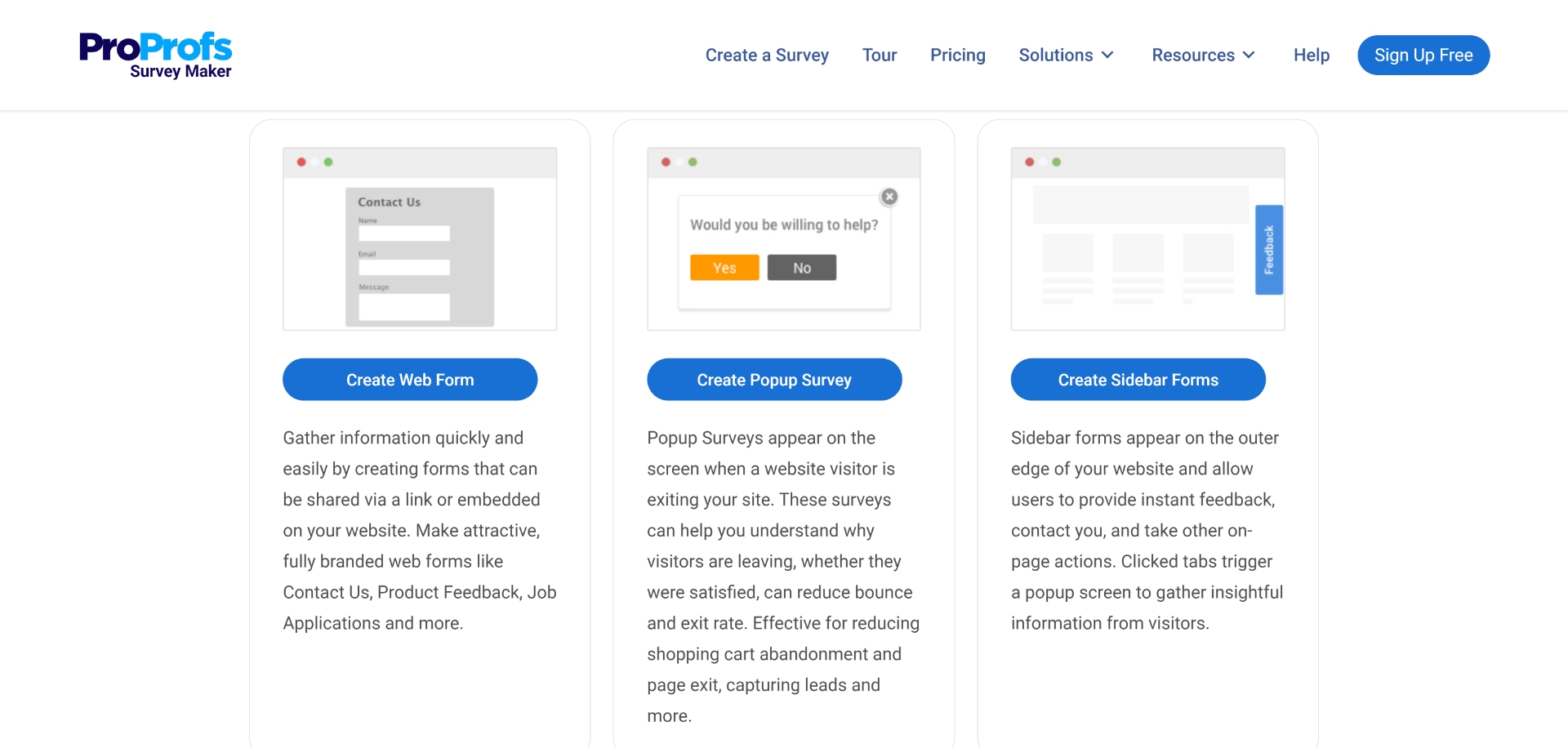 Depending on your requirement, either select a ready-to-use scored survey template or start creating your scored survey from scratch.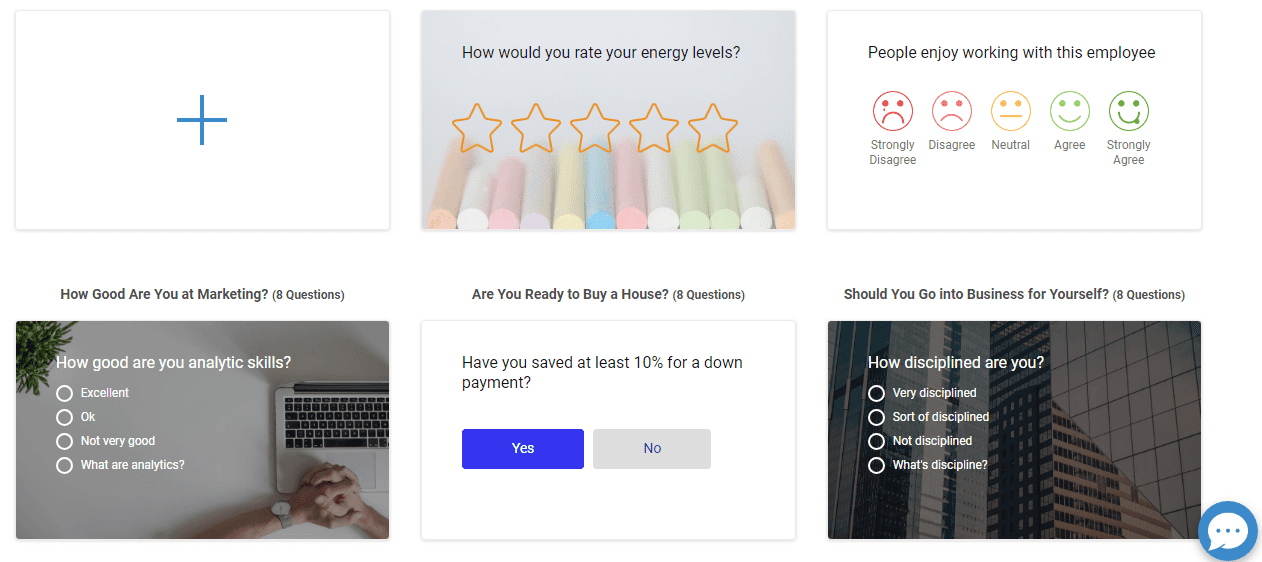 Assign Points to Each Response:
The most important aspect of creating a scored survey starts after you've written down your questions. You now have to assign points for each response. This helps to calculate the overall grade.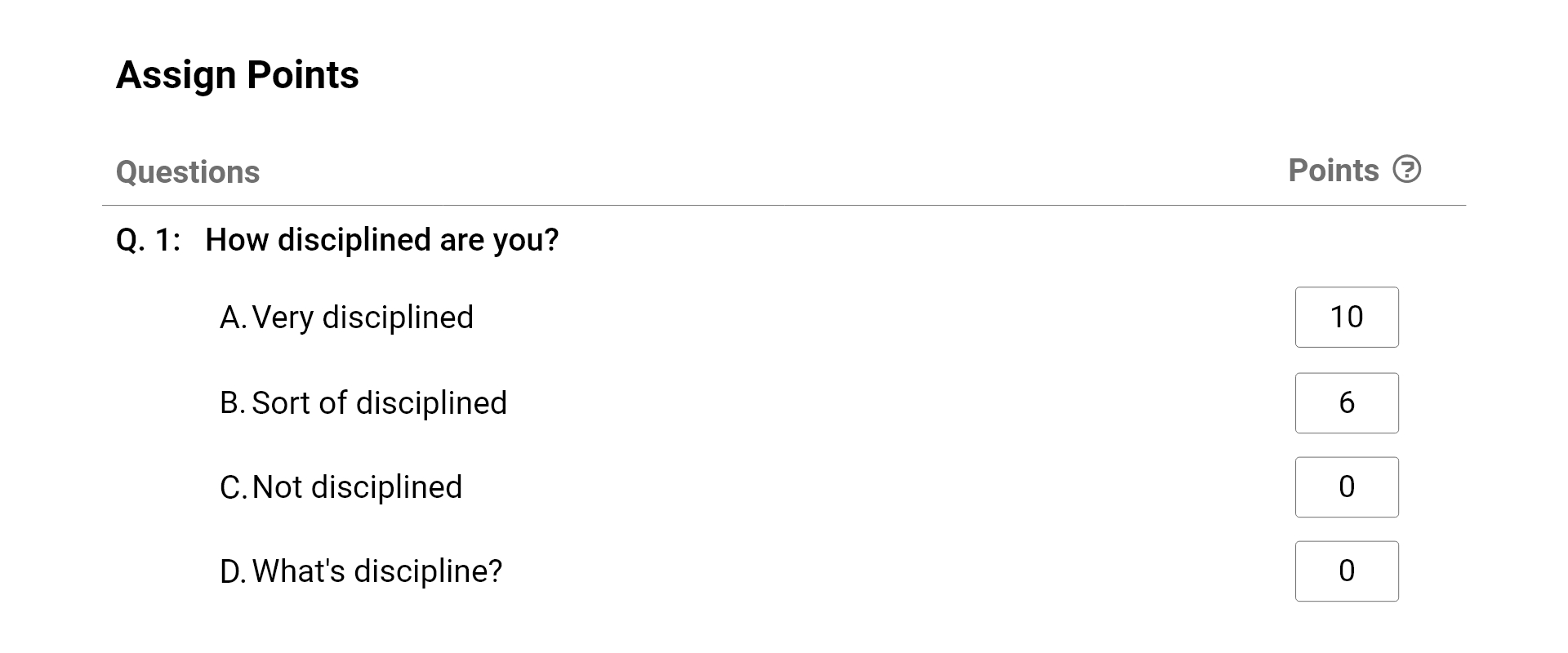 Assign Overall Results:
Once users take the survey, their overall score is calculated on the basis of the points assigned to each response. You can then specify grades or values based on the overall score of responders. Add personalized images and messages for each grade.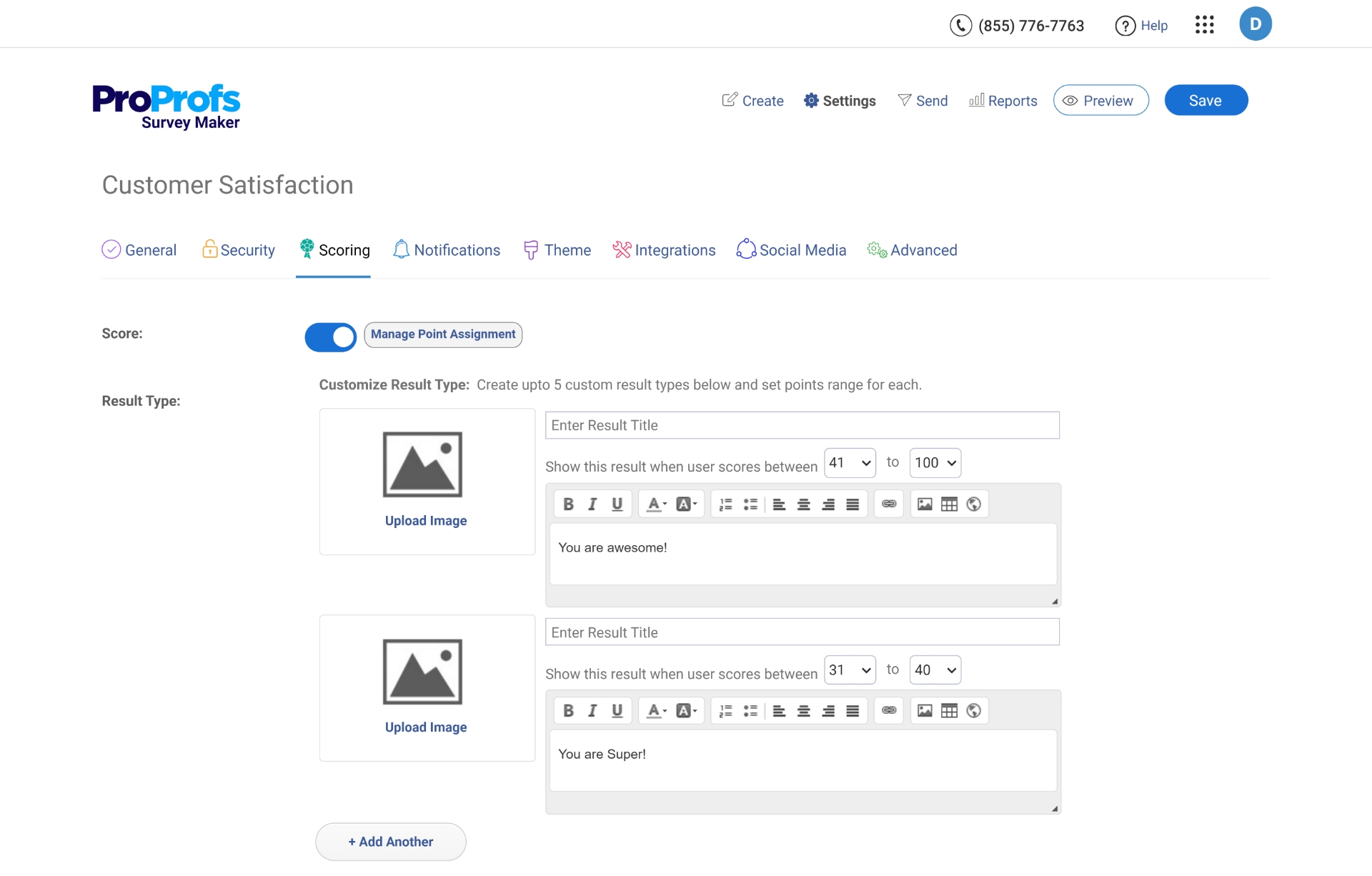 How to View Results:
You can then see the results by clicking on the results tab on your dashboard. The results page allows you to view the overall results of all survey respondents or stats for each question.

1. View Scores
Under the Reports tab, you get a summary of all responses received for your survey. You can also view individual results by clicking on a specific user.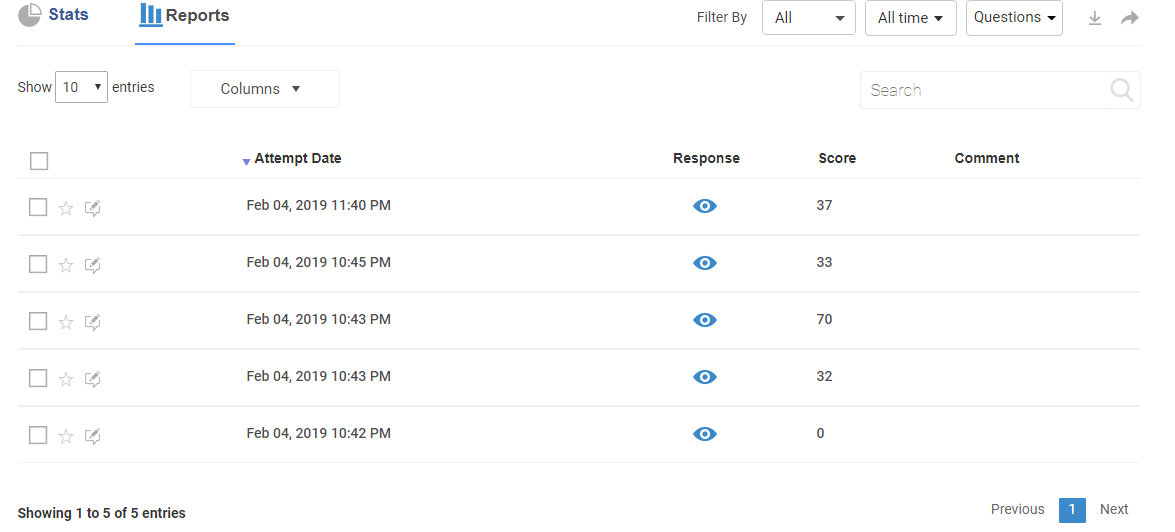 2. View Stats
The Stats tab allows you to monitor the performance of each question. It gives you an insight into the answers provided by each survey respondent. Based on these you can further categorize respondents if there is any need.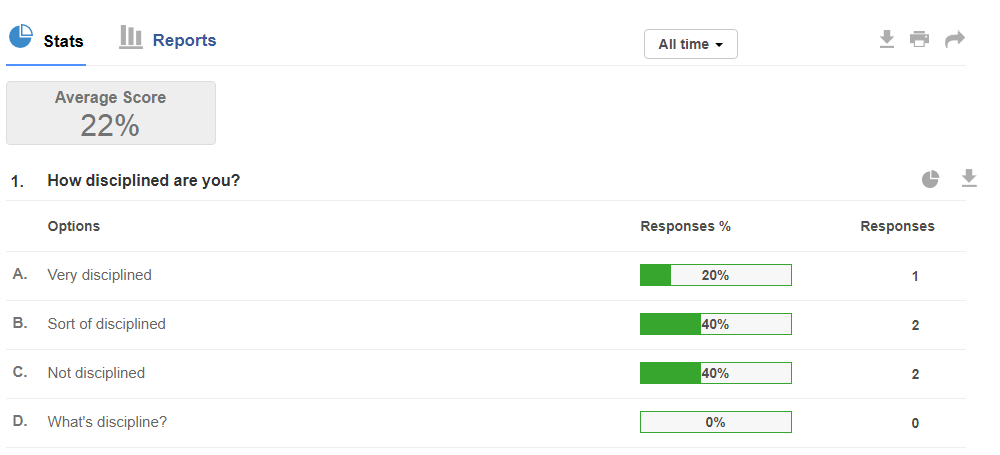 Final Touches:
Once you have created the scored survey and added all the relevant information, it is time to set the conditions to take your survey. Over here, you decide the number of attempts allowed to respondents, the channels of sharing and so on.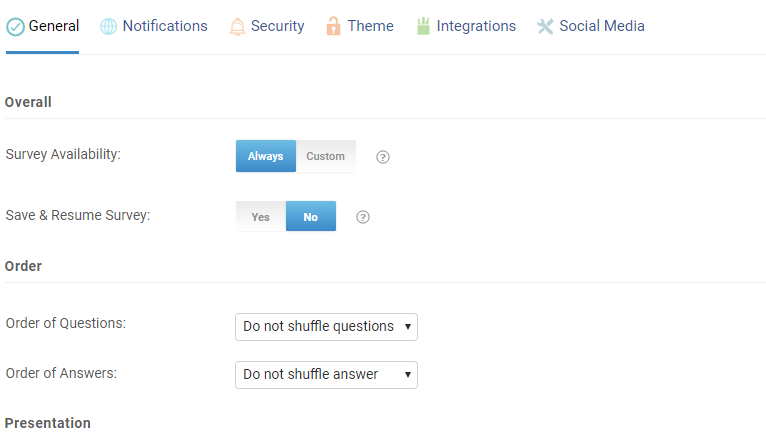 How Scored Surveys Can Help:
Educational Institutions: Scored surveys can help educational institutions in assessing students for scholarships and monetary assistance.
Businesses: Organizations assess employee performance by gathering and rating employees on their performance, attendance, skills learned and other factors.
Market research: Identify new features that need to be added to your products by sending out such surveys to your customers. By giving them options to pick necessary, desirable and optional features to choose from you can gain insights on which require priority.
Do you want a free Survey Software?
We have the #1 Online Survey Maker Software to get actionable user insights.