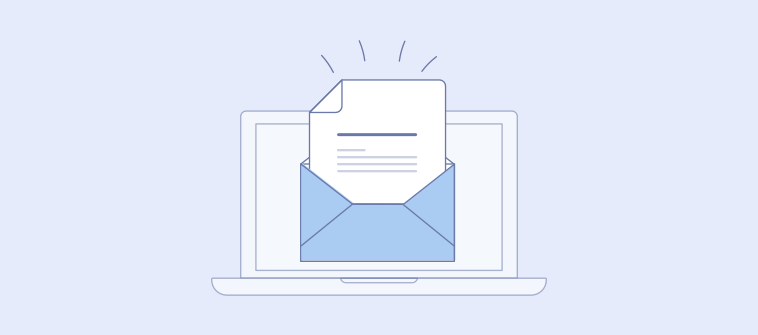 You know how to write a survey email.
But can you assure that the survey will be taken?
In the year 2018, more than 280 billion emails were sent and received worldwide in a single day. This number is expected to cross more than 340 billion emails in 2022, as published by Statista. This data clearly illustrates that both marketers and customers will keep on embracing the power of emails in the coming years.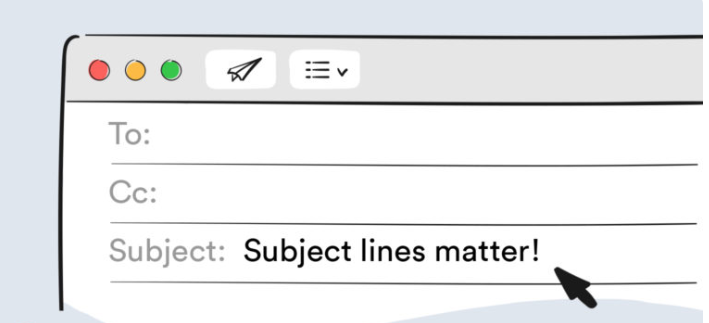 More emails don't ensure more response. With an increasing number of emails, it will become challenging to stand out. The subject line of a survey mail is an essential factor that decides whether the survey will be taken or not. Most users will only open a survey email if they liked the subject line.
Boring and dull survey subject lines like 'quick customer feedback survey' looks dry and robotic. Such emails often land up into spam bin.
You can frame the email subject lines, which directly ask the reader to participate in the survey or skip altogether. However, there is a need to take care of certain metrics to ensure the success of the CTA.
Here are the best ways to write good email subject lines for surveys:
Create Mystery, Pointing where to Find Answers
Humans are curious by nature. A subject line that has the potential of feeding curiosity can work well. Use multiple tactics to spark curiosity and create interest. You can do that by making big announcements right in the subject lines for survey emails. Keeping the customer interested right from the beginning through the survey subject line would encourage them to open the mail.
Examples: Curious what else we have for you in-store. Click here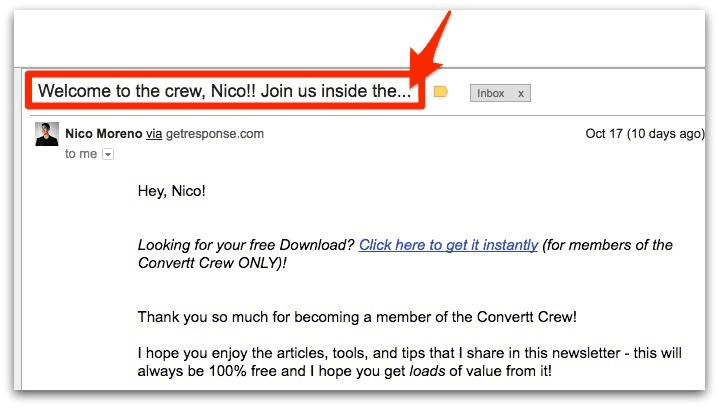 Evoke feelings
In product marketing, a lot of importance is given on empathizing with the customer using terms like "us" or "your" that creates a connection. Bland email surveys subject lines don't establish any connection with the user. If you are not able to trigger any emotion through the survey subject lines, your email is most likely to turn into another G-mail notification that never got attention.
Examples: We want to hear from you
Here are some other examples of survey invitation subject lines:
Tell us what you think

Tell us what you feel

What do you think?
Tell what They'll Miss if They Don't Click
Urgency is a successful marketing tool to drive conversions. People are more likely to act when the task appears urgent, even if the urgency is not real. Tap into the psychological principle of loss aversion to create the fear of losing an opportunity more prominent than acquiring gains. To aid so, include deadlines in the survey invitation subject lines. Don't get too clever. Use tried and tested time-sensitive phrases in conjunction with the benefit of taking the survey.
Example: Don't miss the survey. You'll regret the loss.
For example,

Create FOMO
FOMO or the "fear of missing out" is an effective marketing strategy that creates a situation where the user is not left with any other option than to act. Stressing on scarcity in the subject line emphasizes the fact that the customer will not get the opportunity later. Commonly used phrases like "seasonal offer", "limited edition", "only a few items remaining in stock" leverage on FOMO. Create survey subject lines with similar intent.
Example: Don't miss this quick survey to win 30% off on your next purchase
Address the Recipient like Your Best Friend
Don't be afraid to get personal in your survey subject line. Personalized content helps build trust and long term relationships with the customer. Recognize your customers by name. Know their geographical location. Make sure you are informed about their needs, which can be emphasized upon in the subject line for survey email. It makes the recipient feel important.
Examples: Hi (Recipient's Name)! How is your (Product Name)?
Take a look at one of the best survey invitations subject lines examples:

Say No to Fillers
Writing good email subject lines for surveys is the dire need of the hour. You need to make sure that the subject lines are actionable and attractive to garner increased open rates. They shouldn't contain any filler words. Filler words are those terms that have no lexical context in the subject line. These include words like 'Hey', 'okay', 'thank you', etc. You have limited characters in the subject line to put your point across, so don't use those characters with words that add nothing to the subject. Make it clear on what exactly it is you want from your survey taker.
Example: Mike! What are you up to?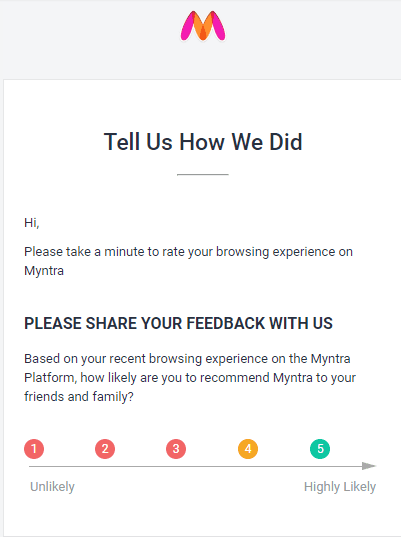 Deepen your Words with Expressions
Subject lines for survey emails need to be catchy. Emojis can be a great way to express emotions. They make the subject line visually appealing, engage the reader, and help the text stand out to subscribers.
Entice the recipient with so many expressions.
Examples: Wonderful world

just a click away

Here are a lot more emojis you can select from: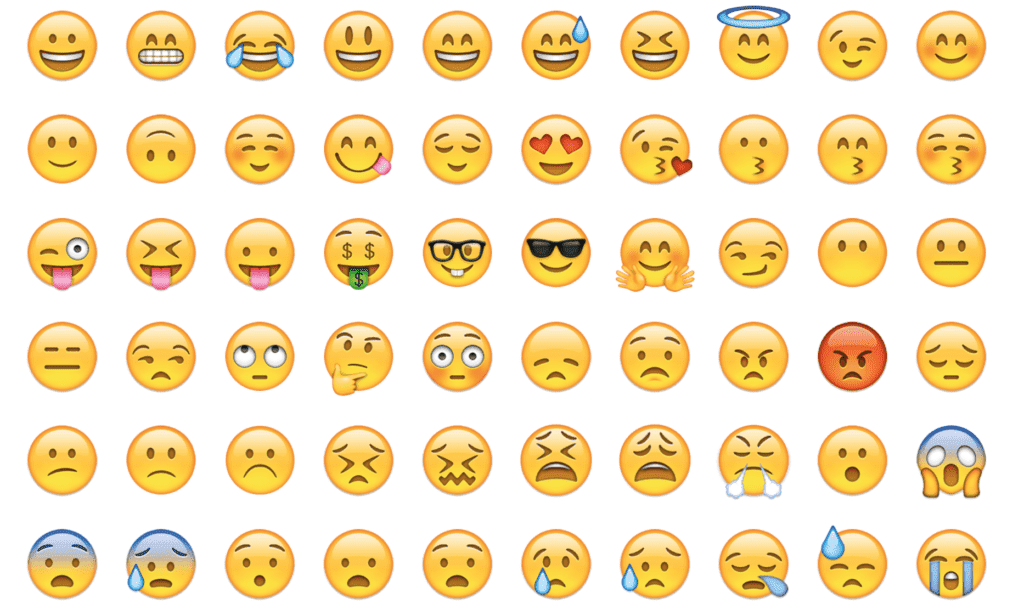 Be cautious that you don't go overboard with emojis. Use them only when really required and especially with private clients. Using emojis can lead to higher response rates. But overdoing humor or quirkiness can make the survey subject lines a little less serious for the customer.
Showcase your Personality
Little do we understand, survey subject lines can be a great way to demonstrate your company's culture. Are you a fun company with an innovative workforce? Are you a pool of diligent employees who are ready to give their sweat and blood to the task in hand? Use your unique personality to curate the best subject lines for the survey. Make sure you are consistent with your style, to stand out in the competition.
Example: Help our dedicated team to revamp your style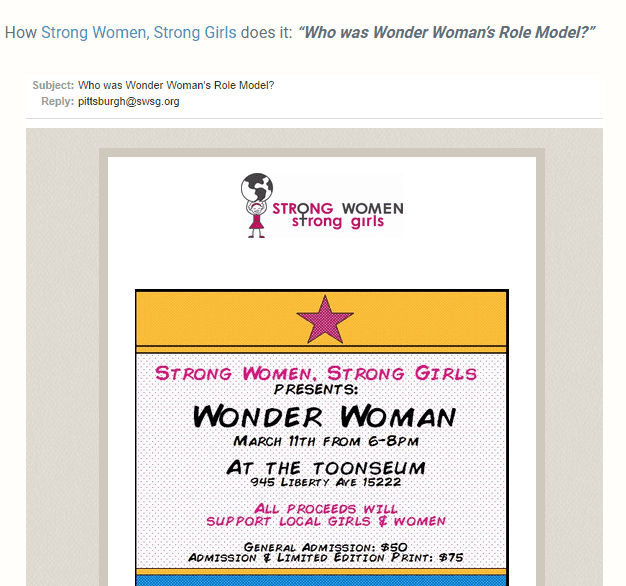 Use less Words
According to a research report published by Retention Science, the subject line length can directly impact the email opening rate. It was found that 16-20 words in the email subject line ensured a minimum 12% open rate, whereas 6-10 words in the email subject line allowed a maximum 21% open rate. Use crisp language in the email survey subject lines. Keep the count around 50-60 characters, which is the limit of most email browsers.
Example: Join us for an exhilarating moment!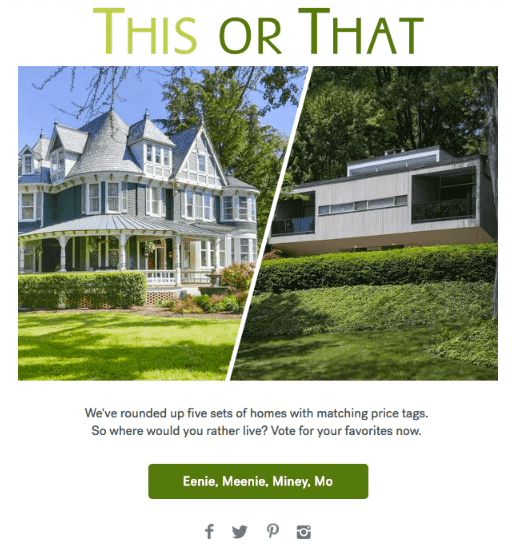 Ask a Question
The question format is most stimulating for the brain. Thus, questions form impressive survey subject lines. They help build a conversation that engages the subscriber. To create active question-based survey subject lines, use the survey's theme and the feeling that you want to trigger in the recipient's head.
Example: Was your new dress a perfect fit?
Copy Should Follow the Survey Email Subject Line
There's no point in writing the best email subject lines for surveys if the content inside the mail doesn't fulfill the promises made in the subject. For any organization, the survey subject lines not only catch the interest of the user but also set the tone for the content inside. Follow up with any promises that you make in your email subject lines and create engaging copy for people who take part in the survey.
Offer Incentive
The modern audience has become more benefits-oriented. The consumer always thinks about "What's In It For Me(WIIFM)". Offer the readers incentives to complete the survey. When the reader feels that completing the survey is worth the time spent on it, they are more likely to open the mail. Many eCommerce sites have now made it a common practice to offer such incentives to consumers for the completion of their surveys. Craft good survey subject lines to let the recipient know of these incentives.
Example: Traveler's Delight! Open to find your gift.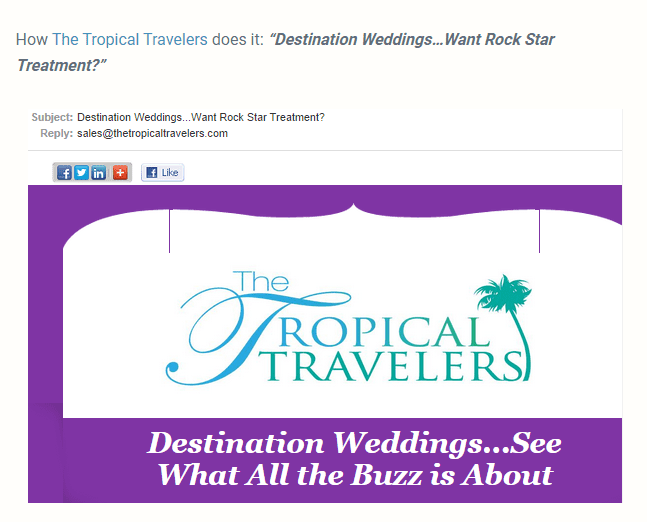 Stay Away from Words that Triggers Spam
When customer judges mail through its subject line, spam filters take action to prevent unsolicited commercial mail and unwanted email from entering the customer's inbox. When composing your survey subject lines, avoid using words like free, amazing, limited, or no cost. This can increase the chances of the mail to be automatically identified as spam when the reader skims the content.
Example: Review the latest edition of Blitzerg! We admire honest feedback.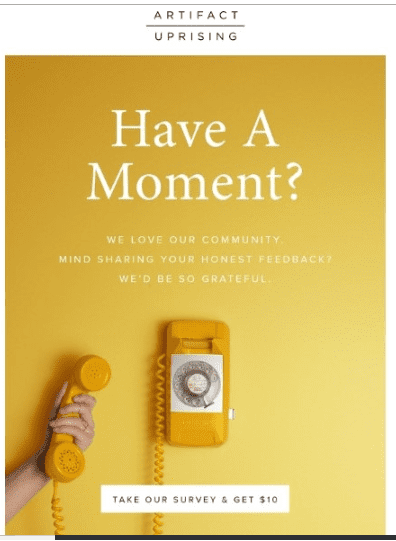 Have Clarity about the Cause
What is the purpose of the survey? Why should the customer take the survey? What input is required from the customer's end? Letting the recipient know exactly what the survey is going to offer can increase the response rate. Being specific and simple is the key to the best survey request subject lines. Being clever or cryptic can leave the reader, figuring out what needs to be done.
Example: We care about your health. Can we talk?
Segment Email List
When writing the survey subject line, you have to let the recipient feel that you know them. Not all surveys are meant for all kinds of audiences. Segment the audience and send the products and services feedback to customers who have experienced them. Segmentation of the customers can also be done on their level of involvement with the brand.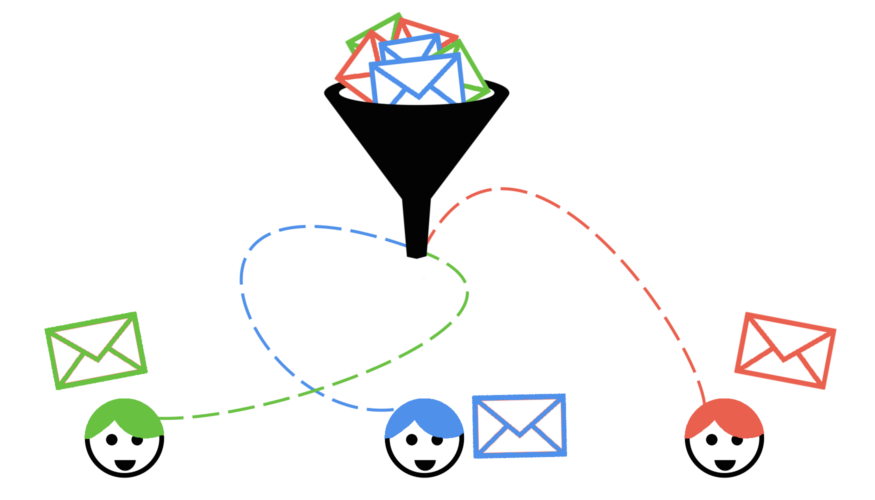 Important Point to Remember
Spare Good Amount of Time in Writing Subject line
Writing a subject line shouldn't just be another task, but has to be an important component of the project. The subject line of a survey is a deciding factor in whether the email will be clicked or not. Put time and effort to write engaging subject lines. Brainstorm and play around with words to create a perfect flow of words.
Curating the Best Subject Lines for Survey Emails
Writing a winning and engaging survey subject line is not a perfected method. It takes a lot of trials and errors to suit your customers. Every customer is different, and so it may take many attempts to find the right format for the subject line. After you create a survey, Use these tips to write an attractive survey email subject line; feel free to tell us if you know any more useful tips.
Do you want a free Survey Software?
We have the #1 Online Survey Maker Software to get actionable user insights.