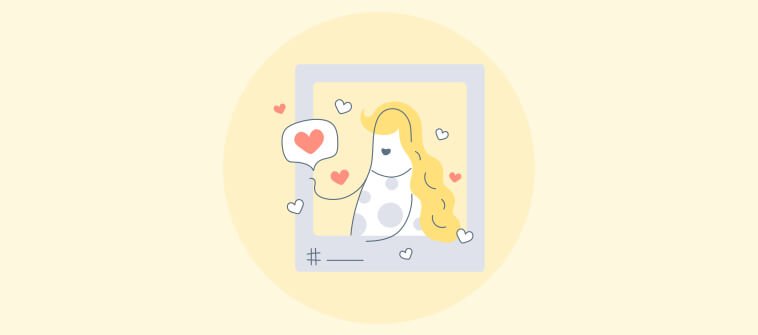 "Your brand is what other people say about you when you are not in the room."
– Jeff Bezos, founder of Amazon
Be it a small or a big business, having a good brand perception is a universal business goal.
Brand perception is a crucial indicator of how well your customers are able to connect with your brand: What are their feelings and emotions when they think of you? How familiar are they with your products or services?
This blog covers every single detail about how the outside world may perceive your brand, all the factors that influence it, and how you can tweak it to the best of your benefit.
What is Brand Perception?
Brand perception is all about how your customers regard your brand. What are their feelings when they think about your products and services? Will they talk well about your brand to their friends and family? Do they look up to you as an industry leader? These are some common questions that knowing your brand perception helps answer.
Building brand perception takes years of hard work. You need to get into your customers' shoes, understand their real pain points and offer them the best solution. It can be best illustrated with the help of McDonald's growth story.
McDonald's saw an increase in sales of 5.5% in the Q4 of 2018. Former CEO of Mcdonald's, Steve Easterbrook, confirms that brand perception is one factor that helped the company grow in the last quarter of 2018.
"What we're seeing is that a broad base investment in our people, restaurants and menu improvements all communicate a business on the move and heading in a direction our customers want us to."
There are different ways to create a brand perception to boost your image and enhance your organizational growth. The next section will explain why building a great brand perception is important.
Importance of Brand Perception
Research shows that, on average, 59% of people only buy new products from brands they trust. Hence, creating a good brand perception comes with a lot of benefits, like increased customer loyalty, the ability to face greater competition, and more.
Easy Introduction of New Products and Services: When you want to launch a new product/ service, it becomes very important to have a solid foundation base in the market. If your customers are not familiar with your brand values or your offerings, they will be hesitant to purchase your products. Hence, having a positive brand image makes it easy to sell your new products.
Competitive Edge in the Market: When your customers are satisfied with the exceptional quality of your services, they will stick to your brand. Interestingly, research shows that an existing customer spends 67% more in the first 31st -36th month of their association with a brand as compared to their meager purchase in the first 6 months.
Increased Customer Trust: Maintaining your customer's trust is crucial in the crowded marketplace. Customers have many options in front of them. You need to provide unique services and be at the forefront of solving their problems. That becomes the differentiating factor in trusting you over your competitors.
Consider the following research study by Edelman, which shows the top reasons why consumers trust a brand.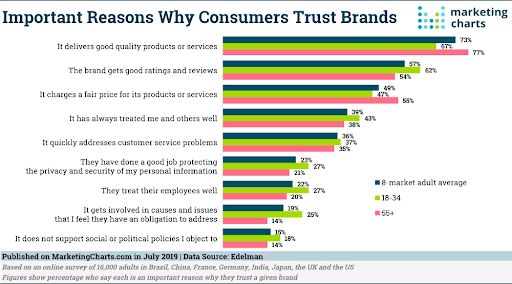 Enhanced Brand Equity: Brand equity denotes the social worth of your brand. If you are able to market and sell your products with just the help of your brand name, your brand equity stands at a favorable level. Brand perception, as an important component of brand equity, makes sure that your customers trust your products and view them as authentic.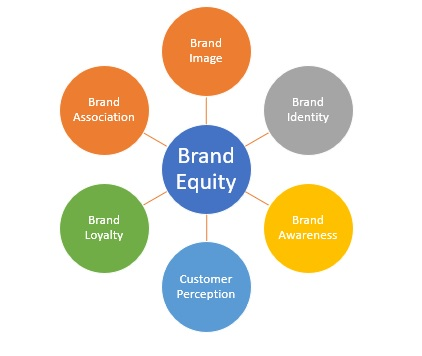 Brand Perception Examples
For an in-depth viewing of how brands have leveraged brand perceptions to engage and impress audiences, let's dive into a few examples!
Snickers
With over a hundred different varieties of candy bars to choose from, why should customers opt for Snickers? The brand makes sure people do – with a fun, tongue-in-cheek advertising style that perfectly appeals to its young audiences.
The millennial term "hangry" only reinforces this appeal in youngsters by portraying the universally common scenario of feeling annoyed when hungry.
The intelligence of their strategy reflects in their message of how the right snack choice can make you the best version of yourself. Overall, people perceive Snickers as fulfilling, healthy, and a caterer to youthful fun. Safe to say, the perception has worked out amazingly for the brand!
Dove
Launched in 2013, this campaign used FBI-trained artists to draw portraits of women based on their own and then other people's descriptions of them. The strangers' descriptions almost regularly looked more attractive and closer to the subjects' faces.
The study revealed a lot about women's self-perception and played a major role in endearing the brand to millions.
While advertising mostly works on creating a sense of lacking, Dove goes against the grain here. It establishes itself as a brand that deems its customers perfect – with or without the product.
Zoom
Zoom was among the few companies that flourished during the pandemic and quickly became a household name among remote workers. However, with more people suffering from what's informally known as "Zoom fatigue," the company had to shift its brand image radically.
It went from "seamless video conferring" to "an experience that connects you with the world" when customers changed their perceptions and no longer associated pleasant feelings with video conferences.
Volvo
As one of the top car manufacturers, this Sweden-based brand has been quite famous for making family-friendly, safe cars. However, that also meant it was somewhat less popular among those who deemed the virtues "boring."
To resolve this problem, Volvo rebranded itself in the 2000s as a "Scandi-chic" car manufacturer that offered safety, sophistication, and style – all in one package.
Resultantly, the brand became a lot more enticing to car lovers from all walks of life and quickly earned a premium status.
Types of Brand Perception
How to improve brand perception? To understand this, you need to know the different channels of brand perception. Consumers consider different aspects of your brand to form an opinion about it. The top ones are –
(a) Quality
Good quality is the number one reason for your customers to have a good perception of your brand. If they are able to understand or use your products/services in a hassle-free manner, they will not consider shifting to your competitor. In fact, they will recommend your product to their friends or family.
Let's consider the famous coffee brand Starbucks. It remains one of the most sought-after brands for the authentic and superior quality of its coffee. Because of this Fortune Magazine has rated Starbucks as the 6th most desired company. (Source: Investopedia)

(b) Visual Imagery:
There are certain brands that believe in creating a good brand image by evoking all your five senses. This could be in the form of ads, catchy music, attractive visual images, and so on.
For example, the well-renowned brand Nike uses the power of Instagram marketing to create inspirational posts. These posts consist of powerful images and hashtags.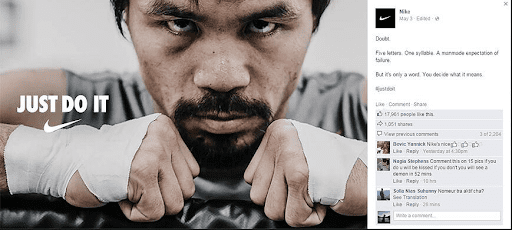 (c) Senses
Beyond just visual appeal, brand perception can also involve other senses, such as hearing, smell, taste, and touch. Examples of these include distinctive, catchy jingles, a signature smell for a range of products, similar packaging styles, and tastes unique to the products of a particular brand.
(d) Personality
A customer's impression of a brand is not much unlike how we perceive people as. In fact, brands can often be described overall by the same concepts we use to describe our fellow human beings. For example, a brand can be seen as stylish, upbeat, funky, friendly, reliable, etc.
(e) Content
Good content creation is a smart way to create a positive brand perception. Quality content in the form of in-depth blogs and comprehensive e-book sets you apart in the industry as thought leaders. People look up to your brand for advice on crucial product-related topics.
For example, consider TED talks which consist of motivational talks by scientists, business leaders, authors, and so on from across the globe. Their content strategy focuses on highlighting major issues faced across the globe. In doing so, their content appeals to people from all walks of society.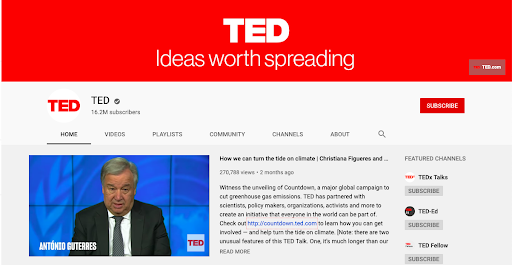 Now that you have understood the types of brand perception, let's understand the answer to the question 'Why is brand perception important?'.
Read more: How to Use Surveys for Content Marketing?
How to Measure Your Brand Perception?
Brand perception requires years of focused efforts – understanding your customer base, reaching out to them through surveys, keeping a close eye on their online reviews, interacting with them on social media, and so on. Let's understand each of these aspects in detail.
1. Monitor Your Website Traffic
How many people visit your website daily? Which are the frequently visited pages? What is the average time spent by your audience on each page? Is the bounce rate higher or lower? Asking these questions is the first step towards understanding how the audience perceives your brand.
Having said so, you need to watch out for traffic from two sources: organic and inorganic sources.
Organic traffic is achieved when people have a previous interaction with your brand and search for your products or services.

Or, they would have got a good recommendation about your brand from their family or friends. Either way, this natural mode of brand interaction is built on trust and authenticity.

Inorganic traffic relies on ad marketing techniques to reach out to your target audience. As compared to organic traffic generation, this is expensive.
There are many tools like Google Analytics and Visitor Analytics that give you a comprehensive analysis of your website traffic. By analyzing the report, you can check the trends of how your brand has performed over a period of time. Also, you can compare your results with your competitors and see where you stand in your industry.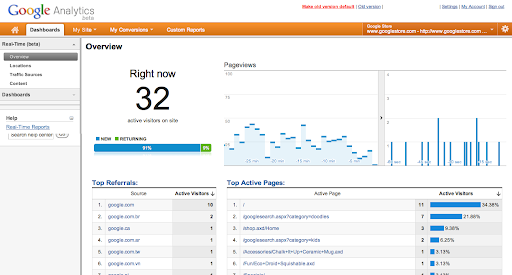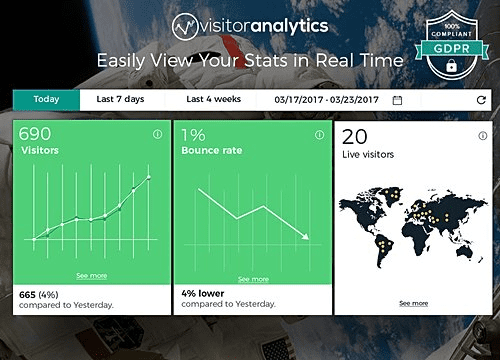 2. Subscribe to Google Alerts
Google Alerts is one of the easiest ways to know the mentions of your brand online. You need to be alert about the latest trends in your industry to effectively chart out your brand strategy. Also, you need to keep a track of what your competitors are doing to stay ahead in the market: Marketing strategies, customer outreach programs, keyword targeting, and so on. Google Alerts help you track all these with ease.
Steps to subscribe and gain the benefit of Google Alerts:
Go to the Url

http://www.google.com/alerts/

: Either sign in to your Gmail account or directly go to the URL.

Enter the keywords and terms associated with your brand, your blog page, product page, etc.

Enter terms associated with your competitors. It could be their brand name and their niche product.

Keep a track of your industry developments by entering specific terms associated with your industry.

Choose the frequency of your alert: receive it daily, once a week, or once in two weeks.

You can choose to receive the alert on your Gmail or any other mail id.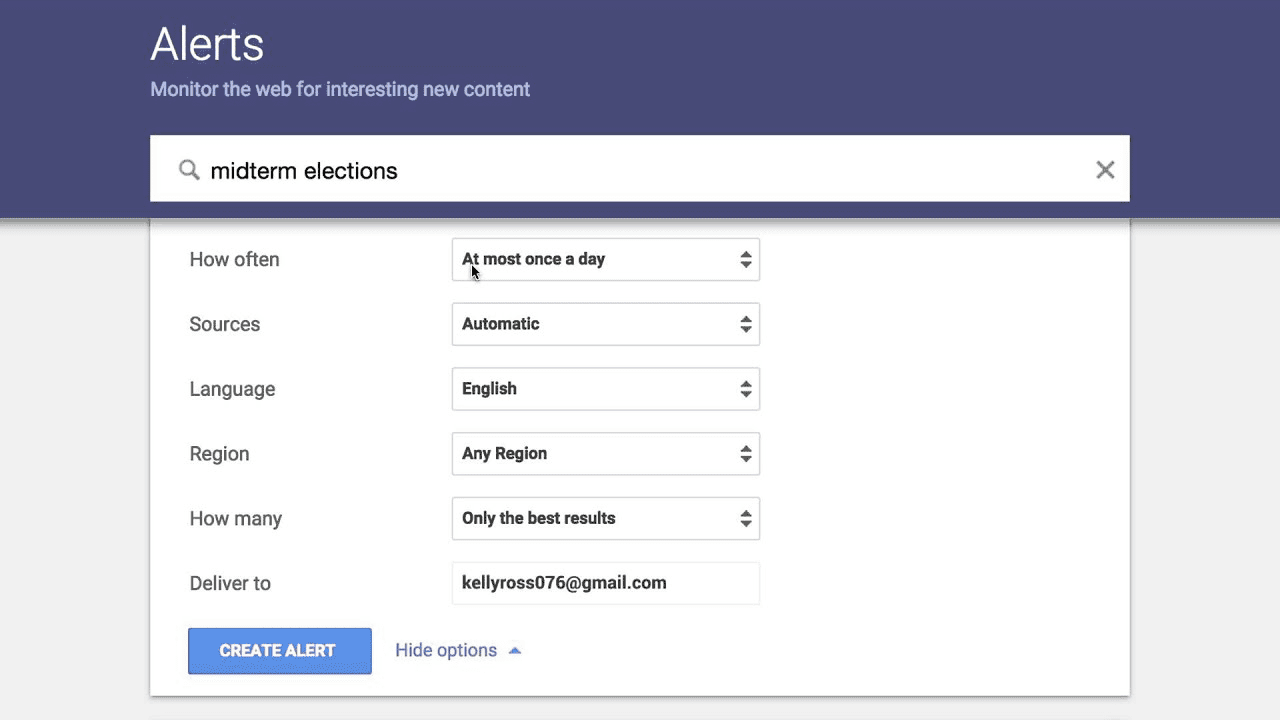 3. Conduct Brand Perception Surveys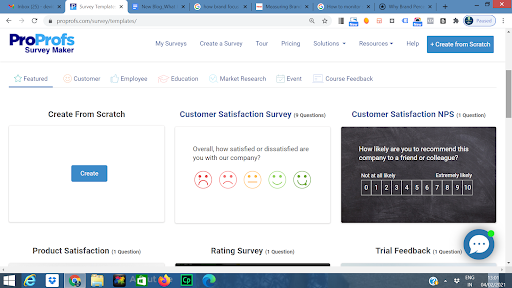 Many brand strategy firms use brand perception surveys to collect feedback from their target audience. By knowing their opinions and sentiments, you know how well your brand is perceived by your customers and non-customers alike:
Are they able to relate to your brand values?

Do they remember you first when they are in need of a product or service?

Are they happy with their experience with your brand?
Bonus Reads:
While conducting a brand perception survey, make sure that you take into account all the stakeholders like existing customers, past customers, employees, prospective customers
When you create a brand survey, ensure that it centers on questions like:
Ask survey questions surrounding customer sentiments

when they think of your brand. For example, "How did we [brand] make you feel?"

NPS (Net Promoter Score) questions

are a great way to check your customer loyalty on a scale from (0-10). It relies on a single question, "How likely will you recommend us [brand] to your friends and family?"

Competitor questions

help you understand how your brand is perceived with respect to your competitors. For example, ask the question, "Which is your favorite brand?"
Read more: How to Calculate Net Promoter Score (NPS)
4. Keep a Close Watch on Brand Focus Groups and Forums
Brand focus groups and forums contain specific customers who have well-tried and tested your products or services. Hence, they are in a position to give more authentic and valuable feedback about your brand. According to research conducted by ESOMAR, $2.2 billion worldwide was spent on conducting focus groups in 2017.
For example, Disney has a focused group targeting preschoolers and young children. This innovative idea lets Disney understand:
What characters are well-loved by the young crowd?

Disney also gathers feedback on its movies and TV series.

Understand their brand perception by directly interacting with their target audience.
On the other hand, discussion forums like Quora, Reddit, and ProductHunt are visited by millions of people daily. Your company can drive relevant discussions on these forums about your brand perception like the quality of your product, how it is different from your competitor, and many more.
5. Monitor Your Social Media Interaction
Did you know that social media usage continues to increase year by year? A study conducted by review42 brings forth the following statistics:

Hence, you cannot afford to miss out on the huge chunk of customer opinion on social media. How frequently do you post on social media? How is the audience engagement on your profile? Are you steadily growing your followers? The answer to these questions determines the perception of your brand on social media.
When you post regularly and engage with your followers, you are setting the tone for a positive brand image. Customers look for different things from a brand on social media: customer service, new product announcements, and so on. If you are able to provide this on a consistent basis, your brand perception is guaranteed to be high.
6. Read Online Reviews About Your Brand
Did you know that 93% of consumers trust product recommendations from people they know like friends or family? On average, 91% of customers visit review sites to gain trust in any business. Hence, checking online reviews of your brand will give you an understanding of how you fare with respect to your competitors.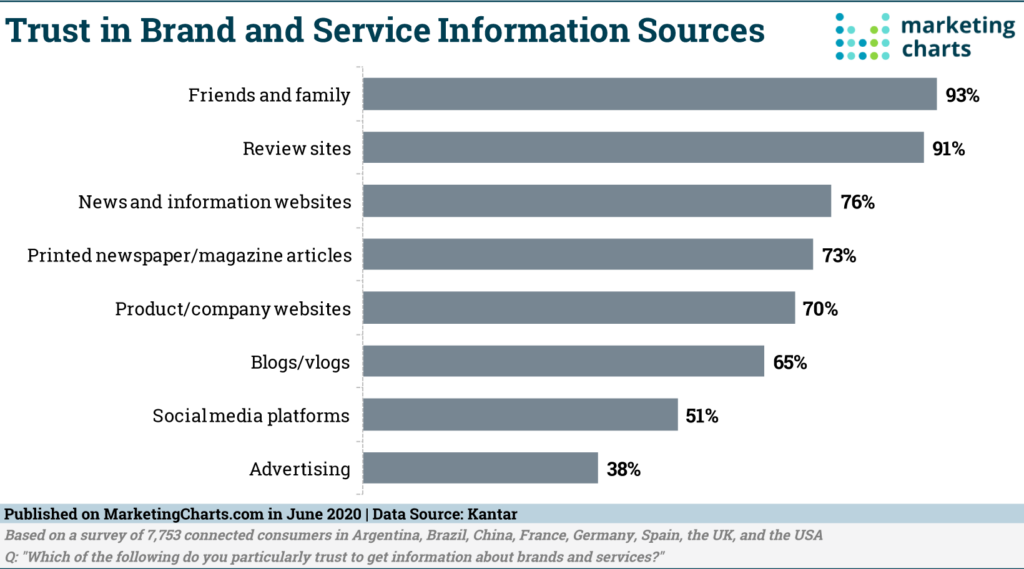 7. Determine Your Brand's Unique Selling Proposition (USP)
When you project the USP of your brand, you will be able to create a clear competitive advantage as compared to your competitors. You may be having one or many USPs. But, you need to first make market research as to what appeals to your audience the most. Eventually, you can position your USP in a creative way to create a unique brand perception.
Let's take a look at famous brands' means of positioning their USPs:
(a) Taylor Stitch, a clothing company that relies on crowdfunding to develop new products. In order for this unconventional business model to be accepted, Taylor Stitch has made it a part of its USP and branding.
Through this clever move, Taylor Stitch has been able to convince its customers about the advantages of a crowdfunding model. Also, Taylor Stitch could outwit its competitors in the apparel industry.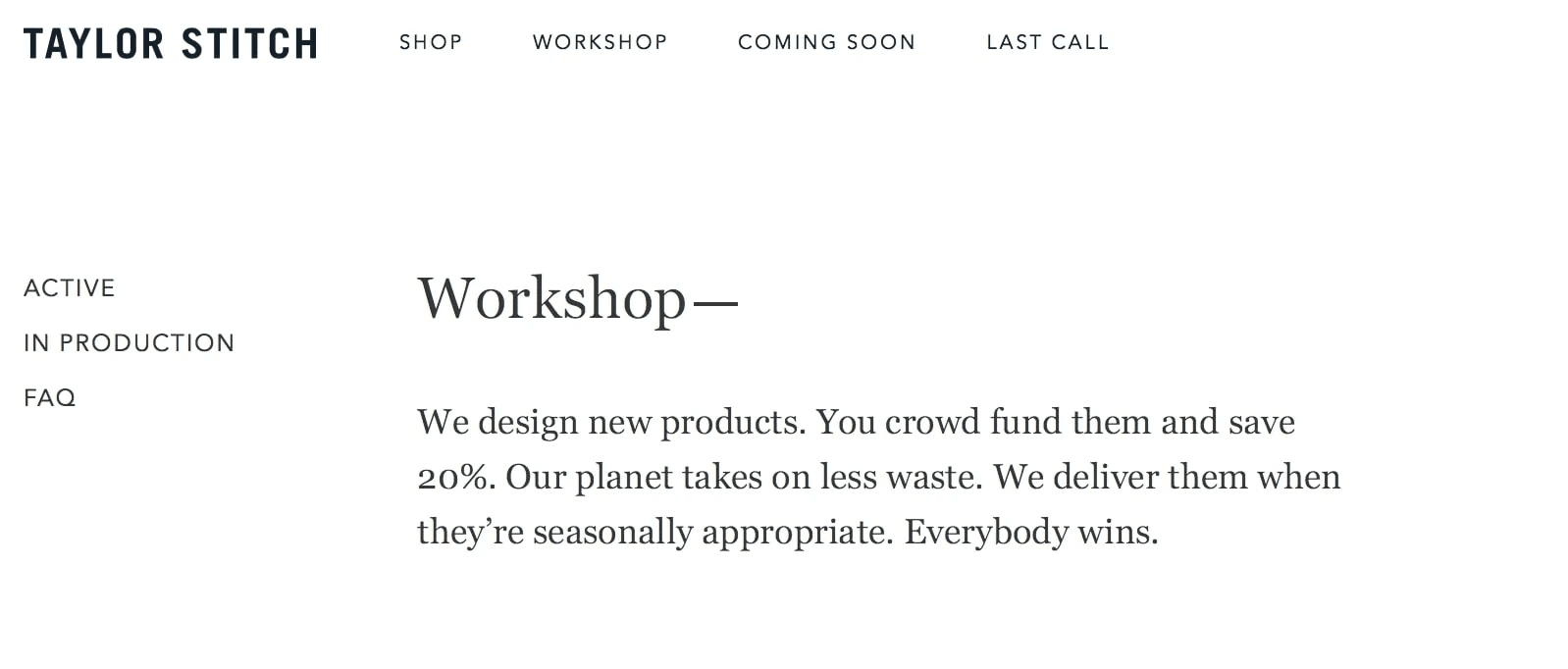 (b) Beardbrand is a company that has brought an innovative streak in the fashion industry. While conventional fashion industry players rely on altering one's natural skin properties, Beardbrand vouches for maintaining one's natural skin chemistry. Beardbrand's USP stands for saying No to artificial skin products.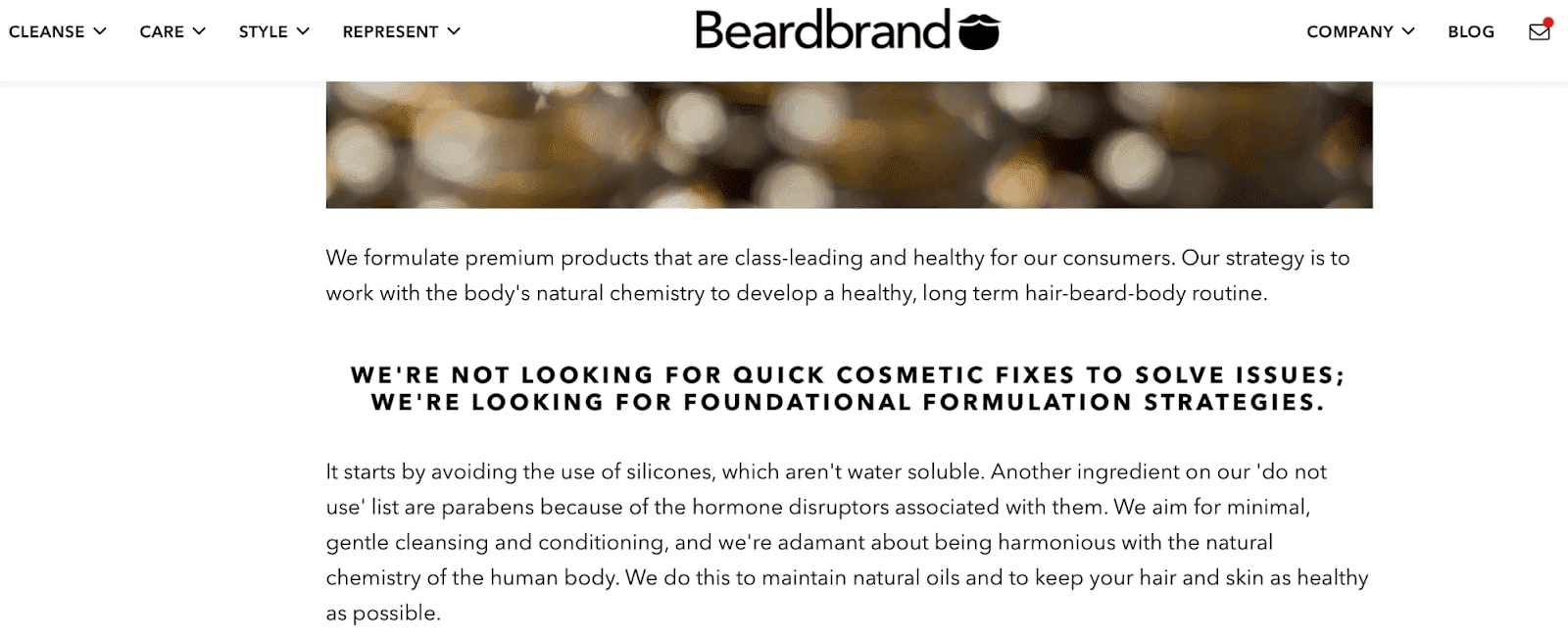 8. Survey Your Customers Regularly
If you want an accurate pulse of what your customers think of your brand, surveys are your best allies. You can use different survey types to capture feedback at critical touchpoints of the customer journey. Two of the most useful are –
Customer Satisfaction (CSAT) Surveys – CSAT surveys gauge customer sentiments by asking targeted questions to customers, typically after specific experiences such as a store visit, a purchase, or a support interaction.
NPS Surveys – NPS, aka Net Promoter Score, measures customer loyalty with a simple question: "How likely are you to recommend us?". NPS surveys are a great way to identify your brand promoters and detractors as well.
Product Surveys – Usually deployed after a product is launched, a product survey can accurately determine product satisfaction and stickiness levels. The insight is especially useful in uncovering competitor positions in the market.
Now that we know how to measure brand perception, it's time to delve into the next important bit, which is a detailed view of the factors that impact it.
What Affects Brand Perception?
Several factors work together to shape how a customer views your brand. The most common ones are –
Online Reviews – Sometimes, it's not feasible for customers to test each individual product of a brand and form an impression based on experience. Online reviews are the next best bet to gauge their efficiency and quality. This, in turn, influences how your audience perceives your brand as.
Word-of-mouth Reviews – One of the most influential avenues for forming brand perception is word-of-mouth retellings of people's experiences with a brand. Obviously, your customers are likelier to trust the authenticity of a personalized recommendation above all other sources of information. You can also leverage this as a free marketing tool and use it to expand your consumer base.
Advertisements – Advertising has a pivotal role in shaping a brand's image at all levels – corporate, product, or service. It is informative and symbolic in nature and lets customers know about a product's functionalities while simultaneously imbuing the brand's signature sensory cues in their minds.
Social Proof – An online presence with a large following who actively interacts with your brand is bound to generate trust. It acts as a hallmark of your brand's authenticity and eases many of the worries customers may associate with trying out an unknown product or service.
Personal Experience – However, more than any social proof, nothing beats a customer's experience with a brand in forming an opinion about it – even if it is completely opposite to what other reviewers say.
Tips to Improve Brand Perception
If you don't have a stellar brand perception already, let's look at what can help you build it.
1. Identify Your Target Audience & Their Preferences
Understanding your right brand audience is the first step in aligning your brand perception in the right direction. Who are your regular customers? What are their demographics? And what are their choices? These answers can be found by closely analyzing your website visitors or email lists that capture the demographics of your customers. Also, keep track of previous customers and see if they can be converted back to customers.
Collect these demographic details of your audience:
Location
Age
Gender
Race
Religion
Marital status
Household Income
Know your audience's choices with surveys focusing on:
Do they purchase retail or wholesale products?
How frequently do they purchase?
What are their hobbies?
What values do they adhere to?
Bonus Reads:
2. Understand Audience Perception of Prices
Different audiences have different perceptions of brand pricing. Some of them believe in paying high prices in return for high-quality products while others believe in cost-effective products irrespective of quality. Few others seek both quality and low price.
You need to find out in which of these categories the majority of your audiences fall and serve them better. In this way, you will be able to balance the aspirations of different audience types and enhance your brand perception.
Different pricing strategies that are followed by brands to target their audiences are:
Price Skimming:

It is adopted when a business introduces a new product or service. This involves selling the products at high prices. Eventually, the prices are lowered to match with the competitor brands.

Bundle pricing:

It is the process of offering a combination of products at lower prices. Individually, the products would have a high cost. This is a psychological way to lure your customers to buy your products.

Economy pricing

: It is generally adopted by retail or food supplier brands. Here, you offer very low prices to your most price-conscious customers. This is a cost-effective way to reach out to your customers without additional marketing costs.
However, to be up to date on the current pricing trends, you should first get a clear picture of what other offers are out there. It is advisable to make use of various data collection tools which could provide you with all the necessary pricing information in your niche.
Read more: 7+ Product Survey Questions for the Ultimate Product Survey
3. Build Positive Relationships with Your Customers
Customers are more likely to purchase from brands they have a good relationship with. Developing a positive interaction trend with your audience is paramount to building a great brand perception and customer loyalty.
To improve your goodwill with people:
Offer the best, most efficient customer support service possible to your clients after at all stages of your interaction. Positive brand perception grows on positive experiences, and outstanding support is one of the finest avenues of providing one.
Find ways to connect with your customers on a personal level. Send birthday emails, personalized gifts on special occasions, and open up channels of discussing what your customers truly care about in your campaigns.
Actively engage with your audience regularly. Build a reliable presence on social media, invest in a strong email marketing regime, and update your blogs to keep yourself in vogue.
Be humble. Listen and respond to feedback to upgrade your products to the current market expectations, and possibly, even better!
4. Understand Drivers and Barriers
What products or services appeal most to your target audience? A thorough understanding of your drivers helps you identify your best-performing products and project them effectively. For example, customers might love your product quality or free home delivery feature. You can easily project these qualities as your Unique Selling Proposition (USP) on social media.
Further, there could be some barriers that customers face like slow loading of websites, less range of products as compared to competitors, and so on. You can easily understand these barriers through regular brand perception surveys.
Let's take the example of Netflix, a popular OTT (over the top) content streaming service company. Netflix started out on a humble note in 1997 by renting out DVD discs to customers. In Spite of good profits, they went into unexplored space like streaming video.
That resulted in Netflix's subscriber base increased to a whopping 23 million by 2011. Further, their innovation did not stop there. They understood the importance of owning the content and started producing their own original TV series and films.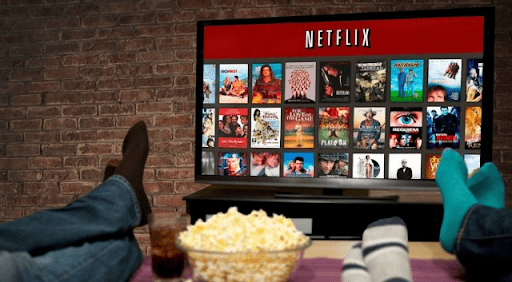 4. Look for Unexplored Opportunities
"Business opportunities are like buses, there is always another one coming,"
– Richard Branson, founder of Virgin Group
The business field is buzzing with new ideas and innovations. There is always a hidden opportunity that your business can grab. Even if you find it challenging in the beginning, you can always do market research, learn from your competitors, and work hard to the top.
A great way to get started with looking for unexplored opportunities or getting a better understanding of brand perception for your company is by hiring a PR team. While this may be a little expensive or outside your budget initially, it can make quite a difference.
If you aren't ready to hire a full-time PR team, you can always get started with using PR outreach software. This can give you a great introduction to the benefits of PR and may actually more than meet your current needs. You can always upgrade later should you choose to go in for a full-time PR team
For example, mattress brands like Purple came out with innovations that were rarely tried out before. They created mattresses that provide excellent spinal support, that too at affordable prices.
While their competitors seldom ventured into this innovative field and just played around with the pricing. The ability to innovate and take risks at the same time has made Purple one of the top mattress brands in the world.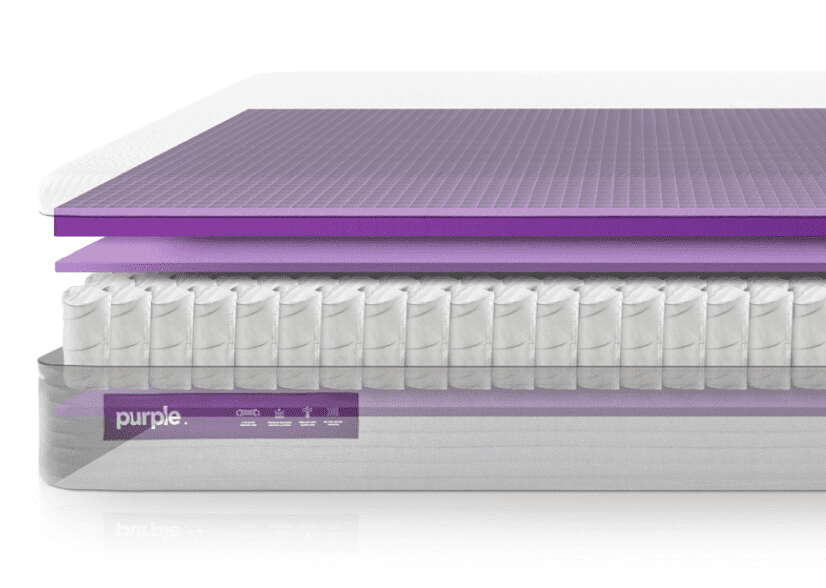 5. Build Brand Equity
Brand equity defines the social value of your brand: How well your brand connects to the customer's feelings and emotions? As opposed to financial value which depends on the quantity of your product, the social value depends on the quality of your product. Quality in turn comes with innovative product features, ease of usability, durability, and more.
Brand equity can be built with these basic steps:
Create brand awareness

through in-depth blogs, video tutorials, podcasts, referral programs, enhancing SEO, and so on. Once your audience identifies with your brand values, they will be more likely to engage with your organization.

Better communicate with your target audience

about your brand values, mission, goals, product features, and more. For this, you can make use of attractive visual imagery and videos on your website.

Build a close bond with your customers

by bringing in special customer loyalty programs, focus groups and discussion forums. It brings in a sense of community and belonging leading to repeated purchases from your brand.
---
Read more: How to Conduct a Brand Awareness Survey
---
Create an Evergreen Brand by Increasing Brand Perception!
From the automobile industry to the software industry, brand perception definition has evolved over the years. Customers are no longer happy with the low pricing of products or services. Rather, they are willing to pay more for quality products and services.
Quality coupled with good customer service and branding is what appeals to your customers the most and creates a positive brand perception.
Brand perception measurement approaches range from monitoring your website traffic, conducting a brand perception survey, analyzing online reviews about your brand, and more. Make sure that you know your audience well and tap into unexplored territories for greater growth prospects.
Want to create your first brand perception survey? ProProfs Survey Maker gives you more than 100 000+ custom survey templates to start creating your survey.
Do you want a free Survey Software?
We have the #1 Online Survey Maker Software to get actionable user insights.