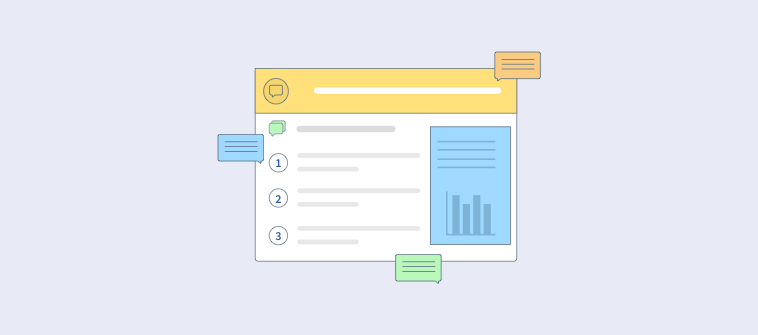 In his 2015 Ted Talk, Bill Gates explained, "The next big thing most likely to kill 10 million people will not be a war but a virus." Right after 5 years, here we are in awe of his far-sightedness and witnessing the global economy crumble down like a house of cards.
During the start of this year, nobody would have anticipated that a tiny microbe would lead to millions of job losses across the globe. The situation is tense, and the possibility of unemployment is the most anticipated fear.
Unemployment figures are at an all-time high and the lockdown has pushed businesses to look for alternatives and tools to avoid bringing their hiring process to an unprecedented halt. However, that's not the end of the story. Many industries including Healthcare, are on a hiring spree due to the unexpected rise in demands.
ProProfs is one organization which was started with a '100- year vision' and was ready for ups and downs.
CEO's Message Builds Confidence Among All Existing Employees
The role of a leader becomes all the more evident during catastrophic times. Pandemics have come, exploited mankind and they have gone. But as a business with long-term goals, you just can't allow any temporary situation to get the best of you. Here is what our CEO had to share-
We are building a 100-year company and understand that in a period that long there will be many events that happen. We plan for dynamic and unpredictable challenges and take responsibility for our people and customers seriously. With all our planning for unfavorable events, this was certainly not something we anticipated. Nevertheless, we have strong resilience and contingency plans to help us cope with COVID-19.
-Sameer Bhatia, CEO, ProProfs
He further addressed the concern of employees over any possible layoffs and added that the company is not planning any drastic measures and will continue to hire in accordance with the expansion plan.
Having a pool of delightful tools, the company was able to nail the process of remote hiring and smooth onboarding.
Tools That Are Keeping Our Hiring Process Afloat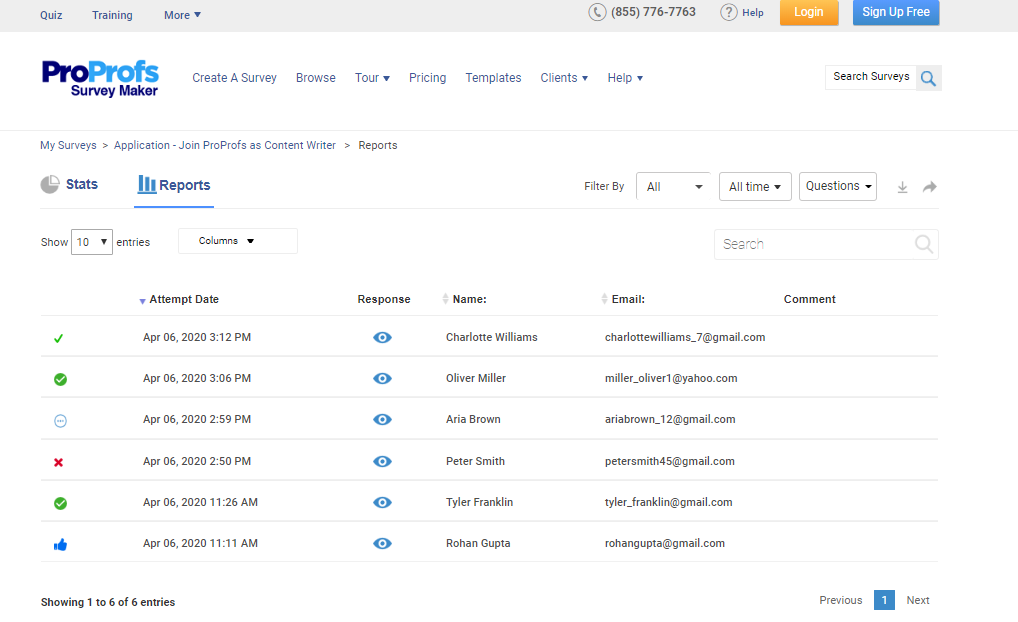 The survey maker tool allows us to create forms to capture the personal information of every applicant, thereby, helping us in our attempt to be a paper-free organization. Forms, also help us in shortlisting candidates based on their relevant skills and cultural fitment. Moreover, as one of the best online survey software, this tool has allowed us to share post-interview and onboarding feedback surveys to each candidate to further improve our hiring process.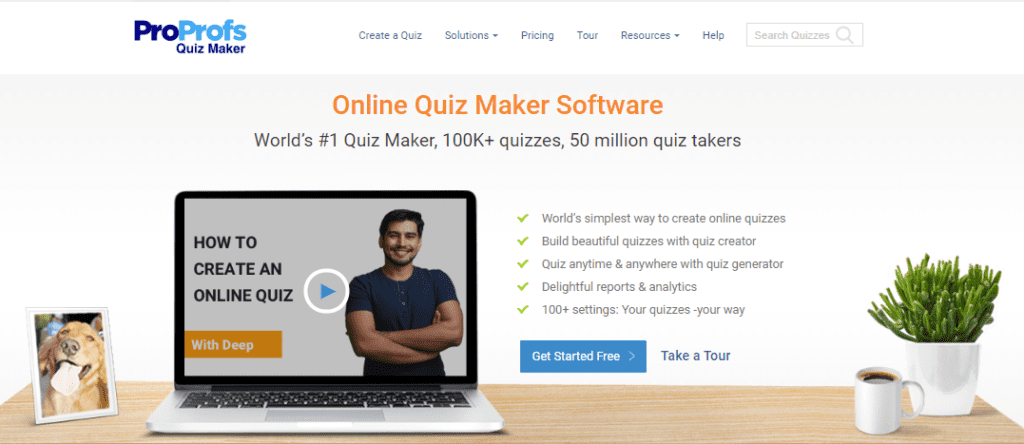 The quiz maker has always been an effective part of our arsenal of learning tools. We have looked to make remote hiring a more delightful affair for employees by sharing interesting personality quizzes with them. The quiz maker helps us create just the right assessments for our candidates at the time of interview and detailed reports help the remotely working managers assess the candidature collectively. It also keeps the newly hired employees engaged and turns learning into a fun experience. We have an array of ready-to-use personality quizzes and assessments for every domain we are hiring for.
Online interviews via Google hangout have made us adhere to social distancing policies. Our recruitment professionals and hiring managers have been able to conduct successful online F2F interviews with potential candidates and close urgent openings. Moreover, this tool has also been incredibly helpful for ensuring we are always connected through regular discussions and meetings.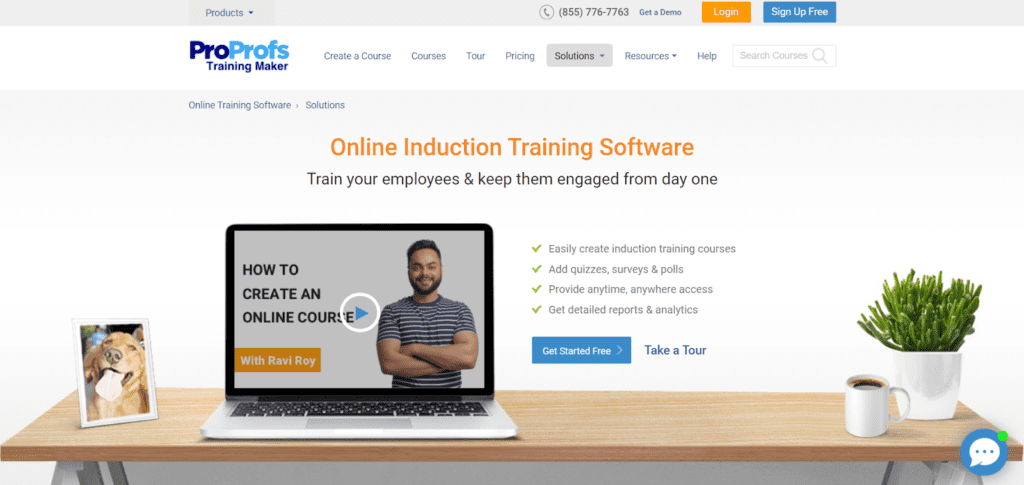 Using Training Maker, we have created for all our team members hundreds of online courses on hiring, interviewing, and onboarding employees. This tool has been incredibly helpful in offering product training to all our newly hired employees. They can simply leverage this learning solution for any time, anywhere learning according to their convenience. Since training programs such as sexual harassment prevention training is an ongoing process, we regularly update our training modules so that you can easily stay compliant with changing laws and regulations.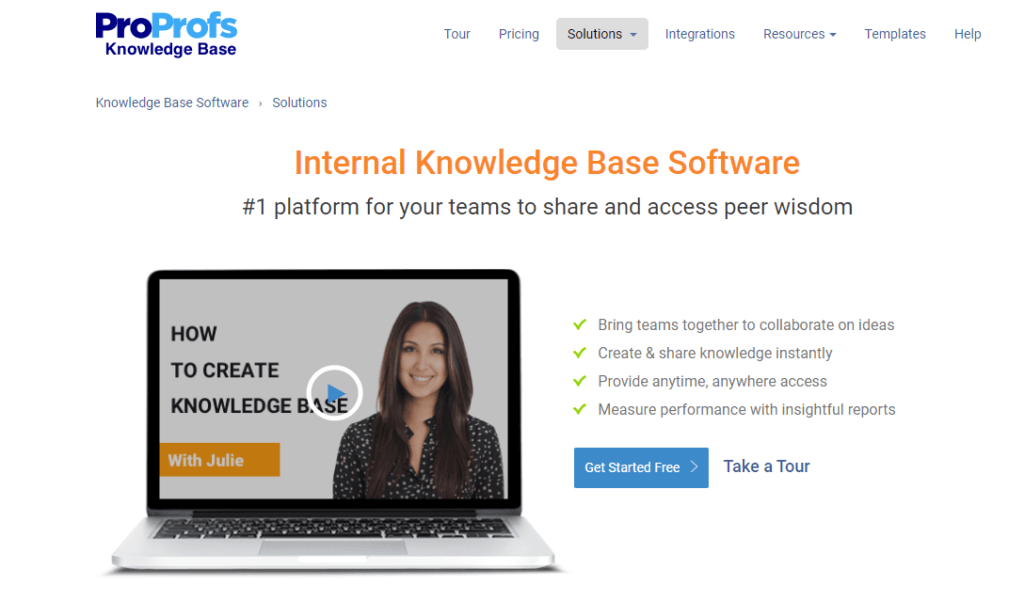 As an organization, we have always emphasized the notion of self-help. Our vast internal Knowledge base acts as a self-help platform for existing employees as well as those who are new to the organization. It comprises information related to our company's workplace policies, HR and employee policies, business processes, products and services, and much more. Our newly-hired employees can access the internal knowledge base to train themselves on their new roles, anytime and from anywhere they are, and at their own pace and convenience. It saves them from calling or emailing their immediate seniors now and then to get simple questions answered. All in all, it helps us provide a smooth onboarding experience to new employees.
Every Challenge Brings an Opportunity Along
Hiring amidst a pandemic and lockdown is easier said than done. Our human resource professionals have not succumbed to the challenges and are facing them head-on using the right tools.
Rupinder Kaur, HR Head, "We at ProProfs are known for putting our people before everything else and we have proved this time and time again."
She further adds that productivity has gone up and this is only a collective effort. The company is regularly keeping a keen eye on expenses and hiring the right professionals to build a robust human capital.
Meet Seema Baghel, who has recently joined our Technology Team as a PHP Developer. This is what she had to share:
"Initially I was skeptical about joining a new company after hearing the news that major companies were laying off employees in large numbers. The ProProfs' recruitment team approached me and conducted my interviews online. They updated me about each and every stage and made me feel at home, literally (HAHA!) I appreciate this opportunity and look forward to meeting everyone in person."
Conclusion
While the current pandemic situation is certainly testing and can last for days, weeks or even months. However, by leveraging the right technology, we can all be safe and productive.
Do let us know how your company is hiring or how you are dealing with the challenges of a job search amid this pandemic.
Let us all stay safe and cling on to the tiny ray of hope that this world will heal, sooner than imagined. Good luck!
Do you want a free Survey Software?
We have the #1 Online Survey Maker Software to get actionable user insights.