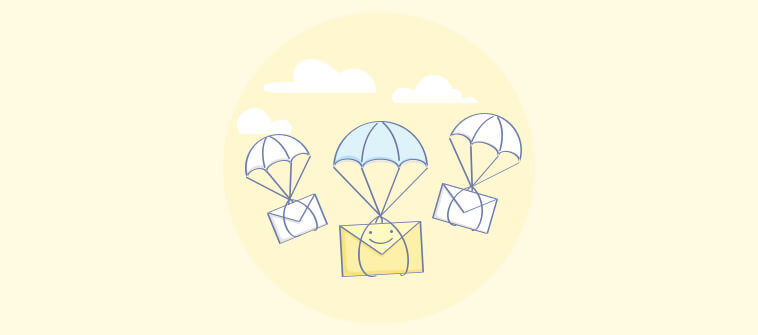 Let's consider a scenario. As a marketer, you design numerous campaigns to understand your website visitors. You apply many strategies to convert them into leads but in vain. That's when you try out email surveys, and the results are excellent. You understand the exact requirements of your audience.
Research suggests that the average response rate for an email survey is 30% as compared to 18% for a telephonic survey.
Emails can be one of the most efficient channels for collecting quantitative data from your subscribers. The response an email survey elicits depends on a wide range of factors, from the length of the survey to the channel used by the sender and the recipient's personality.
Given that surveys can provide you with a valuable wealth of insights, leveraging them should be a top priority for businesses. Let's take a look at how you can integrate surveys in your email marketing strategy in a way that drives optimal responses.
What Are Email Surveys?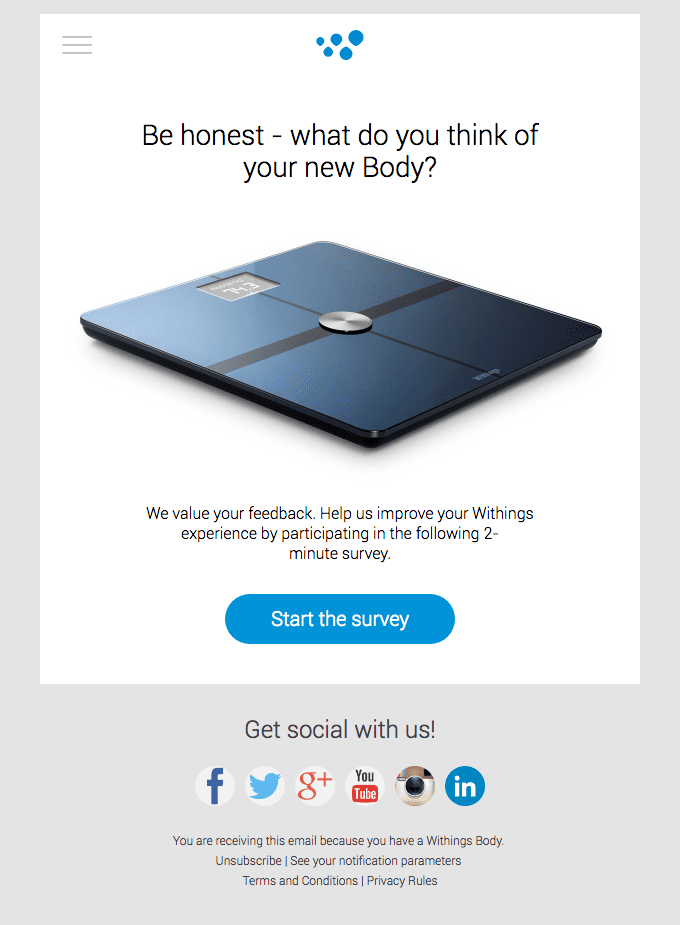 Source: Reallygoodemails
Any set of questions you send to your subscriber via email qualifies as email surveys. Even if you are just seeking feedback on customer satisfaction. Thanks to technology, you can create much more nuanced surveys with targeted effort.
The concept of email surveys is simple – you embed a hyperlink in the HTML code of an email and the respondents can access this survey at their convenience. When a recipient clicks on a link, it qualifies as a survey response. These clicks are recorded in the email survey tool database for analysis of responses.
Now, let's understand the importance of email surveys.
Why Are Email Surveys Important?
More and more email marketers today are incorporating surveys in their marketing initiatives. Here's why surveys have come to play an important role in your email communications with your subscribers and you should consider it too:
Effective feedback collection tool: From this starting point, you can design marketing research to go deeper into assessing data insights from past, present, and potential customers.
Customization:

With email survey software, you can create and distribute customized surveys in just a few clicks.

Align business objectives:

The insights gathered through these surveys can help you tune in your business objectives with your consumer's needs. This directly translates into an improvement in your products, services, or seasonal offerings.

Analyze business process:

Surveys also allow you to spot shortcomings in your business processes, drawing your attention to the areas where you can improve.

High response rate:

You can count on a high response rate since it takes minimal effort to submit responses and your subscribers can complete the action at their convenience.

Increased automation: By integrating email survey software with your marketing automation platform, you can automate the process of sending highly contextual and targeted surveys to different segments of your target audience.
Plug and play feature: Email surveys have a more plug-and-play appeal as compared to live chats or website surveys. Marketing managers can implement the decision to use email surveys without any extensive work on the IT front.
There are four types of email surveys. Let's understand them in the next section.
4 Types of Email Surveys
Email surveys can prove to be an extremely efficient tool for gauging customer satisfaction, tweaking marketing strategy as well as improving services. Here are the four most effective types of email surveys that you can use to meet your chosen business objectives:
1. One-on-one Surveys
One-on-one interviews have been a traditionally sought-after method for introducing products to the target audience. It can be perfectly recreated for the email format since it is also a one-on-one channel. For instance, if you notice that a visitor has been browsing products in a particular category, you can send a short questionnaire asking them about their thoughts on the products and willingness to make a purchase.
2. Open-ended Surveys
In these surveys, instead of adding four or more options for every question, the scope for responses is left open. Since the questions in open-ended surveys can't be answered in yes or no, these can generate a lot of valuable insights about the perception of your brand and products.

3. Focus Group Surveys
Focus group survey is another traditional method that works wonderfully well in the email format. By conducting interviews with consumers of different demographic profiles, you can not only learn about their shopping preferences and habits but also create customer personas that can prove vital for segmentation.
4. Poll-based Surveys
You can now embed polls directly into emails. To make sure that they work as intended, creating surveys on your web page and embedding its link in your email proves to be far more effective. This is the most widely used method for leveraging surveys in email marketing.
Read more: 150+ Poll Questions For Your Target Audience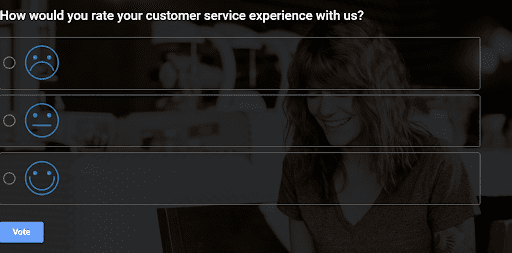 With an understanding of the email survey types, let's delve deeper into some email survey questions.
30+ Email Survey Question Examples for You to Get Started
So, you know that surveys are extremely valuable in gaining insights crucial for your business. For that to happen, they need to act on your call to participate in a survey. The quality of questions is also one of the determining factors behind whether or not a recipient will participate in or complete a survey.
Here are 30 email survey question examples to get you started in the right direction:
Product Purchase Questions:
Did you complete the purchase you intended to?

If not, what stopped you?

Do you have concerns about making a purchase?

What could we have done differently to make your buying decision easier?

What is your favorite product on our site?

Did you consider any other options before buying (product name)?

Why did you choose (product name) over the other options you were exploring?

Did you have any questions before you completed a purchase today?

Were these questions answered to your satisfaction?
Product Usage Questions:
How would you rate the product you recently purchased?

What prompted you to make this purchase?

Would you recommend this product to a friend?

Did (product name) satisfy the purpose of your purchase?

You added an out-of-stock product to your wish list, would you like to see alternatives until we bring it back in stock?

If not, why do you prefer this product over others in its category?

Do you have any questions about the product you bought recently?

How would you rate (product name) on a scale of 1-10?
Read More: Product Survey Questions & Examples
Customer Service Questions:
Were your concerns addressed in your last interaction with our contact center?

Were you satisfied with the response?

How would you rate our customer services on a scale of 1-10?

What are your top 3 suggestions that can help us improve our services?
Read More: Customer Satisfaction Survey Questions
Overall Brand Satisfaction Questions:
If you could change one thing about our e-commerce store what would it be?

And the one thing you absolutely love about us?

What other products/features would you like to see on your portal?

Would you like to hear from us regarding future product launches and offers?

Would you like to sign up for our newsletter?

How likely are you to recommend our services to a friend on a scale of 1-10?

What was your reason for unsubscribing from our newsletter?

What stopped you from upgrading your plan at the end of the free trial period?

How likely are you to come back to shop from us on a scale of 10?
Read More: Brand Awareness Survey Questions
In the next section, let's learn how to add surveys in emails.
How to Add Surveys in Emails?
Wondering how to get started with adding surveys in your emails? Here are two top ways you can choose from:
Embedded Email Survey:

With this approach, you can embed the first question of your survey into the email body. When your recipients click to answer the question, they will be taken to the survey page where they can respond to the remaining questions.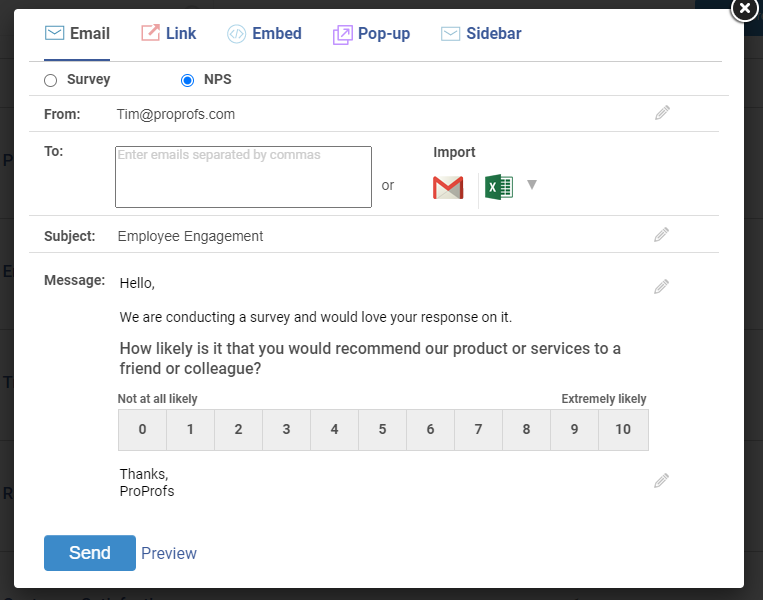 Email Redirect Survey:

In this format, instead of the survey question, an invitation link is sent to the subscribers. By clicking on the link, the respondents are redirected to the survey page. This approach is ideal for longer surveys or ones with open-ended questions. You can use a third-party platform such as

ProProfs

to create and send survey links via email.
There are some popular email tools that help you to design an email campaign within minutes. Let's learn more about these.
Read more: What's the Best Time to Send a Survey
Top 5 Email Marketing Tools You can choose to Send Email Surveys
The most effective way of sending email surveys to your subscribers' inboxes is by integrating your email survey with your marketing automation or Customer Relationship Management tools such as: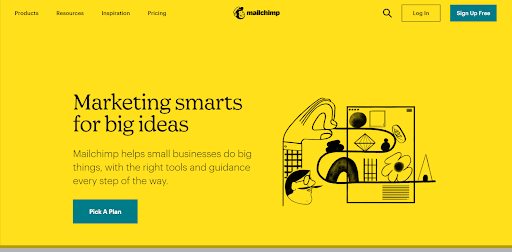 MailChimp is a popular email marketing tool that helps you to craft attractive email and newsletter campaigns. It comes with a clear user interface to get started with your campaign. Also, there is an integration option with Google Analytics for understanding the performance of your email campaigns. While creating your campaigns, you get personalized advice to create catchy subject lines that actually converts.
Pricing:
Basic Free Plan

Essentials Plan starting at $10.34/month

Standard Plan starting at $15.44/month

Premium Plan starting at $308.84/month
ActiveCampaign is another popular email automation tool. With an advanced reporting feature, you can even access purchase tracking. Further, the ActiveCampaign tool is found to have the highest rate of email deliverability. The landing page templates are hosted on an easily editable custom domain.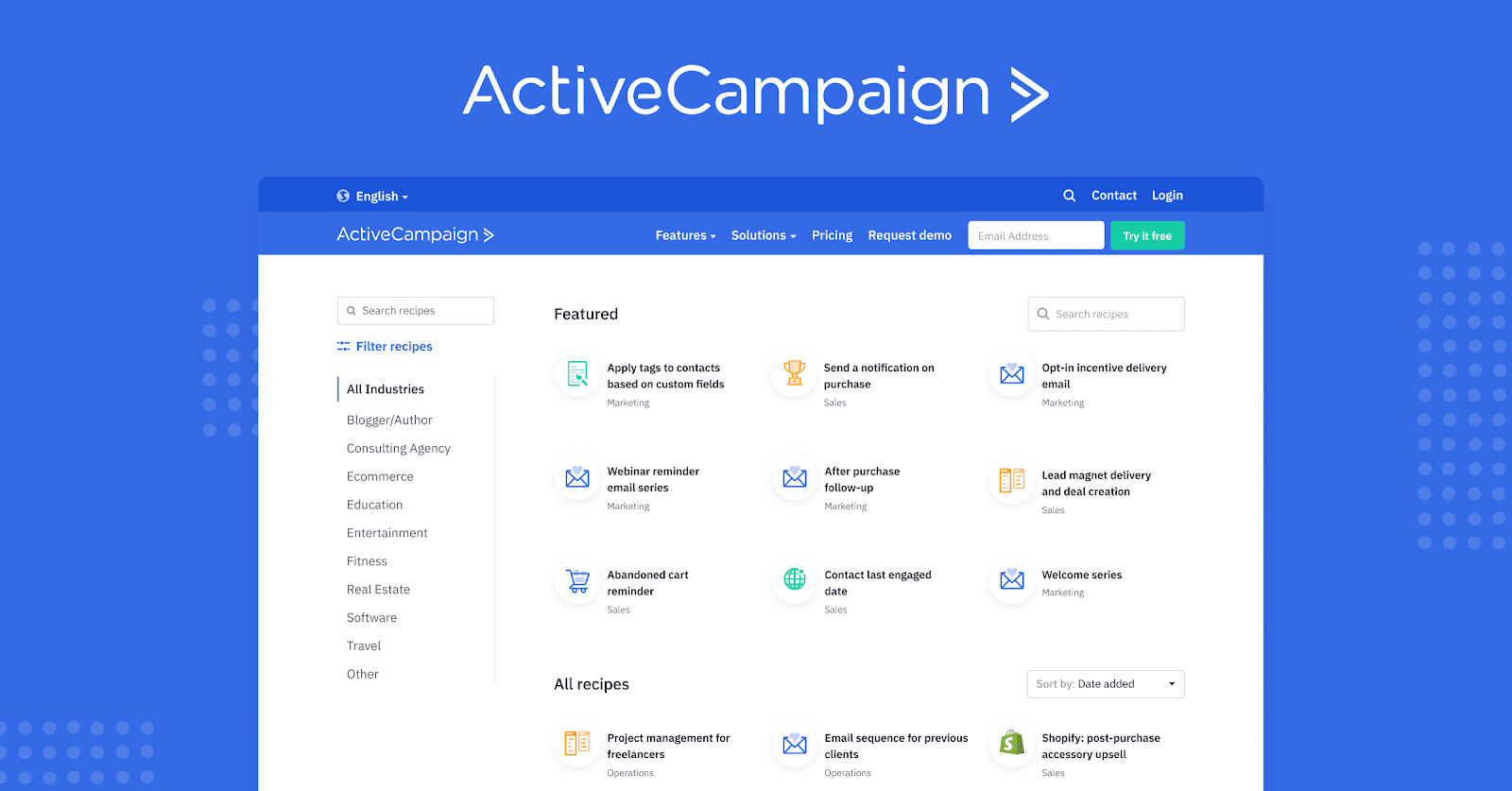 Pricing:
Lite Plan: $9/month

Plus Plan: $49/month

Professional Plan: $129/month

Enterprise Plan: $229/month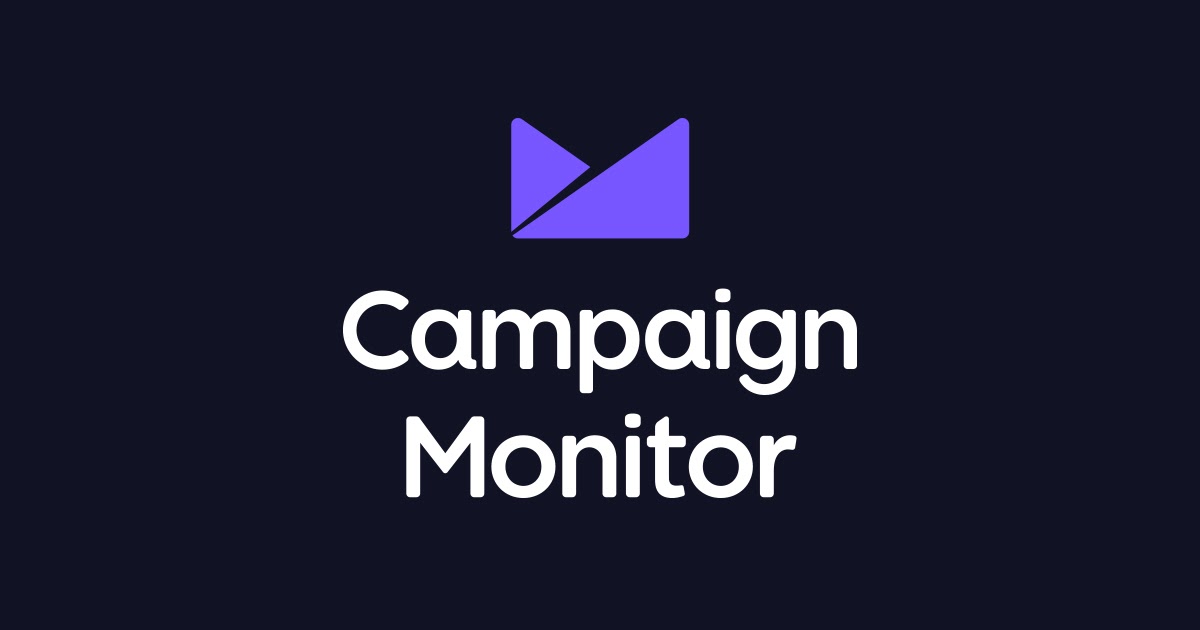 With Campaign Monitor, you can create personalized email campaigns within minutes. It comes with an easy to use user interface. Email body formatting tips are an interesting feature that help you to create a clean and error free survey email. Also, the powerful segmentation feature allows you to create custom emails for different target audiences.
Pricing:
Basic Plan: $9/month

Unlimited Plan: $29/month

Premier Plan: $149/month

SendinBlue is one of the best cost-effective tools for email marketing. With an inbuilt wordpress integration, you can easily create and send your email newsletter or surveys. With an account management service, you get proper hand-holding during campaign creation.
Pricing:
Free Plan

Lite Plan: $20.28/month

Premium Plan: $52.31/month

Enterprise Plan: Based on quote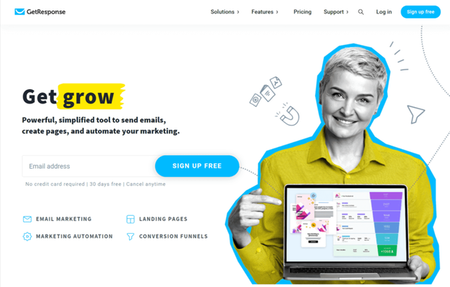 GetResponse is a reliable email tool for businesses of all sizes. You can easily create segmented lists, suiting your target audience. There is also an interesting option to design page templates for your email campaigns.
Pricing:
Basic Plan: $15/month

Plus Plan: $49/month

Professional Plan: $99/month

Max Plan: Custom Pricing
Now that you have a basic understanding of the email tools, let's look into some tips and tricks to create an effective email survey.
Top 7 Tips to Create an Effective Email Survey
Now, coming to the most crucial part of creating surveys that prompt your recipients to act on your CTA.
Earlier, we established one of the reasons why email surveys are effective is their high response rate. Add in email automation, and your results can skyrocket if you have an expansive email list.
But of course, this is assuming that your emails are successfully reaching your intended recipients with valid email addresses.
Spam filters are servers that automatically filter out suspicious messages from user inboxes. Spam messages are usually unsolicited and possibly infected with viruses.
Now, this isn't to say that you're a spammer. But unfortunately, the way your emails are formatted might make it look like you are.
Just as important as deciding on your survey type and selecting questions is your format.
Here are the top 7 tips to optimize the effectiveness of your email surveys:
Create an eye-catching, succinct subject line that inspires intrigue:

Did you know that according to

Convince&Convert research

, 38% of emails are opened just on the basis of the subject line alone. That's the power of creating first impressions using a subject line. Use catchy subject lines using:
Recipient's personal names

Add Emojis (56% higher open rates according to

Experian studies

)

Use power words like Best, Top, Awesome, etc

Include listicles.

Create an emotional connection with a thoughtful question.

Bring out the pain points of your customers.

Add a dose of humor.

Try out controversial subject lines.
Let us consider an example of a blog trying out a controversial subject line including suicide topic.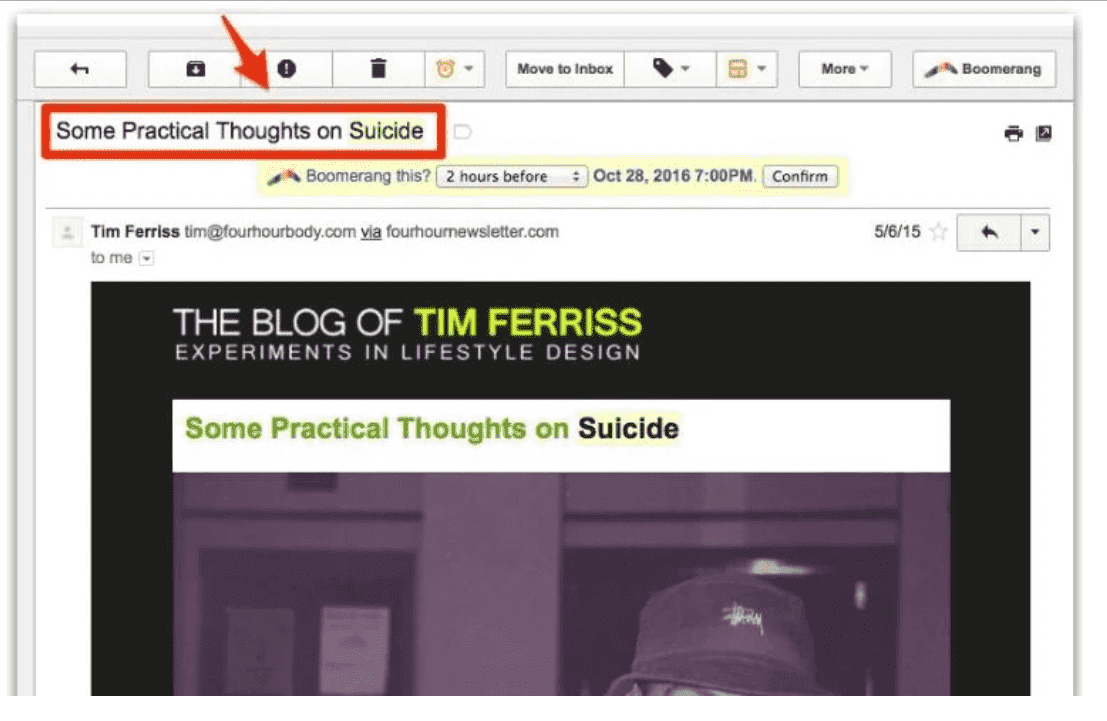 Source: Popupsmart
Draft an email copy that makes every respondent feel as if they have been handpicked to share their valuable opinions:

After every interaction of the customer with your brand, send out a personalized survey to gauge their experience. In doing so, you make them feel valued and cared for. In case they raise any concerns, make sure that you reach out to them and solve it on a one-to-one basis.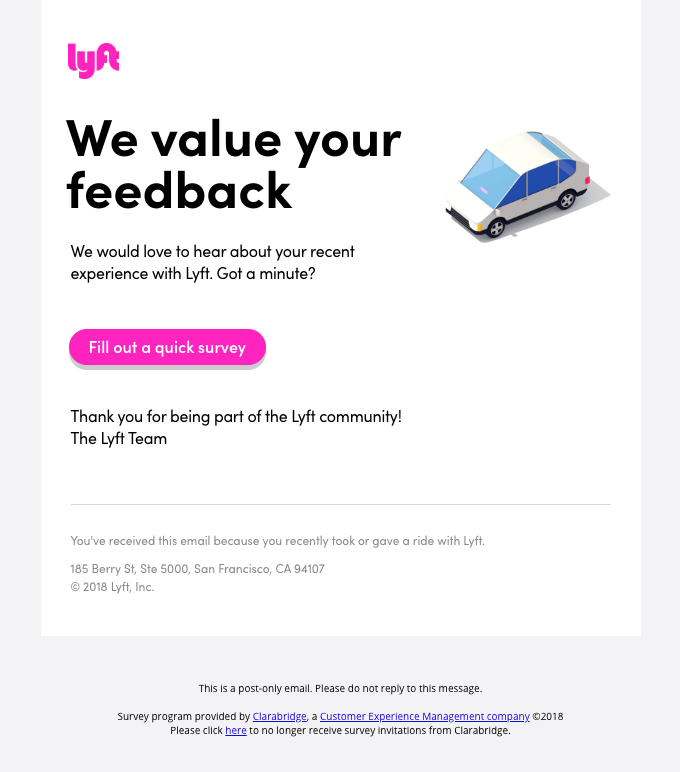 Source: Reallygoodemails
With the right tools, you can personalize your emails in different ways: through text, personalized images, or web pages and videos. Aside from making customers feel special, personalized emails are great ways to increase customer delight and engagement.
They won't just see your commitment to providing better service. You'll also get to demonstrate your willingness to go the extra mile to make them feel valued and appreciated.
Personalizing your emails may require a bit of additional work. But done right, it can make your email surveys more effective and memorable.
Clearly state the objective of the survey and use a personalized tone: Survey respondents need to clearly understand the purpose of the survey for a better response rate. When you use a personalized tone in your survey, you can better connect with your target audience and persuade them to take up the survey.
Source: Reallygoodemails
Reassure them that the survey won't take more than a few seconds of their time:

Tell your survey respondents about the total time to complete the survey. This will set in a clear expectation and reduce the probability of setting in survey fatigue in the respondents. For example,

Feedier research

shows that, if your survey is more than 12 questions long or takes more than 5 minutes to complete, you will see a drop of 17% in the survey response rates.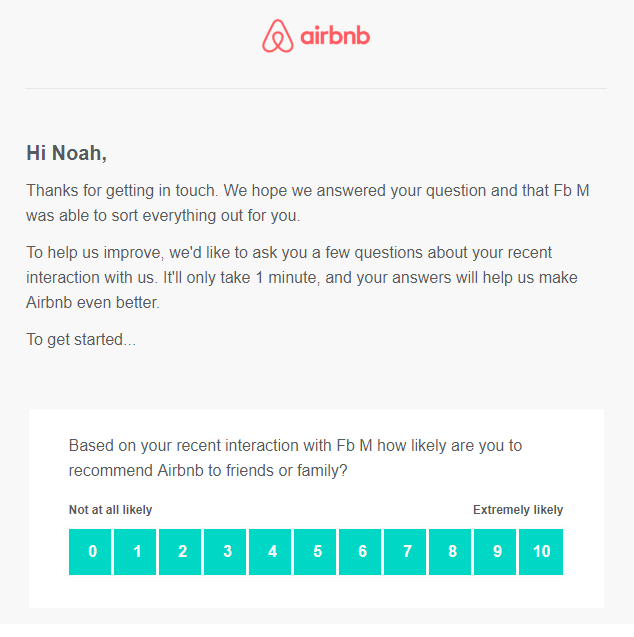 Source: Sendpulse
Offer discounts, rewards, or coupon codes:

These features act as an incentive for taking up the survey and completing it. For example,

Alchemer research

shows that a user used survey incentives to increase the response rate from 2.2% to 11.5%.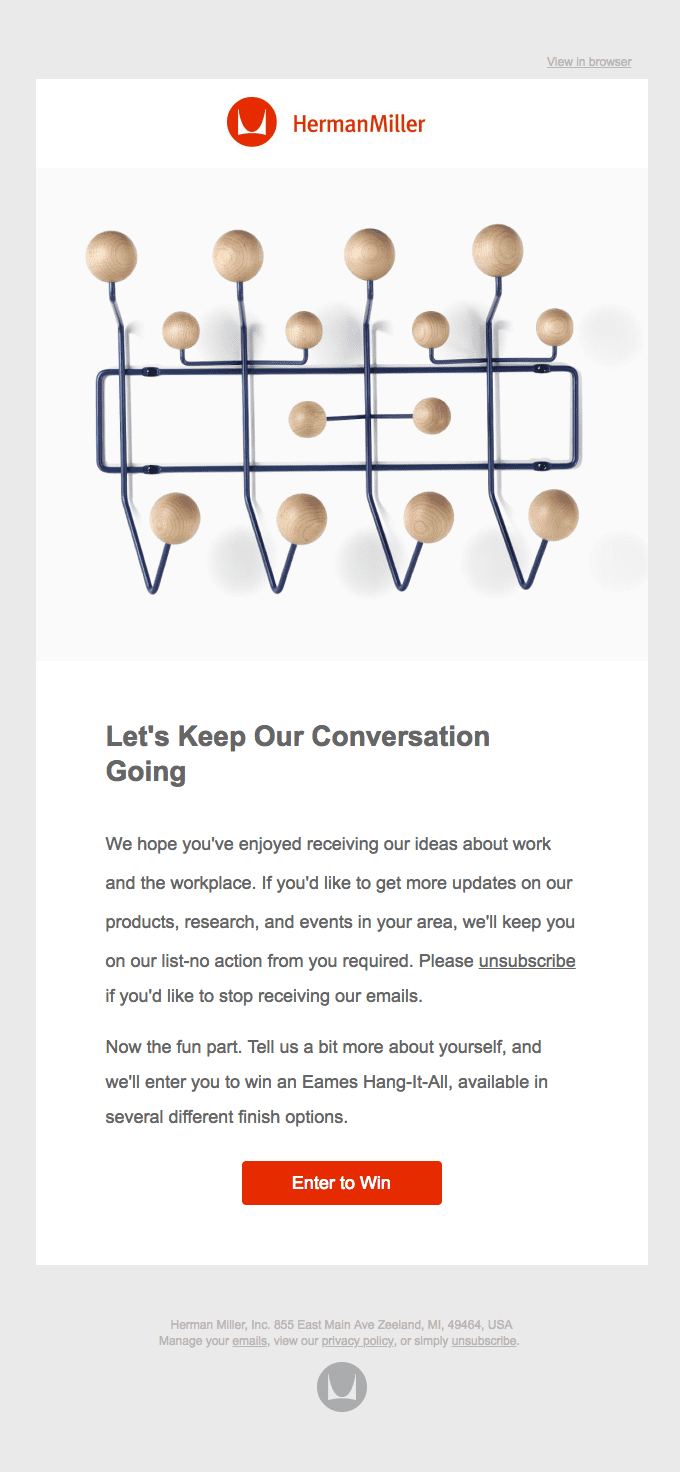 Source: Reallygoodemails
Make use of survey tools:

Survey tools like

ProProfs Survey Maker

,

Qualaroo

, etc help you to make customizable surveys based on your requirements. You can choose from a predefined set of survey questions, templates and add engaging features like polls, scores, and quizzes to your surveys.

Thank your survey respondents:

Thanking your survey respondents is the best way to express gratitude. Everyone loves to be appreciated and valued. It motivates them to further take up surveys in the future.
Design your email survey in a visually appealing way: Customers enjoy visual mediums as opposed to reading through long blocks of text. Make sure that your email survey is designed and customized to appeal to your ideal customer with attractive colors and images. You can use

an email design tool

to help you with this process.
The Takeaway
Surveys can add a lot of value to not just your email marketing initiative but also your overall business strategy. With the right tools and strategies, you can start crafting email surveys that yield the desired results and contribute to your data pool.
Do you want a free Survey Software?
We have the #1 Online Survey Maker Software to get actionable user insights.