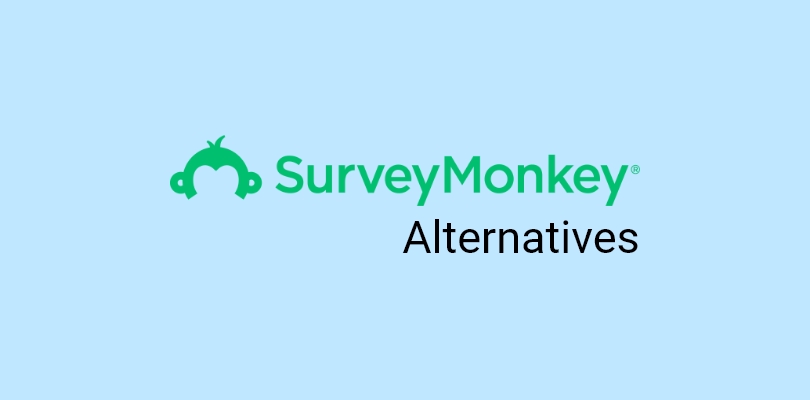 If you are familiar with the concept of online surveying, chances are you are familiar with SurveyMonkey, too.
Among all the tools used to capture feedback from customers, employees, or target markets, SurveyMonkey took off really well after its launch.
However, SurveyMonkey has limitations, such as slow and unresponsive customer service, cluttered dashboards, etc., that have prompted many users to look for better shores.
Irrespective of the reasons, this blog is for you if you are actively looking for a tool similar to SurveyMonkey or even better than SurveyMonkey.
In this blog, I have listed the top 10 SurveyMonkey alternatives, let's have a quick sneak peek at them:
List of the Best SurveyMonkey Alternatives
This list of SurveyMonkey competitors is based on my first-hand experience, recommendations from my industry colleagues, reviews in top software comparison sites, and customer testimonials.
1. ProProfs Survey Maker – Best for comprehensive, multi-niche surveying

ProProfs Survey Maker has been a constant for all my survey needs for quite some time now, and can be an extremely efficient alternative to SurveyMonkey due to its multifaceted, extensive features.
Right after entering the login credentials, it offers users a wide palate of 100+ professionally designed, customizable templates ready with pre-set questions, themes, and sharing options.
Alternatively, you can create your surveys from scratch using the built-in drag-and-drop editor and add your own elements as you see fit.
While these are basic features of any survey tool, what makes ProProfs Survey Maker stand out is its versatility and ease-of-use.
Whether you need a net promoter score (NPS) survey, a market research survey, or just an online questionnaire, the platform eases the process considerably with a well-stocked library of 100k+ ready-to-use questions, customizable themes, colors, logos, branding, and other attributes.
Once the surveys are ready, you can share them directly via email, social media, website, or SMS.
As the final step, the tool automatically offers presentation-ready reports and analyzable data once your survey reports are in place with minimal manual handling or interference.
What you'll like:
A vast library of 100+ professionally designed templates for a quick start

Ready-to-use questions

for different survey types to save time in finding the right questions to ask

Customization options to implement consistent branding guidelines with logo, colors, themes, and graphics

Advanced reports

and analytics to see who took your survey and when, how they answered, and more

Integration with CRM

and marketing automation software to follow up with your respondents easily

Smart triggers

to allow a survey to pop up after a certain time limit, percentage of page scrolled, or right before the exit

Option to embed

sidebar feedback forms

at strategic points to capture unsolicited feedback
What you may not like:
The templates could have been more refined to make them industry-specific

The basic plan is limited to just one administrator
Pricing:
Starts at $19 per month. Unlimited surveys.
Watch: How to Create a Survey Using ProProfs Survey Maker
2. Qualaroo – Best for contextual customer insights

ProProfs Qualaroo is relatively new, but in this short span of time, it has proven to be a survey tool worth noting.
One of the key advantages of this platform is its ability to display targeted surveys to the appropriate audience at the right time and in the relevant context.
The feedback analytics software not only provides businesses with valuable insights into their customers, but it also offers a user-friendly interface and robust features that are essential for any organization looking to enhance customer experience and increase conversions.
Qualaroo's innovative technology, "Nudge," enables users to ask relevant questions at the right moment, without coming across as intrusive.
The development of this feature is based on years of research, key insights, and optimizations, and is an excellent avenue to garner key insights from customers directly as they browse through your website.
What you'll like:
Advanced targeting options, so you can zero in on the right audience

Offers several question types like the Likert scale, dichotomous, rating scale, and more

The ability to collect customer insights without disrupting their experience

Exit intent surveys to gather feedback from leaving customers

Powerful integrations with tools like Salesforce, HubSpot, Zapier, and MailChimp.
What you may not like:
The reporting can be made more flexible in terms of sorting, filtering, and segmenting feedback

There is no option for light and dark modes in the application
Pricing:
Starts at $69/month
Watch: How to Create a Customer Satisfaction Survey
3. Jotform – Best for payment forms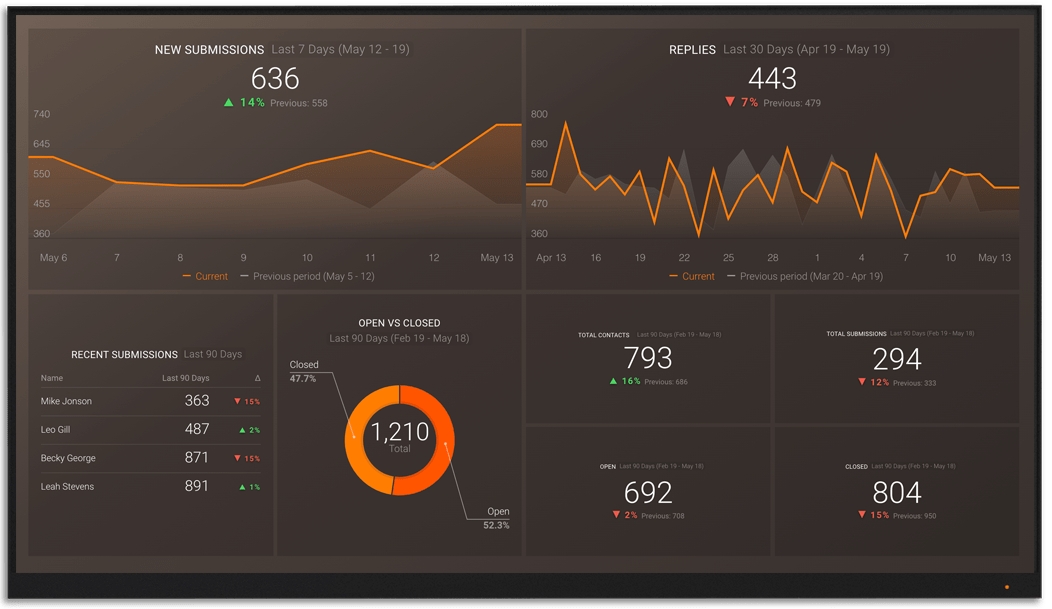 Jotform is another versatile and powerful survey tool you can use to create and manage customized surveys. Its user-friendly drag-and-drop interface offers a seamless experience, allowing you to select from various question types and logical conditions.
On top of that, Jotform offers the flexibility to seamlessly integrate your surveys with over 100 different apps, including platforms like Google Analytics, Mailchimp, PayPal, etc.
The tool also simplifies data analysis with its in-built analytics dashboard and visual reports.
The ease of use and seamless synchronization of changes on the go make Jotform a convenient choice for working on surveys anytime and anywhere.
What you'll like:
800+ survey templates to choose from

Surveys can be customized using logos, fonts, and colors to match your brand identity

Easy integrations with apps like Adobe, Zoom, Hubspot, and more

SSL data security to weed out spam responses or data leakage

"Forms Analytics" feature that offers advanced data analysis to observe trends
What you won't like:
The tool is a little challenging to navigate

Crashes frequently due to bugs
Pricing:
Starts at $34/month
4. Google Forms – Best for free online surveys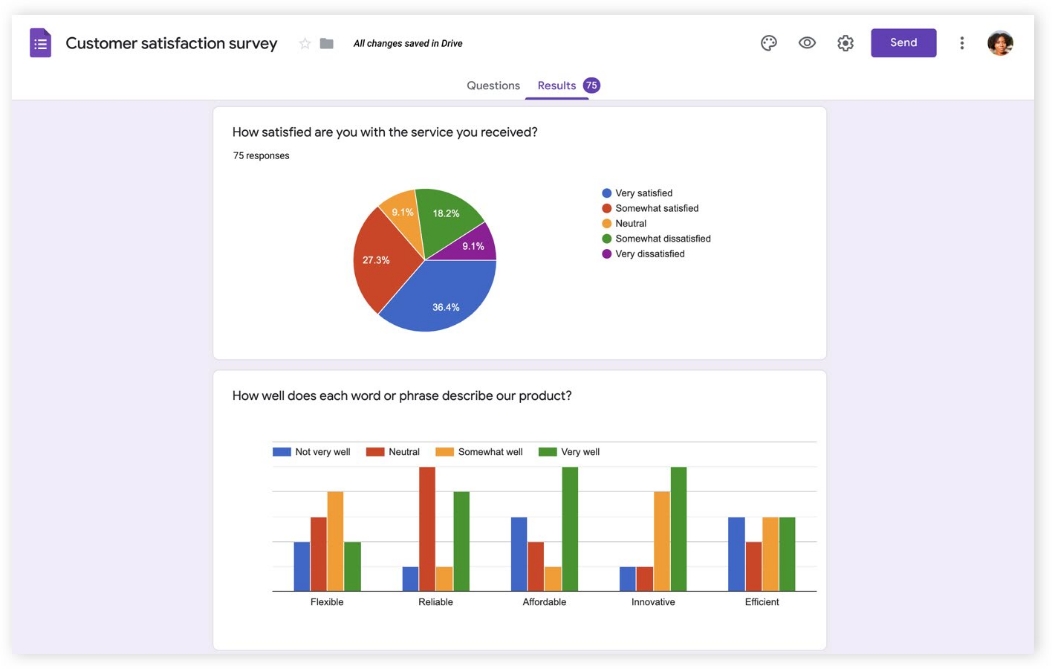 Google Forms is a free online survey tool that is simple, easy to use, and extremely versatile. Owing to its widespread compatibility, you can create surveys and gather responses on almost any device with an internet connection.
Setting up Google Forms is easy. If you have a Google account, the tool comes as a part of the GSuite; all you have to do is click it open and start making your form.
This survey software also has a simple and intuitive interface that lets you design surveys with different question types, including multiple-choice, short answer, checkboxes, linear scale, date, time, and more.
In my experience, one of the best features of Google Forms is that it automatically saves and analyzes the responses in Google Sheets. You can then view charts, graphs, and summaries of the data, export the data to other formats, such as CSV or PDF, or use add-ons to enhance its functionality.
If you want a simple, reliable, free SurveyMonkey alternative, I'd say it's a pretty good choice!
What you'll like:
Templates that offer a variety of prebuilt form designs for different purposes, such as feedback, registration, quiz, order, and more

Question formats that allow you to choose from different types of questions, such as multiple choice, short answer, checkboxes, linear scale, date, time, and more

Conditional logic that enables you to show or hide questions based on the responses of the respondents

Theme customizations that let you change the appearance of your forms by adding images, videos, logos, colors, and fonts

Reporting and analytics that automatically save and display the responses in Google Sheets, where you can view charts, graphs, and summaries of the data
What you may not like:
You will not be able to use the forms offline

Limited design options
Pricing:
Free for anyone with a Google account
5. QuestionPro – Best for customer insights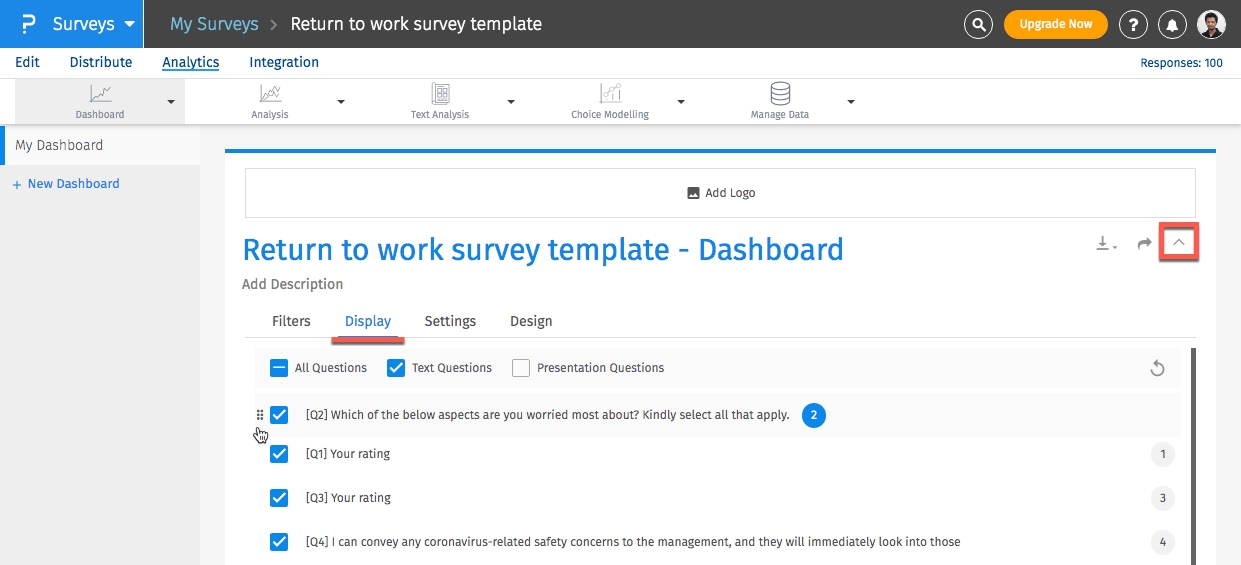 QuestionPro is a user-friendly alternative to SurveyMonkey with a large library of questions and templates that can be modified according to needs. Users can also choose from different question types, such as multiple choice, rating scale, matrix, image choice, video choice, and more.
The tool utilizes email, SMS, web links, social media, and QR codes or embedded codes, as well as QuestionPro's panel services to share surveys with millions of respondents across the globe.
As an added perk, you get offline surveys with this software – meaning, you can collect data even without an internet connection.
Overall, considering the features and pricing module, I'd say it is a versatile survey platform that'd work great for small and large-scale companies both.
What you'll like:
User-friendly interface and a large library of questions and templates to create surveys in minutes

Customized URL, branding & themes to modify the look and feel of your surveys with your domain themes

Option to collaborate with your team members and share surveys, reports, data, etc., and assign roles and permissions to your team members

Real-time data analysis on a dashboard account as charts, graphs, summaries, cross-tabs, filters, and data trends
What you may not like:
Additional cost for advanced features even with a paid plan

Limited customization and formatting options
Pricing:
Paid plans start at $99 per user per month.
6. LimeSurvey – Best for anonymous surveys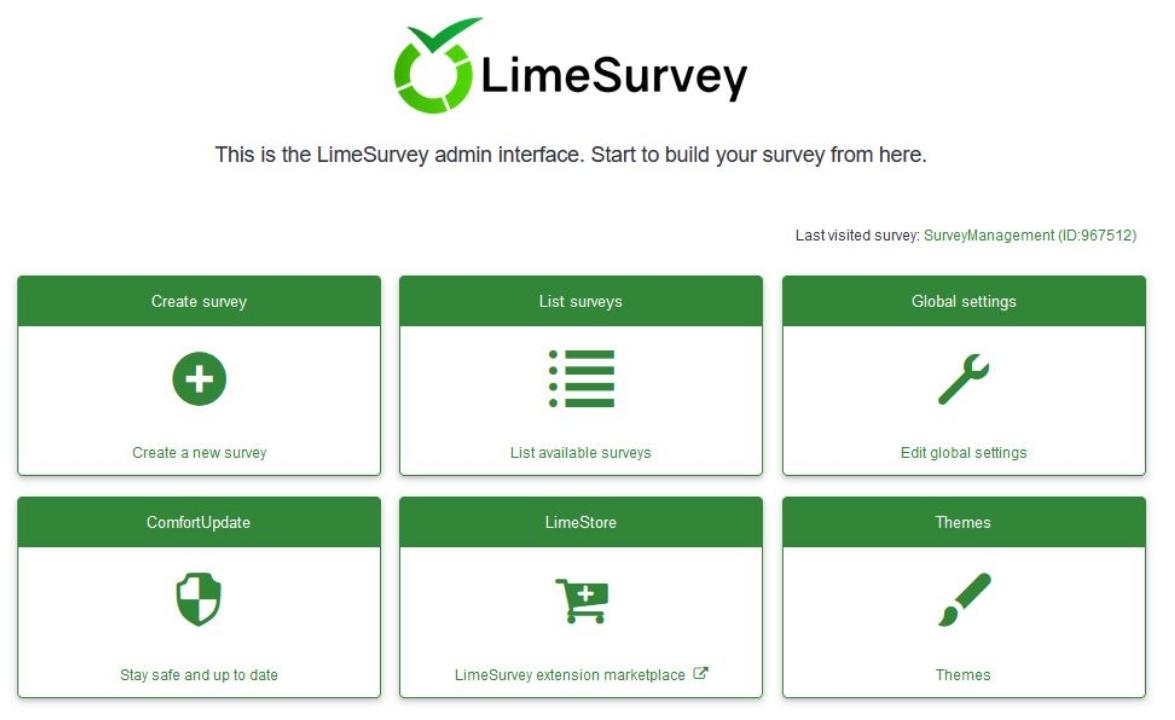 LimeSurvey is an open-source, free SurveyMonkey alternative best used for anonymous surveys.
One of the best things about this tool is that you can create an unlimited number of preliminary surveys and collect an unlimited number of responses even with the basic plan. This makes it an excellent choice for anyone who needs to conduct surveys on a tight budget.
LimeSurvey is also incredibly user-friendly and intuitive. Aside from various question types, you can also add skip and conditional logic to the questions to make for a more coherent survey experience.
Overall, LimeSurvey is an excellent tool for creating custom surveys, polls, and questionnaires. It's simple, but feature-rich and provides detailed analytics in-app after the survey responses come in.
What you'll like:
Creates surveys in over 80 languages, which is incredibly useful for conducting surveys in multiple countries or regions

Ability to add conditional logic to the surveys to avoid unnecessary questions

Option to import and export data in various formats such as CSV, Excel, and SPSS

Can be customized to match a website's design and branding; this includes adding custom logos, colors, and fonts

In-app viewing of real-time results and data analysis using charts and graphs
What you may not like:
Has a steep learning curve and can be difficult to set up initially

Minor bugs in the software can be inconvenient when using it regularly
Pricing:
Starts at $8.3/month (approximately)
7. Crowdsignal – Best for conducting polls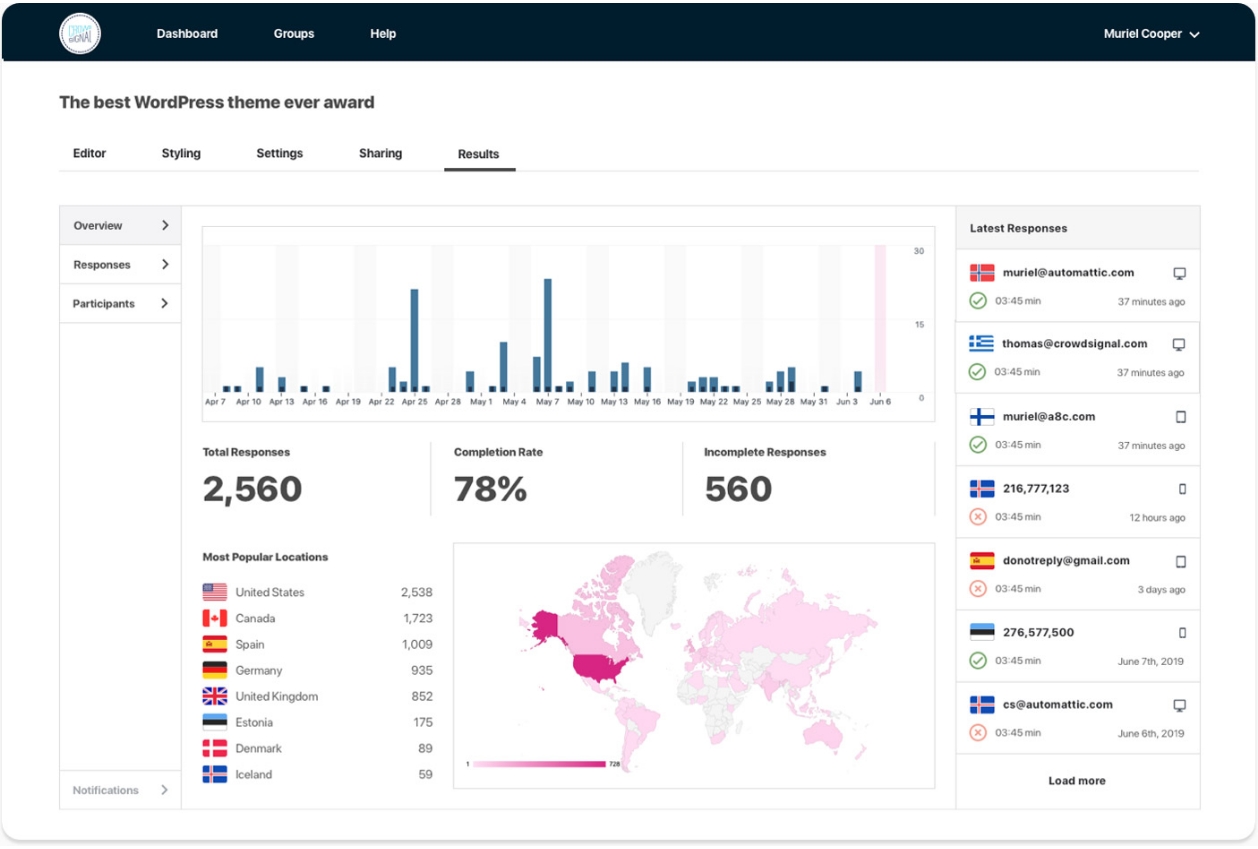 Crowdsignal is relatively unknown to most survey software users. Still, it has the potential to be a good SurveyMonkey alternative due to its simplicity, vast customization options, and shareability.
The tool features a drag-and-drop builder that helps you create polls and surveys in simple steps. You can place your surveys where your customers are: Twitter, Facebook, or WordPress.
In addition to these channels, you also can share your questions via email.
Crowdsignal has the option to create interactive surveys and comes with some great additions like poll restrictions, data filters, multi-language support, etc.
Plus, you can easily export your survey and poll results to Google Sheets and Microsoft Excel, enabling you to gain complete control over your survey data.
What you'll like:
Drag-and-drop form builder that makes it really easy to create and publish surveys, forms, polls, quizzes, etc.

You can customize your survey on your own with CSS and change the look and feel of your surveys to match your brand

Ability to share survey or forms via multiple channels like WordPress, Twitter, Facebook, emails, and business URLs

Real-time survey response analysis with easy-to-interpret, well-represented data sets

Ability to avoid duplicate responses with IP restrictions as an added security measure
What you may not like:
The UI is slightly difficult to navigate

The templates do not transfer over when changing from offline to online on mobile devices
Pricing:
Paid plans start at $15/month.
8. Alchemer – Best for customer & employee feedback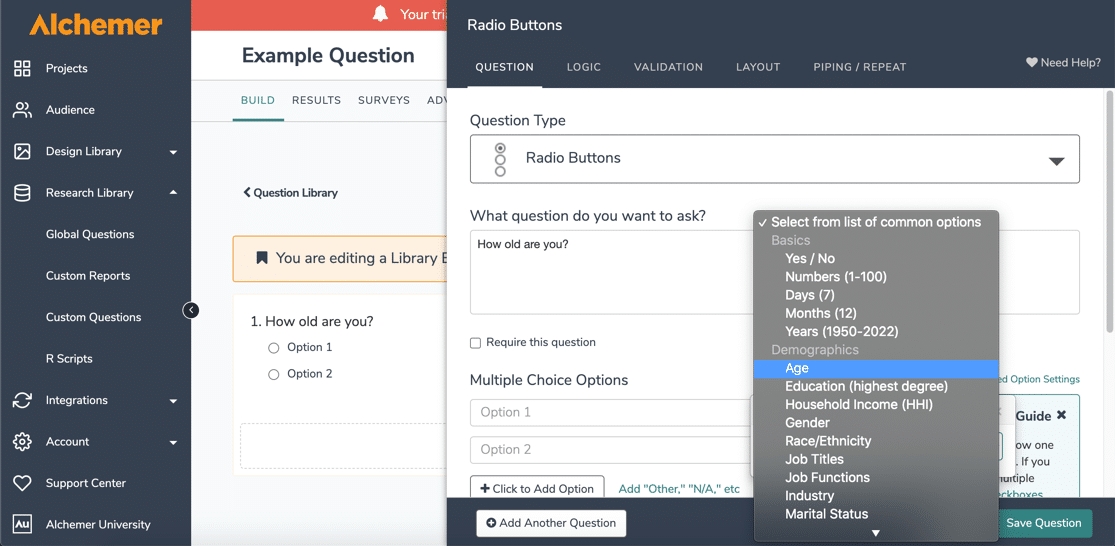 Alchemer Survey, formerly known as SurveyGizmo, is a powerful, user-friendly, and versatile SurveyMonkey alternative that you can use to garner business insights effectively.
The tool is highly customizable and can create forms for simple data collection to complex market research surveys. This flexibility is partly due to features like a huge variety of question types, customization options, logic branching, interactive quizzes and assessments, etc.
Alchemer has no limits on the number of surveys or responses you can collect. Unlike many other survey platforms that charge extra fees for more responses, Alchemer allows as much data collection as you need with no additional costs.
The dozens of pre-built integrations also go a long way in improving the survey experience for users.
What you'll like:
Provides an easy-to-use visual editor to create surveys, polls, and questionnaires in minutes

40+ question types, advanced question branching, and custom scripting to collect insights from customers and employees

Multi-channel deployment options to get a 360-degree view of customer experience

Includes open-text analysis, segmented reports, crosstab, conjoint analysis, and TURF reports

Multiple integration APIs with some of the world's most popular software platforms, like Microsoft Teams, HubSpot, Slack, etc.

Automated and easily filterable reports consisting of tables and charts on survey responses.
What you may not like:
Cluttered tool navigation and UI

Slow data import and merge operations
Pricing:
Starts at $55 per user per month
Watch: How to Choose the Best Survey Software
9. Zoho Survey – Best for versatility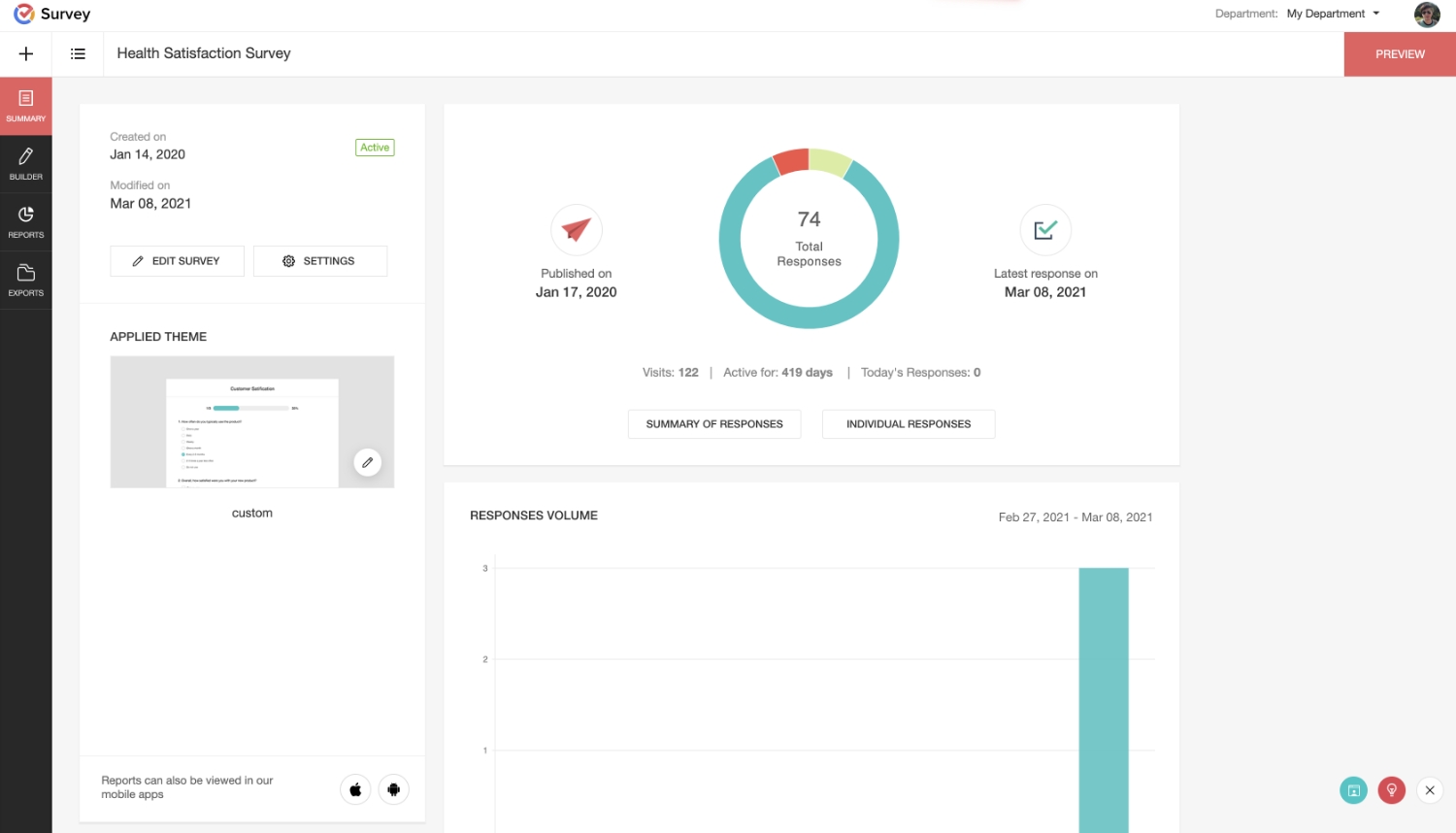 Zoho Survey is a versatile, simple tool that empowers businesses to gather mass insights in a way that's both straightforward and professional.
Zoho Survey offers a wide range of customizable, ready-made survey templates that you can use as they are. Or, you can create your survey forms with any question you deem suited to your objective.
You can add various question types like multiple choice, rating scales, matrices, and open-text responses, and make your surveys more engaging and tailored to your audience by incorporating logic, branching, piping, and scoring.
Whether for gauging customer satisfaction, gathering feedback, conducting research, or managing HR tasks, this platform has got you covered.
As a part of the Zoho suite, you also get a robust collection of over 40 applications to boost productivity and collaboration.
What you'll like:
Ability to create surveys easily with drag and drop, logic, and preview features

200+ templates for various types of surveys that you can edit or create your own

Integrates with Zoho CRM to help you manage and analyze the data you collect from your surveys.

Strong spam protection with CAPTCHA and IP blocking features to save your surveys from spam and bots

Option to translate the surveys into multiple languages, allowing for a wider reach
What you may not like:
Survey themes and layouts lack advanced features

The reporting feature is a bit complicated to use
Pricing:
Paid plans start at $7.23/month
10. Qualtrics XM – Best for improved customer experience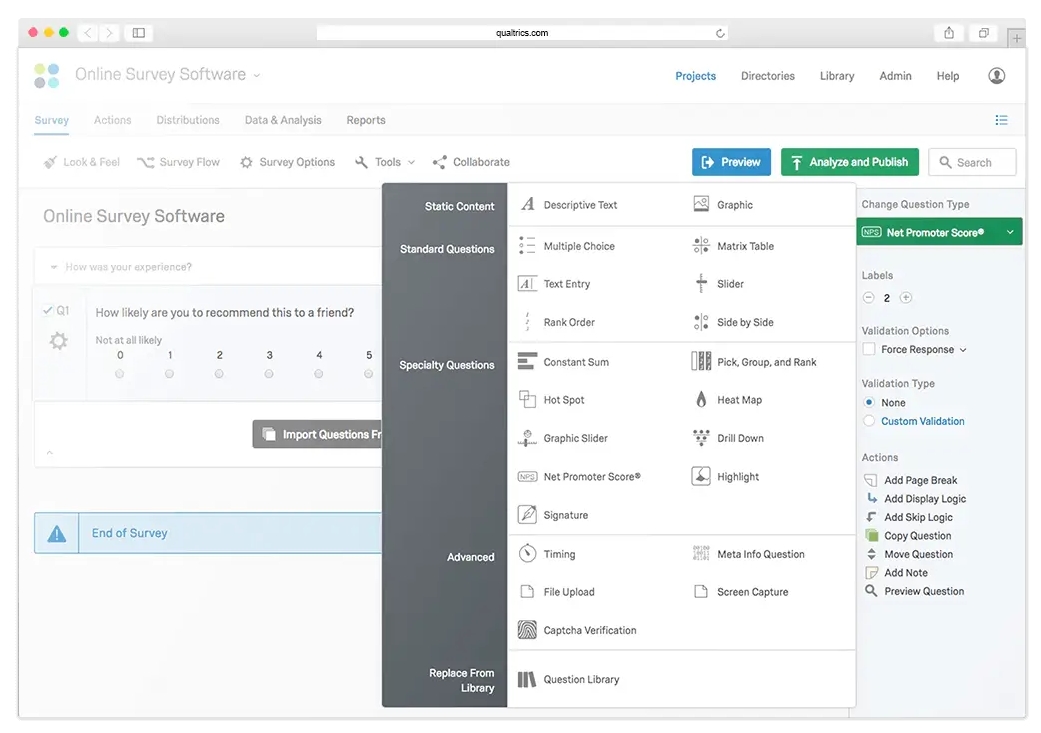 Last but not least, there's Qualtrics. A popular and powerful competitor to SurveyMonkey, Qualtrics has a free plan that supports 500 responses per survey. No credit card required, no time limit on the plan either.
You can have only three active surveys at any given time, but there is no limit on the number of surveys you can create.
In my experience, Qualtrics works best to build surveys to gain insights into customers, employees, brands, products, and market research.
There are 50+ survey templates designed by industry experts, though you can start from scratch as well. These templates include NPS, customer satisfaction surveys (CSAT), in-store and online purchase feedback, and event surveys.
Overall, Qualtrics is versatile, has a wide range of use cases, and is suitable for businesses of all sizes.
What you'll like:
Easy-to-use interface with drag-and-drop functionality and pre-configured surveys

360-degree solution for customer professionals that covers feedback collection, analysis, action planning, and reporting

Text analysis tools that use artificial intelligence and natural language processing to extract insights from open-ended responses

Contact management system to automatically segment, target, and follow up with your respondents

Seamless integrations with popular platforms such as Salesforce, Marketo, Slack, Tableau, and more
What you may not like:
The UI could be more simplified for a better user experience

The software may be difficult to navigate if you are new to it
Pricing:
Starts from $1500/year
What Is the Best SurveyMonkey Alternative?
I know picking the right tool from this list can be tough because they all seem pretty good. However, in the end, you should go for a strong solution that suits your survey needs, who you're surveying, and other important factors.
Here are my top three choices from the list:
Option 1 – ProProfs Survey Maker
:
It's an online tool for creating surveys for any audience or purpose. You can customize your surveys with different questions, templates, and themes. You can also make them match your brand, personalize them with branching logic, and get real-time analytics. It's easy to use, affordable and can grow with your needs.
Option 2 – Qualaroo
:
This survey widget helps you gather feedback from your website visitors, measure your Net Promoter Score (NPS), understand user behavior, and enhance user experience. Qualaroo surveys are short and show up in context, which means you can get more responses and valuable insights without being intrusive. You can even target specific groups of users and trigger surveys based on their actions.
Option 3 – Qualtrics
:
Qualtrics is a popular experience management platform offering robust customization, data analysis, and reporting, making it a powerful tool for decision-making and improving overall experiences. Often employed by large enterprises, academic institutions, and government agencies to gather and act on feedback effectively, this tool can be a good choice if you can afford it. However, as a beginner, the app navigation is probably going to be a bit tricky.
If you ask me, I'd suggest ProProfs Survey Maker. It is simple, easy to use, and offers a host of unique features such as survey filtering, multimedia capabilities, polls & sidebars, survey scheduling, etc., in addition to the regular ones. The software is user-centric and has proven to have worked the best for me personally in gathering responses for any purpose I have ever required.
Frequently Asked Questions
Is there a free alternative to SurveyMonkey?
Yes, there are several complete and partially free alternatives to SurveyMonkey. Some popular options include Google Forms, Qualtrics, Alchemy, etc. These platforms offer basic survey creation and data collection features at minimal cost, making them suitable choices for individuals or organizations on a budget.
What is an alternative to SurveyMonkey?
There are numerous alternatives to SurveyMonkey, depending on your specific needs. Some notable alternatives include ProProfs Survey Maker, Qualaroo, Google Forms, Qualtrics, etc.
Why is Google Forms better than SurveyMonkey?
Google Forms may be preferred over SurveyMonkey for several reasons, such as its no-cost plan, integration, user-friendliness, offline access, etc.
What are the disadvantages of SurveyMonkey?
Some disadvantages of SurveyMonkey include:
Cluttered user interface

: Too many data points are in a single place, making the UI overwhelming for new users.

The Standard Plan has serious limitations

: The standard plan offered by SurveyMonkey is limited to only 1000 responses per month and doesn't offer key features such as survey customization, multilingual surveys, file uploads, data trends, and more.
Customer service needs improvements: Many online users have faced difficulty getting refunds for their investments or canceling their subscriptions.
Do you want a free Survey Software?
We have the #1 Online Survey Maker Software to get actionable user insights.