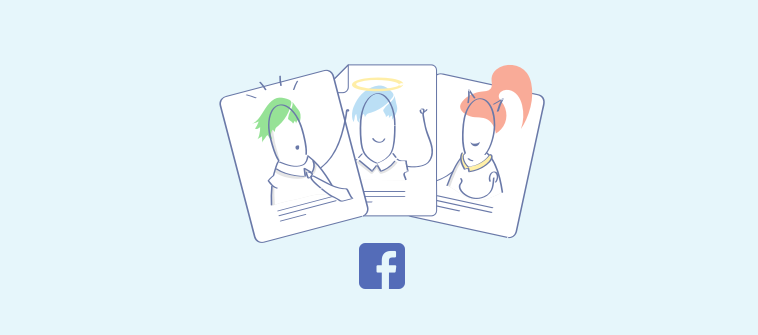 The constant evolution of technology is changing the way we communicate. This has seen new forms of customer support come in. From toll-free numbers to automated chat boxes, these new ways are more accessible and more convenient. Social media is the latest of these ways and is changing the way customer service is provided. Moreover, it has become an obsession for businesses as well as customers.
Top companies are upping their customer service by being readily available on social media and responding to customers' queries promptly. And with over 80% of internet users being active on one or more social platforms, using social media for customer support can help you stay in touch with your customers. Customers are now demanding brands to allow for social customer service. A recent report found that 54% of customers prefer customer service via SMS and social media.
Here are five reasons why customer support should not miss being on social media:
1. Connect with the People You Serve
Today, everyone is on social media, and every platform has a vast audience. The latest stats show that Facebook has more than 2.3 billion active users, followed by Instagram with 1 billion, and Twitter, with over 330 million monthly users. Snapchat also boasts a large number of users, with more than 294 million users.
Considering the number of people on social media, it has great potential for customer service. You need to be there and create your presence.
Being on social media platforms makes it easy for you to connect with the people you serve and provide active customer service. Consumers are tired of waiting around for email replies and want instant responses to their questions and concerns. Social media enables you to respond to their inquiries, comments, and complaints in a timely and more effective way. This helps you to build a good reputation and create a good brand image, which generates more positive and productive engagements.
Unfortunately, many companies are not using social media in the right way. Brands on social media focus more on sending promotional messages instead of responding to their audience. Brands respond to less than half the messages online. What they don't know is that failing to respond to your audience's messages can decrease your customer advocacy by 50% while a reply can increase it by 25%.
Responding to messages online not only addresses the customer you're interacting with but also appeals to potential customers who witness the public exchange, increasing brand awareness.
2. Easy Feedback
Getting feedback from customers can sometimes be challenging. Many companies send out surveys and ask for responses, but most people don't take the time to provide the information being requested. What's even worse is that satisfied customers aren't prompted to take time to give feedback, but unsatisfied customers always do. This makes it hard to determine the real sentiments about your service or product.
However, since being on social media makes it easier for you to connect with your audience, it also serves a straightforward way to get feedback. Isn't feedback all you need to get the best out of your service/product? Customers find it easier to give feedback on social media than responding to online questionnaires or filling out surveys. When a customer is happy with your products or service, it only takes a few seconds to post a review on Facebook or Twitter.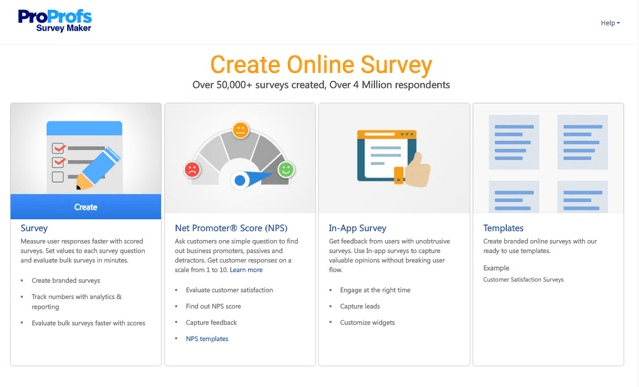 The feedback gives you useful insights on what you're doing right and what your customers want you to improve. This helps you to make the necessary adjustments to improve your customers' satisfaction. Feedback also enables you to learn about the opportunities that you may not otherwise be aware of. You can interact with the people talking about you to create a partnership, develop an opportunity, or any other possibilities.
You can make the best out of social media by creating fun survey forms to know more about your customers' needs. Survey Maker is one of the best tools to create fun surveys and forms to get feedback from your customers. You can easily make simple polls and pop-up surveys that you can share on your social media platforms and get valuable feedback. Additionally, the Survey Maker provides advanced reports and intelligent analytics that can give you useful insights into your audience.
---
Read More: Best Online Survey Tools
---
3. Increased Customer Loyalty
To be heard is what all the customers want, and social media helps you practice that actively. When customers reach out to you, and your company responds, the customers feel closer to your company. And when they see that their voices are being heard, their loyalty will shoot up. They also get a sense of belonging and will recommend the brand to their friends and family.
Research has shown that when customers interact with brands on social, user retention increases significantly. According to a study, 86% of high-value customers are more loyal to the brands that they interact with on social media. The same study found that 46.7% of respondents feel that personalized responses from companies would strengthen their loyalty.
Unfortunately, failing to respond to your customers on social can make you lose customer loyalty. A study by Microsoft states that 56% of people around the world have stopped doing business with a company because of poor customer service while 47% of consumers have chosen to switch to a different brand due to bad customer service within the last year.
On average, happy customers tell nine people about their positive experience with the company compared to other customers. And since most people believe recommendations over advertisements, you would greatly benefit from positive word of mouth. Therefore, take advantage of social media to create a following of loyal customers, and they will help you grow your business.
4. Easier for Crisis Management
People will say anything about your company, whether it be true or false. And today, social media has given customers a platform to express their frustration after a bad experience with a brand, product, or service. Imagine how frustrating it can be if you can't do anything about it. Fortunately, being available on social channels gives you more control over your brand image than just hoping that nobody sees the less-than-good things customers might say about you. You have the opportunity to control the damage by quickly responding to the complaints and addressing issues right away.
When customers air their problems on social channels, it may seem counter-intuitive. However, if handled well, it can turn to a public relations win for your company. By responding to a customer's problem, concern, or complaint quickly, professionally, and caringly, you prove to other customers that you take the issues seriously. This also puts out any potential fires even before they begin. And when other customers see that you tried to resolve the issue to everyone's satisfaction, they will view you as a brand that cares about its customers and not just about sales.
Therefore, whenever an unsatisfied customer posts something negative about your brand, company, or product, do not ignore them or start a war with them. Going blow-for-blow on social channels is a recipe for disaster. Instead, you can apologize and respond to their issues professionally to find an amicable solution. This will not only prevent them and other users from spreading negative things but will also appeal to new customers. You can also share content that portrays your brand in a positive light to help you better control your image.
5. Live up to Your Customers' Expectations
Social media presence empowers your brand to be more human. Practicing active listening and providing immediate solutions, being available when and where your customers need you is all you need to do to live up to your customers' expectations. Haven't you heard? Satisfied customers are the most loyal customers. So, what do customers expect?
Customers know that being active on social channels is a sign of a company's dedication to customer service, accountability, and transparency. Therefore, they expect a brand to be active on social media, engaging customers over different channels. A survey found that customers expect brands to be active on at least 3 social media channels. Facebook is the most preferred, followed by Twitter, Instagram, LinkedIn, and YouTube. However, before choosing your preferred social media channel for customer service, research to find out where most of your customers are connecting with you.
Customers expect a quick response time. They expect you to respond to their comments, issues, and complaints quickly and professionally. Fortunately, using social media for customer support enables you to respond to them quickly and more effectively. Whether it's mention on any channel or a direct message, you're able to respond within minutes.
Unfortunately, not many brands are meeting this aspect of customers' expectations. ReviewTrackers in their study found that 52% of customers expect to hear back from brands within 7 days of giving an online review, particularly one that's negative or critical.1 in 4 is more demanding, expecting a review response within 3 days, while 21% expect brands to have a response time of 24 hours or less. Another study found that 72% of customers who complain through Twitter expect the brand to respond within an hour. When a brand responds promptly, customers tend to buy more from the brand, and they also praise and recommend the brand on social media and to their friends and family.
Conclusion
Social media customer service has become a necessity to build a loyal following, create a winning brand image, and more importantly, be there for your customers. And with the world moving into social settings, social customer service is the future of brand/customer interactions. Whether you're a small company or a big brand, this tactic can be the difference in having an effective social media strategy.
Isn't keeping your customers happy and satisfied your main goal? Now you have five reasons to provide your customers with support on social media. Therefore, if you haven't embraced this invaluable new technology, adopt it today to deliver top-notch customer service and stay ahead of your competitors. Just remember to do it consistently, professionally, and effectively.
Do you want a free Survey Software?
We have the #1 Online Survey Maker Software to get actionable user insights.