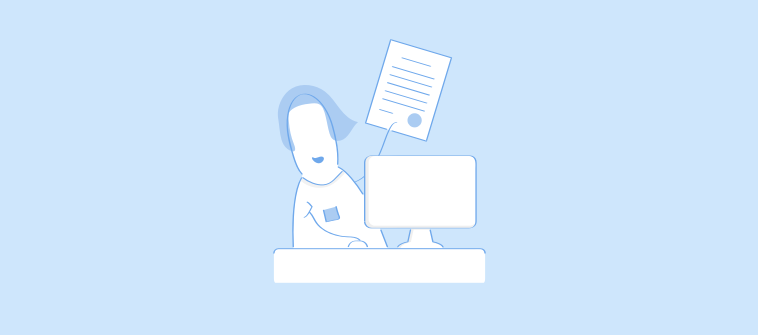 Growth is an ongoing journey. There is no end to improvement.
Feedback is integral to development, whether at a personal or professional level. Constructive feedback from friends or colleagues help you understand where you need to improve and how it will impact your overall performance.
Businesses conduct 360 feedback surveys every year to gauge the performance of their managers and other employees. This is a two-way process where the employees get to know their performance in the organization, and the organization provides constructive feedback for any scope of improvement.
In this blog, we will understand 360 feedback, how to write good 360 feedback questions, examples of 360 feedback questions, etc.
What is 360 Feedback?
360 feedback is an employee evaluation and review process highlighting growth opportunities based on feedback. Also known as the multi-rater feedback process involves several employees working closely with the person for whom the feedback is to be given. This may include managers, direct reporters, peers, subordinates, clients, etc.
Since the entire feedback process involves multiple people, there are fewer chances of bias, and the result is well-rounded. Through this feedback process, organizations push their employees constantly for further improvement. One of the best things about 360-degree feedback is that it helps organizations understand the work ethics, behavior, competencies, etc., of an employee.
Let's understand how the 360 feedback process works.
First, a group of respondents (usually 8-10) anonymously fill out an online feedback form.
These survey questions are based on the competency of the employee. For example, there are questions based on leadership and behavior, including open-ended questions like "What makes Michele a great team lead?"
Questions to be asked are quantifiable and easy to evaluate.
The subject of the feedback is also asked to answer similar questions.
This entire 360-degree feedback process is carried out under the supervision of a coach or a trainer.
At times, the trainer or the coach is an outsider to eliminate any bias in the results. These observable behavioral questions let the organization look deeply into the employee's overall performance. The same is then conveyed to the employees. Having multiple perspectives provides a holistic view of the employee's overall performance.
The output is a detailed competency summary that highlights the KRAs of the employees as well as comments on personal development. It further includes specific, actionable inputs that help the employee move towards organizational and professional developmental goals.
Related Read: Best 360 Feedback Tools to Promote Growth
How to Write Good 360 Feedback Questions – Top 5 Strategies to Follow
Do you know the key to correct responses from the respondents? Well, asking the right questions. Yes, as simple as it may sound, a lot goes into designing and drafting a well-structured 360-degree feedback questionnaire.
The results of 360 feedback questions and answers are best when the approach is qualitative instead of quantitative.
Let's first understand the elements to be included in questions for 360 feedback. These elements increase the effectiveness of the performance survey.
First and foremost, no bias in the questionnaire.
Questions to include in the survey should be personality and performance-based.
Questions should be relevant and specific and should not confuse the respondent.
The questions should highlight the respondent's commitment and contribution to the organization.
Now, let's find out the top 5 strategies for writing questions for 360-degree feedback in detail.
1. Include Suitable Question Types
The answers to the survey depend on the kind of questions asked. Asking one type of question throughout the survey will kill its purpose. Thus, balancing the perfect mix of questions (including both open-ended and closed-ended).
Open-ended questions help you understand the context and gain deep insights into the behavior. The respondents can answer their reasons and other essential aspects. Close-ended questions provide a quick and straightforward way to analyze the data.
Read More: Best Time to Send a Survey
2. Language Should be Simple
It may sound basic, but one should not neglect it. Any heavy technical terms/jargon in the survey will lead to confusion, and the respondent may fail to answer correctly. Simple language also ensures that the meaning is conveyed as expected. Avoid lengthy questions and contextless questions.
3. Right Number of Questions at the Right Time
Avoid overloading your 360 feedback survey with questions. Businesses should send these surveys throughout the year instead of handing them over to employees once a year. Sending these surveys quarterly every year is a good practice. This helps employees understand development opportunities from time to time, and they can take steps for improvement. You can even use certain feedback software to speed up the data process.
4. Easy & Simple Process
You are likely to experience a low response rate if you have created a complicated process. Lengthy surveys will bore the respondents, and they may tend to skip participating. Therefore, a survey should include not more than 50 questions; that is too specific and to the point. The respondent should not feel like goose chasing.
Moreover, the evaluation should also be simple and easy. Complicated evaluations can take too much time to process the data. Delay in the results further disturbs the entire evaluation process. This ultimately defeats the purpose.
5. Relevancy to the Role and Organization
Relevancy is an important aspect of writing 350-degree feedback questionnaires. The questions you want to ask should include all the major pillars of functional and behavioral aspects of the employee in the organization. Overburdening the employee with too many questions that don't fall in their domain may lead to unnecessary confusion.
For example, if you are to ask 360 feedback questions to an account manager, you don't need to include questions related to sales and marketing.
Ensure that the questions to ask for 360 feedback have specific objectives.
Read More: Survey vs Questionnaire: Compare the Difference
360 Feedback Questions to Ask
Businesses use a mix of questions in 360-degree feedback surveys. The answers to these questions are given with the help of a rating scale. Though most of the questions are closed-ended, there are open-ended questions, which let the respondents explain anything they want to emphasize. After answering the questions, a report is generated which highlights the key development areas. These key areas show how much development and improvement an employee requires to achieve the standards.
Read More: How Many Questions to Include in a Survey
Here, we will discuss some 360 feedback sample questions you can ask your employees. These questions are divided into various categories.
1. 360 Feedback Sample Questions to Ask From Managers
These questions are designed to understand the leadership effectiveness and other key aspects of the managers at the workplace. The employees who are directly working with the managers to be surveyed answer these questions.
Imagine Michele Pettson is working as a senior manager at 4Miles company. Here are some 360 feedback questions examples.
Mention some key improvement areas for Michele.
How effective is Michele's leadership at work?
Does she guide you/help you in problematic situations?
Does she practice fair treatment for all employees/
Is she empathetic towards everyone?
Does she motivate you with a vision?
Does she support you with enough resources you need to finish any given task?
Do you feel safe working with her?
Explain some events where she proved her role.
2. 360 Feedback Questions to Understand Communication among Employees
These types of questions highlight the importance of communication and the level of openness among the employees. The outcome of the survey helps the organization bridge any gap.
We will take a hypothetical situation where John Smith is working as a customer support operator at 4Miles. Let's look at some examples of 360-degree feedback questions
How attentive is John toward his tasks/responsibilities?
How effectively does John participate in meetings and discussions?
Does John share his ideas/thoughts with his colleagues?
Does John welcome feedback from others?
How well does John communicate with others in the organization?
How well does John give demonstrations/presentations?
Do you think John communicates with the customers clearly without any hesitation?
Does John understand your directions and work accordingly?
3. 360 Feedback Question for Potential Leaders
These questions are designed to identify future leaders within the employees so that they can be given this responsibility in the future. Here are some questions to ask during 360 feedback.
We will take the example of John Smith.
Do you think John has the potential to make decisions?
How nicely can John perform under pressure?
Does John take responsibility and ownership of his projects?
Can John guide and mentor other employees whenever needed?
Do you think you can trust John in case of any emergency?
Have you ever noticed John showing leadership qualities in any project? Give some examples.
Can John address problems and challenges for other employees?
Does John invest time into learning new skills and developing leadership qualities?
4. 360 Feedback Questions to Measure Motivation and Commitment Level
If you want to see how motivated and committed your employees are toward their roles and responsibilities, you can use these questions. These simple 360 feedback questions will help you understand their level of engagement.
Do you think John is putting his 100% into his work?
Does John motivate other employees at work?
Does John ask for more work voluntarily?
Do you think John is motivated toward his work?
What measures do you take to check John's motivation and commitment toward work?
Has John ever communicated about his motivation toward work and what makes him most motivated?
Does John go above and beyond to finish his work and help others? Narrate any situation.
Is John fully motivated all the time or does his motivation depends on certain elements like time, nature, task, team, etc.?
5. 360 Feedback Questionnaire to Check Problem-Solving Potentials
If you plan to gauge your employees' problem-solving and analytical skills, you can use this questionnaire. It will help you understand their challenges, problem areas, and how to overcome them. You can use these 360 feedback survey questions to ask your employees.
Can John understand and find a solution to a problem?
Can John independently solve and handle a problem/challenge?
How openly does John ask for help in case of a problem that he cannot handle?
How openly does John accept suggestions/feedback over his problem-solving process?
Does John come up with a solution whenever you face any challenge in the team?
Does John take ownership of the solutions to any challenge?
Has John given any solution which effectively solved the problem?
How innovative or creative is John in his problem–solving skills?
6. 360 Feedback Questionnaire to Check Sync Within Employees and Organization
Do your employees believe in the core values and functioning of the organization? This set of good 360 feedback questions will help you understand the level of synchronization between your employees and the organization.
Does John's behavior reflect the organization's ethics?
Does John understand the organization's vision?
Does John know the organization's core values?
Does John show any passion for the organization's vision?
Does John work to align his personal goals with the organization's goals?
Does John put any effort into achieving any goals beyond his KPIs?
Does John believe in the organization's fundamental functionings?
Does John understand the purpose of the organization's goals and ethics?
7. 360 Feedback Questions to Gauge Interpersonal Skills
This set of questions is perfect for situations where you want to look into the interpersonal skills of the employees. These free 360 feedback questions help you understand how nicely they can gel with others in the organization and outside the organization, i.e., clients and stakeholders.
Is John easy to collaborate and work with?
Is John a team player? Tell his team behavior skills.
Does John believe in fostering a culture of inclusion?
Does John go above and beyond to help others in need?
How nicely does John connect with others at work?
Does John discuss things openly with his team members?
Is John empathetic and compassionate towards his team members?
Does John have any conflicts with his teammates? If yes, why and how often?
Read More: 21 Diversity, Equity, and Inclusion Survey Questions
8. 360 Feedback Questions to Check Team Efficiency
Planning to check the efficiency of team members at work? This question set is what you need. These questions help you check how well the team members can utilize the resources to work with minimal disruption.
How efficiently does John work? Give examples of his efficiency at work.
How efficiently does John utilize the organizational resources?
Does John finish his projects on time?
Is John consistently working at a good pace and delivering his project timely?
Is John meeting the expectations of the organization and the role?
Is John able to effectively and efficiently delegate tasks?
Have you noticed any improvement in John's work?
Does John facilitate efficiency within the team?
The job is not done yet. The final stage is the processing and analysis of data that you will collect once the respondents respond to the surveys. Once you get the final result, you should prepare a plan of action for further improvements.
Read More: 15 Best Online Survey Tools and Software (Free+Paid)
In order to minimize the chances of biases in the surveys, you can take the following approach:
Form a review team including 6-7 highly qualified, experienced people from different backgrounds and experiences.
Create a uniform analysis process following a fair strategy
Process the analysis more than once and cross-analyze the data
Common Situations Managers Have to Face
Let's discuss some top 5 common situations managers have to deal with in the case of 360 feedback surveys.
Encouraging team members for reviewing and rating their colleagues
If you are a manager and you have to carry out 360 feedback in your team, chances are some of the employees will show their hesitation. This is a common challenge. Let's understand this.
Michele Pettson has to roll out a 360 feedback survey at the end of Q2. She has prepared everything thoughtfully. But 2 of her team members hesitated to rate John Smith. Both of them had good relations with John.
Michele explained to them how rating John would impact their personal performance as well. She took them in confidence that the survey was an important part of the organization's functioning. By rating their colleagues, she made them believe that they were contributing to the smooth functioning of the organization.
Read Here: How to Ask Sensitive Questions in Surveys
Avoiding sugarcoating in the feedback
Working within an organization and developing good relationships with each other is one thing. So, it's better to follow an anonymous approach in the feedback survey process. This will avoid any sugar coating. Everything will be totally transparent and accurate.
Michele tried to check if the feedback process was transparent or not. She shared the survey with names, which led to a lot of inaccurate data. So, she created anonymous surveys. This way, no one was able to understand whom they were rating and giving feedback. The final results were accurate.
You can adjust the levels of anonymity. It all depends from organization to organization. However, anonymity has a higher chance of more accurate results. Partial anonymity is also a good approach for any contextual outcome.
Read Here: Advantages and Disadvantages of Online Survey
On increasing employee participation
Michele called for a meeting and asked everyone to join. She shared how participating actively in the feedback survey process would positively impact everyone's performance and employee lifecycle. She asked her team members to answer the feedback questions at their convenient time and place.
Avoid imposing the feedback survey as an extra burden or work on the team members. They shouldn't feel forced to do something they have no idea of or are not interested in doing. Thus, first, tell them how active participation is going to help them grow.
On securing leadership commitment
Michele prepared a presentation and showed it during the meeting with her teammates. She explained to them strategic learning, overall professional+personal development, refined employee experience at work, increased employee engagement and retention, etc.
As a manager, share with your employees how they can enhance their performance and productivity. Use various methods to highlight all the aspects.
On preventing bias in responses
What if your survey data contains nearly 40% biased responses? You will conduct the 360 feedback again. This will waste a lot of time and resources. Moreover, it may even disturb the workflow.
Thus, make sure that you keep the questions neutral. Your questions should result in any particular response or any specific situation. Your questions should also not contain any form of bias.
Read More: How to Eliminate Survey Bias to Improve Response Rate
For example, if you have to check team leading skills of any employee, you should not be including questions like,
"Do you think John often fails to lead the team effectively?"
"Is John an incompetent team leader?"
You can replace such questions with
"Rate John's team-leading qualities."
"How nicely has John performed as a team leader?"
Structure 360 Feedback Questions for Overall Performance Assessment
360 feedback surveys have several benefits if done correctly and timely. Human Resources Department and other managers can use the results to evaluate the performance of employees. This way, they can provide constructive feedback using a holistic approach to their employees easily.
The sample 360 feedback questions mentioned above are designed to conduct an efficient and effective review process. This will surely help you develop and design an evaluation plan with detailed insights, not for individual employees but also for the entire organization.
If you are conducting the feedback survey for the first time and are too confused about it, we suggest you use ProProfs Survey. This robust tool comes with 100,000+ survey templates and sample questions for 360 feedback that will help you design an effective feedback survey.
Do you want a free Survey Software?
We have the #1 Online Survey Maker Software to get actionable user insights.