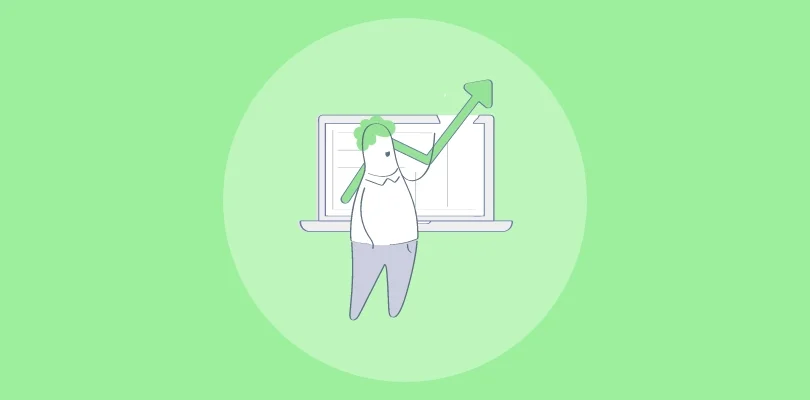 Step into the fascinating world of quantitative research, where numbers reveal extraordinary insights!
By gathering and studying data in a systematic way, quantitative research empowers us to understand our ever-changing world better. It helps understand a problem or an already-formed hypothesis by generating numerical data. The results don't end here, as you can process these numbers to get actionable insights that aid decision-making.
You can use quantitative research to quantify opinions, behaviors, attitudes, and other definitive variables related to the market, customers, competitors, etc. The research is conducted on a larger sample population to draw predictive, average, and pattern-based insights.
Here, we delve into the intricacies of this research methodology, exploring various quantitative methods, their advantages, and real-life examples that showcase their impact and relevance.
Ready to embark on a journey of discovery and knowledge? Let's go!
What Is Quantitative Research?
Quantitative research is a method that uses numbers and statistics to test theories about customer attitudes and behaviors. It helps researchers gather and analyze data systematically to gain valuable insights and draw evidence-based conclusions about customer preferences and trends.
Researchers use online surveys, questionnaires, polls, and quizzes to question a large number of people to obtain measurable and bias-free data.
In technical terms, quantitative research is mainly concerned with discovering facts about social phenomena while assuming a fixed and measurable reality.
Offering numbers and stats-based insights, this research methodology is a crucial part of primary research and helps understand how well an organizational decision is going to work out.
Let's consider an example.
Suppose your qualitative analysis shows that your customers are looking for social media-based customer support. In that case, quantitative analysis will help you see how many of your customers are looking for this support.
If 10% of your customers are looking for such a service, you might or might not consider offering this feature. But, if 40% of your regular customers are seeking support via social media, then it is something you just cannot overlook.
Characteristics of Quantitative Research
Quantitative research clarifies the fuzziness of research data from qualitative research analysis. With numerical insights, you can formulate a better and more profitable business decision.
Hence, quantitative research is more readily contestable, sharpens intelligent discussion, helps you see the rival hypotheses, and dynamically contributes to the research process.
Let us have a quick look at some of its characteristics.
Measurable Variables
The data collection methods in quantitative research are structured and contain items requiring measurable variables, such as age, number of family members, salary range, highest education, etc.
These structured data collection methods comprise polls, surveys, questionnaires, etc., and may have questions like the ones shown in the following image:

As you can see, all the variables are measurable. This ensures that the research is in-depth and provides less erroneous data for reliable, actionable insights.
Sample Size
No matter what data analysis methods for quantitative research are being used, the sample size is kept such that it represents the target market.
As the main aim of the research methodology is to get numerical insights, the sample size should be fairly large. Depending on the survey objective and scope, it might span hundreds of thousands of people.
Normal Population Distribution
To maintain the reliability of a quantitative research methodology, we assume that the population distribution curve is normal.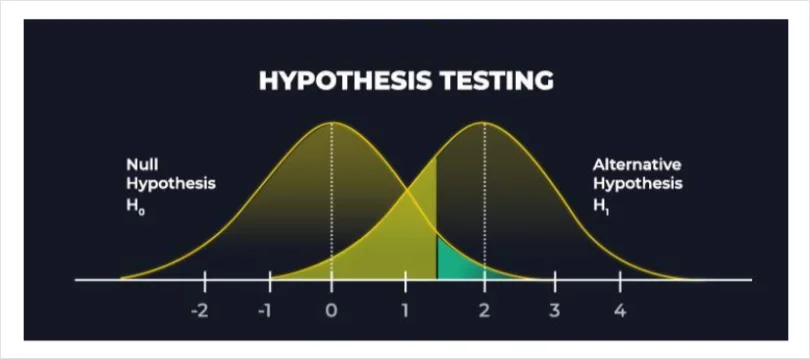 This type of population distribution curve is preferred over a non-normal distribution as the sample size is large, and the characteristics of the sample vary with its size.
This requires adhering to the random sampling principle to avoid the researcher's bias in result interpretation. Any bias can ruin the fairness of the entire process and defeats the purpose of research.
Well-Structured Data Representation
Data analysis in quantitative research produces highly structured results and can form well-defined graphical representations. Some common examples include tables, figures, graphs, etc., that combine large blocks of data.

This way, you can discover hidden data trends, relationships, and differences among various measurable variables. This can help researchers understand the survey data and formulate actionable insights for decision-making.
Predictive Outcomes
Quantitative analysis of data can also be used for estimations and prediction outcomes. You can construct if-then scenarios and analyze the data for the identification of any upcoming trends or events.
However, this requires advanced analytics and involves complex mathematical computations. So, it is mostly done via quantitative research tools that come with advanced analytics capabilities.
8 Best Practices to Conduct Quantitative Research
Here are some best practices to keep in mind while conducting quantitative research:
1. Define Research Objectives
There can be many ways to collect data via quantitative research methods that are chosen as per the research objective and scope. These methods allow you to build your own observations regarding any hypotheses – unknown, entirely new, or unexplained.
You can hypothesize a proof and build a prediction of outcomes supporting the same. You can also create a detailed stepwise plan for data collection, analysis, and testing.
Below, we explore quantitative research methods and discuss some examples to enhance your understanding of them.
2. Keep Your Questions Simple
The surveys are meant to reach people en-masse, and that includes a wide demographic range with recipients from all walks of life. Asking simple questions will ensure that they grasp what's being asked easily.
Read More: Proven Tips to Avoid Leading and Loaded Questions in Your Survey
3. Develop a Solid Research Design
Choose an appropriate research design that aligns with your objectives, whether it's experimental, quasi-experimental, or correlational. You also need to pay attention to the sample size and sampling technique such that it represents the target population accurately.
4. Use Reliable & Valid Instruments
It's crucial to select or develop measurement instruments such as questionnaires, scales, or tests that have been validated and are reliable. Before proceeding with the main study, pilot-test these instruments on a small sample to assess their effectiveness and make any necessary improvements.
5. Ensure Data Quality
Implement data collection protocols to minimize errors and bias during data gathering. Double-check data entries and cleaning procedures to eliminate any inconsistencies or missing values that may affect the accuracy of your results. For instance, you might regularly cross-verify data entries to identify and correct any discrepancies.
6. Employ Appropriate Data Analysis Techniques
Select statistical methods that match the nature of your data and research questions. Whether it's regression analysis, t-tests, ANOVA, or other techniques, using the right approach is important for drawing meaningful conclusions. Utilize software tools like SPSS or R for data analysis to ensure the accuracy and reproducibility of your findings.
7. Interpret Results Objectively
Present your findings in a clear and unbiased manner. Avoid making unwarranted causal claims, especially in correlational studies. Instead, focus on describing the relationships and patterns observed in your data.
8. Address Ethical Considerations
Prioritize ethical considerations throughout your research process. Obtain informed consent from participants, ensuring their voluntary participation and confidentiality of data. Comply with ethical guidelines and gain approval from a governing body if necessary.
Read More: How to Find Survey Participants & Respondents
Types of Quantitative Research Methods
Quantitative research is usually conducted using two methods. They are-
Primary quantitative research methods
Secondary quantitative research methods
1. Primary Methods
Primary quantitative research is the most popular way of conducting market research. The differentiating factor of this method is that the researcher relies on collecting data firsthand instead of relying on data collected from previous research.
There are multiple types of primary quantitative research. They can be distinguished based on three distinctive aspects, which are:
A. Techniques & Types of Studies:
Surveys are the easiest, most common, and one of the most sought-after quantitative research techniques. The main aim of a survey is to widely gather and describe the characteristics of a target population or customers. Surveys are the foremost quantitative method preferred by both small and large organizations.
They help them understand their customers, products, and other brand offerings in a proper manner.
Surveys can be conducted using various methods, such as online polls, web-based surveys, paper questionnaires, phone calls, or face-to-face interviews. Survey research allows organizations to understand customer opinions, preferences, and behavior, making it crucial for market research and decision-making.
You can watch this quick video to learn more about creating surveys.
Surveys are of two types:
Cross-Sectional Surveys Cross-sectional surveys are used to collect data from a sample of the target population at a specific point in time. Researchers evaluate various variables simultaneously to understand the relationships and patterns within the data.
Cross-sectional surveys are popular in retail, small and medium-sized enterprises (SMEs), and healthcare industries, where they assess customer satisfaction, market trends, and product feedback.
Longitudinal Surveys Longitudinal surveys are conducted over an extended period, observing changes in respondent behavior and thought processes.
Researchers gather data from the same sample multiple times, enabling them to study trends and developments over time. These surveys are valuable in fields such as medicine, applied sciences, and market trend analysis.
Surveys can be distributed via various channels. Some of the most popular ones are listed below:
Email: Sending surveys via email is a popular and effective method. People recognize your brand, leading to a higher response rate. With ProProfs Survey Maker's in-mail survey-filling feature, you can easily send out and collect survey responses.
Embed on a website: Boost your response rate by embedding the survey on your website. When visitors are already engaged with your brand, they are more likely to take the survey.
Social media: Take advantage of social media platforms to distribute your survey. People familiar with your brand are likely to respond, increasing your response numbers.
QR codes: QR codes store your survey's URL, and you can print or publish these codes in magazines, signs, business cards, or any object to make it easy for people to access your survey.
SMS survey: Collect a high number of responses quickly with SMS surveys. It's a time-effective way to reach your target audience.
Read More: 24 Different Types of Survey Methods With Examples
2. Correlational Research:
Correlational research aims to establish relationships between two or more variables.
Researchers use statistical analysis to identify patterns and trends in the data, but it does not determine causality between the variables. This method helps understand how changes in one variable may impact another.
Examples of correlational research questions include studying the relationship between stress and depression, fame and money, or classroom activities and student performance.
3. Causal-Comparative Research:
Causal-comparative research, also known as quasi-experimental research, seeks to determine cause-and-effect relationships between variables.
Researchers analyze how an independent variable influences a dependent variable, but they do not manipulate the independent variable. Instead, they observe and compare different groups to draw conclusions.
Causal-comparative research is useful in situations where it's not ethical or feasible to conduct true experiments.
Examples of questions for this type of research include analyzing the effect of training programs on employee performance, studying the influence of customer support on client retention, investigating the impact of supply chain efficiency on cost reduction, etc.
4. Experimental Research:
Experimental research is based on testing theories to validate or disprove them. Researchers conduct experiments and manipulate variables to observe their impact on the outcomes.
This type of research is prevalent in natural and social sciences, and it is a powerful method to establish cause-and-effect relationships. By randomly assigning participants to experimental and control groups, researchers can draw more confident conclusions.
Examples of experimental research include studying the effectiveness of a new drug, the impact of teaching methods on student performance, or the outcomes of a marketing campaign.
B. Data collection methodologies
After defining research objectives, the next significant step in primary quantitative research is data collection. This involves using two main methods: sampling and conducting surveys or polls.
Sampling methods:
In quantitative research, there are two primary sampling methods: Probability and Non-probability sampling.
Probability Sampling
In probability sampling, researchers use the concept of probability to create samples from a population. This method ensures that every individual in the target audience has an equal chance of being selected for the sample.
There are four main types of probability sampling:
Simple random sampling: Here, the elements or participants of a sample are selected randomly, and this technique is used in studies that are conducted over considerably large audiences. It works well for large target populations.
Stratified random sampling: In this method, the entire population is divided into strata or groups, and the sample members get chosen randomly from these strata only. It is always ensured that different segregated strata do not overlap with each other.
Cluster sampling: Here, researchers divide the population into clusters, often based on geography or demographics. Then, random clusters are selected for the sample.
Systematic sampling: In this method, only the starting point of the sample is randomly chosen. All the other participants are chosen using a fixed interval. Researchers calculate this interval by dividing the size of the study population by the target sample size.
Non-probability Sampling
Non-probability sampling is a method where the researcher's knowledge and experience guide the selection of samples. This approach doesn't give all members of the target population an equal chance of being included in the sample.
There are five non-probability sampling models:
Convenience sampling: The elements or participants are chosen on the basis of their nearness to the researcher. The people in close proximity can be studied and analyzed easily and quickly, as there is no other selection criterion involved. Researchers simply choose samples based on what is most convenient for them.
Consecutive sampling: Similar to convenience sampling, researchers select samples one after another over a significant period. They can opt for a single participant or a group of samples to conduct quantitative research in a consecutive manner for a significant period of time. Once this is over, they can conduct the research from the start.
Quota sampling: With quota sampling, researchers use their understanding of target traits and personalities to form groups (strata). They then choose samples from each stratum based on their own judgment.
Snowball sampling: This method is used where the target audiences are difficult to contact and interviewed for data collection. Researchers start with a few participants and then ask them to refer others, creating a snowball effect.
Judgmental sampling: In judgmental sampling, researchers rely solely on their experience and research skills to handpick samples that they believe will be most relevant to the study.
Read More: Data Collection Methods: Definition, Types & Examples
C. Data analysis techniques
To analyze the quantitative data accurately, you'll need to use specific statistical methods such as:
SWOT Analysis: This stands for Strengths, Weaknesses, Opportunities, and Threats analysis. Organizations use SWOT analysis to evaluate their performance internally and externally. It helps develop effective improvement strategies.
Conjoint Analysis: This market research method uncovers how individuals make complex purchasing decisions. It involves considering trade-offs in their daily activities when choosing from a list of product/service options.
Cross-tabulation: A preliminary statistical market analysis method that reveals relationships, patterns, and trends within various research study parameters.
TURF Analysis: Short for Totally Unduplicated Reach and Frequency Analysis, this method helps analyze the reach and frequency of favorable communication sources. It provides insights into the potential of a target market.
By using these statistical techniques and inferential statistics methods like confidence intervals and margin of error, you can draw meaningful insights from your primary quantitative research that you can use in making informed decisions.
II. Secondary Quantitative Research Methods
Secondary quantitative research, also known as desk research, is a valuable method that uses existing data, called secondary data.
Instead of collecting new data, researchers analyze and combine already available information to enhance their research. This approach involves gathering quantitative data from various sources such as the internet, government databases, libraries, and research reports.
Secondary quantitative research plays a crucial role in validating data collected through primary quantitative research. It helps reinforce or challenge existing findings.
Here are five commonly used secondary quantitative research methods:
A. Data Available on the Internet:
The Internet has become a vast repository of data, making it easier for researchers to access a wealth of information. Online databases, websites, and research repositories provide valuable quantitative data for researchers to analyze and validate their primary research findings.
B. Government and Non-Government Sources:
Government agencies and non-government organizations often conduct extensive research and publish reports. These reports cover a wide range of topics, providing researchers with reliable and comprehensive data for quantitative analysis.
C. Public Libraries:
While less commonly used in the digital age, public libraries still hold valuable research reports, historical data, and publications that can contribute to quantitative research.
D. Educational Institutions:
Educational institutions frequently conduct research on various subjects. Their research reports and publications can serve as valuable sources of information for researchers, validating and supporting primary quantitative research outcomes.
E. Commercial Information Sources:
Commercial sources such as local newspapers, journals, magazines, and media outlets often publish relevant data on economic trends, market research, and demographic analyses. Researchers can access this data to supplement their own findings and draw better conclusions.
Advantages of Quantitative Research Methods
Quantitative research data is often standardized and can be easily used to generalize findings for making crucial business decisions and uncover insights to supplement the qualitative research findings.
Here are some core benefits this research methodology offers.
Direct Result Comparison
As the studies can be replicated for different cultural settings and different times, even with different groups of participants, they tend to be extremely useful. Researchers can compare the results of different studies in a statistical manner and arrive at comprehensive conclusions for a broader understanding.
Replication
Researchers can repeat the study by using standardized data collection protocols over well-structured data sets. They can also apply tangible definitions of abstract concepts to arrive at different conclusions for similar research objectives with minor variations.
Large Samples
As the research data comes from large samples, the researchers can process and analyze the data via highly reliable and consistent analysis procedures. They can arrive at well-defined conclusions that can be used to make the primary research more thorough and reliable.
Hypothesis Testing
This research methodology follows standardized and established hypothesis testing procedures. So, you have to be careful while reporting and analyzing your research data, and the overall quality of results gets improved.
Proven Examples of Quantitative Research Methods
Below, we discuss two excellent examples of quantitative research methods that were used by highly distinguished business and consulting organizations. Both examples show how different types of analysis can be performed with qualitative approaches and how the analysis is done once the data is collected.
1. STEP Project Global Consortium / KPMG 2019 Global Family Business survey
This research utilized quantitative methods to identify ways that kept the family businesses sustainably profitable with time.
The study also identified the ways in which the family business behavior changed with demographic changes and had "why" and "how" questions. Their qualitative research methods allowed the KPMG team to dig deeper into the mindsets and perspectives of the business owners and uncover unexpected research avenues as well.
It was a joint effort in which STEP Project Global Consortium collected 26 cases, and KPMG collected 11 cases.
The research reached the stage of data analysis in 2020, and the analysis process spanned over 4 stages.
The results, which were also the reasons why family businesses tend to lose their strength with time, were found to be:
Succession
Family governance
Family business legacy
2. EY Seren Teams Research 2020
This is yet another commendable example of qualitative research where the EY Seren Team digs into the unexplored depths of human behavior and how it affected their brand or service expectations.
The research was done across 200+ sources and involved in-depth virtual interviews with people in their homes, exploring their current needs and wishes. It also involved diary studies across the entire UK customer base to analyze human behavior changes and patterns.
The study also included interviews with professionals and design leaders from a wide range of industries to explore how COVID-19 transformed their industries. Finally, quantitative surveys were conducted to gain insights into the EY community after every 15 days.
The insights and results were:
A culture of fear, daily resilience, and hopes for a better world and a better life – these were the macro trends.
People felt massive digitization to be a resourceful yet demanding aspect as they have to adapt every day.
Some people wished to have a new world with lots of possibilities, and some were looking for a new purpose.
Enhance Your Quantitative Research With Cutting-Edge Software
While no single research methodology can produce 100% reliable results, you can always opt for a hybrid research method by opting for the methods that are most relevant to your objective.
This understanding comes gradually as you learn how to implement the correct combination of qualitative and quantitative research methods for your research projects. For the best results, we recommend investing in smart, efficient, and scalable research tools that come with delightful reporting and advanced analytics to make every research initiative a success.
These software tools, such as ProProfs Survey Maker, come with pre-built survey templates and question libraries and allow you to create a high-converting survey in just a few minutes.
So, choose the best research partner, create the right research plan, and gather insights that drive sustainable growth for your business.
Do you want a free Survey Software?
We have the #1 Online Survey Maker Software to get actionable user insights.