What is the one thing that helps you survive, sustain, and succeed in the long run?
Goes without saying – It is your undying commitment towards customers!
Since customers have the power to make your brand or jeopardize its image, it's crucial for you to continually mold your offerings to their needs and build experiences that surpass their expectations.
This can happen when you know your customers in and out, are aware of their likes and dislikes, and how they feel about your brand.
Customer feedback is an often underestimated tool that can help you analyze your past mistakes, evaluate where you currently stand, and determine what your future moves should be, so your customers get nothing but the best from you.
While the online space offers plenty of techniques to collect customer feedback, you need to adopt the ones that your business really needs.
This blog presents the 15 most effective ways to get feedback and make the most of it.
15 Practical Ways to Obtain Customer Feedback
1. Tap Social Media
Social media is an incredibly powerful and highly effective platform to connect with your customers. With social media's soaring popularity, the number of customers using this platform to stay connected with brands and be up to date with the latest trends is pegged to considerably increase in the future.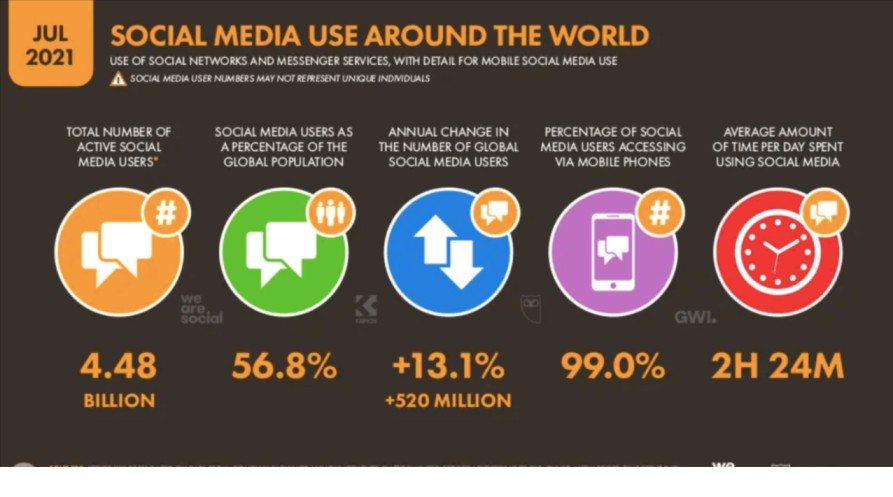 This makes social media a lucrative platform to discover a side of your customers you probably might not have seen before. Free of any bounds, this is one space where customers speak their minds freely, so expect to get genuine feedback that might or might not be in your favor.
Look at brand mentions, respond to customer comments, or send them direct messages to know how they really feel about your products, services, or your brand as a whole.
You can even create surveys and share them on social media platforms like Facebook, Instagram, or Twitter. This will not only bring your brand to the spotlight but will also garner more visibility for your surveys, promising increased participation.
2. Set Up an Online Customer Community
Creating an online community where customers can freely ask questions with fellow customers, discuss pain points, and talk about your brand without the fear of being judged, is a great way to collect customer feedback.
Such communities are easy to implement and give you access to a reservoir of feedback, bringing to light customers who love your brand and those on the verge of becoming disloyal.
You need to keep a constant check on the conversations, respond quickly to comments – both positive and negative, and engage actively in discussions. When a customer is confused by the answers, step in and offer suggestions.
To streamline the data collection process, consider building into your website a survey form to facilitate easy feedback collection.
While online customer communities are great for collecting customer feedback, they also act as critical tools to create strong customer relationships that can stand the test of time.
3. Send Follow-Up Survey Emails
Email surveys are the most common and most effective means of gathering feedback, aren't they?
We all have experienced it – a survey email right after checking out of a hotel, buying a product, or subscribing to a company's services! These emails are sent when the experience is still fresh in customers' minds, and they can pull out honest feedback quickly.
The question that looms large for businesses is how to ask for customer feedback by email, and here's your answer.
If you want to send surveys via email, ensure that you don't do it later than five days. The surveys can include questions related to all aspects of customer experience right from price and shipping to product or service quality, ease of shopping, and much more.
Emails are easy to access and prove immensely useful for collecting customer feedback that's free of biases.
While sharing surveys on emails, remember these golden tips:
Tell customers that you will get back to them in X business days or hours.
Share personalized email surveys inquiring about specific issues.
Turn every email into a golden opportunity to understand customers and win their hearts.
4. Give Incentives for Participation
Let's be honest. Getting customers to fill up a survey is hard. They have to put in thought, effort, and time to fill up a survey, which is why most of the time, surveys go unanswered.
So, how can you convince customers to take out some time to complete surveys?
It's simple. Offer customers some incentives. Rewards have the power to instantly pique customers' interest in surveys and persuade them to give the most honest responses possible. It's a simple 'give and take' approach where you reward customers in return for feedback.
The incentives can be anything from free shipping and product discounts to gift coupons and even an informational ebook. Whatever reward you decide to give, ensure that it provides value to customers and makes them realize how committed you are towards customer service betterment.
5. Interview Customers Frequently
Does asking customers directly for their feedback and opinions work?
The answer is a resounding yes!
Interviews give you the opportunity to directly converse with customers, talk to them at a personal level, and ask questions they can instantly relate to. Here you can be even specific with your survey questions to get maximum responses from customers.
Interviewing has two benefits. First, it gets you all the data you need. Second, it gives you a peek into customers' feelings and opinions that guide their decisions. This helps you understand customers at a deeper level, thus increasing your chances of winning customers with better experiences in the future.
While interviewing customers, remember to kick start the conversation with open-ended questions to make them comfortable and then dive into specific ones as you proceed. Listen patiently, ask questions, and be fully engaged in the process to get the best responses.
6. Post Instagram Stories
Instagram's popularity is increasing exponentially and how.
This aesthetically appealing, highly engaging social media platform is pegged to reach a user base of a mind-boggling 1180.5 Million people by the end of 2023.
Reason enough for you to tap Instagram to get more and more customers to take your surveys!
Source: Sprout Social, Inc
Instagram, indeed, offers a powerful way to achieve user feedback in less time. Share surveys via Instagram stories and instantly expand your pool of respondents. You can even save Instagram stories as Highlights to keep survey responses easily accessible and visible for a longer duration. You can even do a Poll. Quizzes and polls are popular story formats used by several brands on Instagram. It is a built-in feature that allows you to post a picture or video along with your set of poll questions, making your survey more engaging to look at and read.
You can also track who and how many people saw your story, the number of responses received, and share the results back to your story.
Instagram polls are great for talking to your customers, collecting feedback and suggestions, and improving engagement over time.
7. Launch Surveys on Your Website
Nothing can beat the classic website surveys when it comes to collecting customer feedback. As customers navigate through your website, browse through the offerings, and shop, they can use the survey forms to submit feedback right away, give suggestions, or bring a problem to your notice.
There are various kinds of surveys that can be used to get customer feedback, such as sidebar forms, in-app surveys, scored surveys, polls, quizzes, and a lot more. While there are tonnes of questions you can ask on such surveys, it's advisable to keep the number to what's absolutely necessary.
Long surveys tend to drive customers away, and you would not want that to happen, right? Go for short surveys focused on specific issues such as checkout or shopping experience, improvement suggestions, etc.
Modern survey maker tools, such as ProProfs, help you create surveys, customize them, and publish them across all channels your customers prefer, so you don't need to worry on that front.
Read More: How to Embed a Survey on Your Website
8. Show Pop-Up Surveys at the Right Time
If you thought customers would willingly take out time to give feedback, think again!
While checking out a website and finding the product they direly need, they are too busy to focus on filling your surveys. That's why it's important to prompt them at a time when the chances of getting customer feedback are the highest.
Prompting customers with pop-up surveys at the right time and on the right page can significantly up your response rate.
Such well-timed pop-up surveys blend naturally with the overall experience, so customers do not feel they are being forced to do something they hardly have the time for.
Pop-up surveys subtly nudge customers without being intrusive and help you target a specific set of users in the context of where they are on your website and what they are looking for. Customer actions, behavioral patterns, and browser cookies are other essential factors that you can consider while launching pop-up surveys.
For example, you can show such surveys when:
Customers are at the pricing page to get feedback on your product prices
Customers are about to exit your website without buying
Customers are simply browsing through your website to get content improvement suggestions
Qualaroo is one of the best customer feedback software that helps you ask the right questions to your target customers with well-timed surveys. Backed by powerful technology, the software is great for nudging specific website visitors without being too intrusive. Watch this video and see this tool in action.
9. Capture Live Chat Data
Live Chat is a compelling customer feedback method that gives customers a chance to voice their concerns and draw a brand's attention to the problems they are facing.
But many businesses are still confused about how to ask for feedback from customers using live chat?
It's simple. As customers explain their issues to chat operators, they tend to go into all the nitty-gritty. It's a two-way conversation where agents ask more questions to dig more information, and customers are willing to talk it out.
There, you've got your customer feedback!
Such chats are a quick way to get instant feedback with minimal turnaround time as compared to emails and surveys. You can collect live chat data, review it and extract meaningful insights that highlight your product flaws or service inefficiencies.
For example, if a customer talks about a particular topic over and over again, you'd want to take immediate action to solve this problem.
10. Leverage Analytics to Analyze Customers' Actions
Analytics can unfailingly deliver actionable insights that are not easily visible from the surface. It helps you dive deeper into customers' actions and behavior and gain access to useful facts and figures for your product or service improvement.
Surveys, live chat data, self-service knowledge base, or help desk ticketing – regardless of the tools you have adopted to collect feedback from customers, analytics can work as an add-on, revealing insights you never knew before.
For example, if customers actively use your online help center to solve issues, analytics can help you find out:
the topics customers search the most
bounce rate on specific pages
most viewed pages
Such insights help you understand customers better, find flaws in your offerings, and take corrective measures on time.
This video shows how to integrate your knowledge base with Google Analytics and gain meaningful insights into customer activities.
Analytics can also be used intelligently in surveys to get real-time data on:
Who took your survey and how they responded to the questions
The total number of responses received
The time when people filled your survey, and much more.
Turn these powerful insights into meaningful actions and let your customers know that you care!
11. Measure Customer Satisfaction With NPS
Lengthy surveys and complicated questions are the common traits of customer surveys. A big reason why customers bailout of such surveys is that they are too time-consuming.
Net Promoter Score Survey or NPS, as it is popularly known, is just the opposite. It is a single-question survey that is a breeze to fill – no headache or burden! It helps you keep your fingers on the pulse of how satisfied customers are with the experience and how loyal they are towards your brand.
Since such surveys use a single question, such as – how likely are you to recommend our products to others, How likely are you to recommend our brand to your friends, etc., they are easy to record and review.
The survey comes with a rating scale of 0 to 10, moving from not likely to extremely likely as the responses. 0 to 6 is the range showing your detractors, i.e., people who are completely unhappy with your brand, 7 and 8 points to passives – customers who are neither satisfied nor dissatisfied, and those who give a score of 9 and 10 are your loyal promoters.
Short and quick, NPS surveys improve your chances of getting thoughtful feedback from customers.
If you are thinking of where to start with NPS, this video tells you how.
Read More: What Is a Good Net Promoter Score
12. Share Surveys Via SMS
SMS is a highly effective yet often underutilized tool to survey customers. The fact is it is super quick and unbelievably easy, ensuring a win-win for you as well as your customers. By sharing text surveys immediately after a customer has engaged with your brand, you stand a better chance to collect customer feedback. With SMS surveys, you get access to real-time feedback, helping you respond immediately and solve customer problems on time.
Interestingly, text messages have a significantly higher open rate than emails, which speaks volumes about why SMS surveys are one of the best customer feedback methods. It's not that emails don't work. It's just that text surveys are short and sweet, exactly how customers want them to be.
13. Listen to Recorded Sales Calls
The sales team is at the center of winning you more and more customers every year. Ever wondered if the sales department can be a reliable source of customer feedback?
Yes, you heard that right.
The process of sales involves long conversations with potential customers, learning about their problems, and showing how your brand is equipped to them.
These conversations can offer you a treasure trove of valuable information about what people think of your offerings and, by that extension, about your brand. Since they are not your customers yet, they have a no-strings-attached relationship with your brand. This means they are the best source of getting direct feedback with no biases at all.
This feedback can help you overcome multiple product problems and modify your products to fit customer requirements.
14. Add Feedback Forms to Your Website
The major issues customers face come to the limelight because they talk about them either directly with your support team or through the survey responses. But what about minor issues that customers keep ignoring until one fine day when frustration forces them to switch for good.
These are the problems that customers don't bother talking about, mainly because they seem less serious. When encountered frequently, such issues can be the reason your customers leave.
Are you wondering how to collect customer feedback for even the slightest of issues customers face?
Adding feedback forms to your website is the solution!
You can add a feedback form at the bottom of every page requesting customers for feedback to make the page's content more aligned with their needs. This isn't a full-fledged survey. It's just a single question where customers can type in their suggestions and bring frequently-encountered problems to your notice.
A clear benefit of feedback forms is that it allows customers to report an issue right when they face it so you can work on resolving it right away.
15. Take Feedback Post-Purchase
Customers want maximum convenience and absolutely no distractions while navigating through your website and adding items to their cart. A survey at this time can mean losing a potential sale.
This can be avoided by asking for feedback when customers are done purchasing. At this time, they are better positioned to tell you how the process went and what you could do to make it even better. In fact, after the purchase, customers will be all the more interested in describing their experience in detail and pinpointing areas that need improvement.
A post-purchase survey feels less interfering and more welcoming, as customers can vent out all they have to say without making any extra effort. While rolling out these surveys, remember to:
Time them right to increase your chances of a response
Keep them short and sweet. Do not overwhelm customers with lots of questions
Feel free to ask a couple of open-ended questions and give customers the space to provide feedback in detail
Ask for Feedback & Act With Confidence
Do you want to know how that new product you recently launched doing? Are you curious to learn about what experience customers receive while shopping from your website?
Have questions like these and figuring out what the answers can be?
Stop wasting time thinking about the problems. Why not get the feedback straight from the horse's mouth! Ask your customers, and you will be amazed to get all that you need right at your fingertips.
While there are several ways to collect feedback, go for the ones that suit your business type and customer base. You can leverage social media, share Instagram stories, roll out NPS and pop-up surveys, use live chat data or share post-purchase surveys – anything that you feel will get you the maximum and honest results.
Remember that every feedback is a golden opportunity to build better experiences for your customers – today and tomorrow!
Do you want a free Survey Software?
We have the #1 Online Survey Maker Software to get actionable user insights.