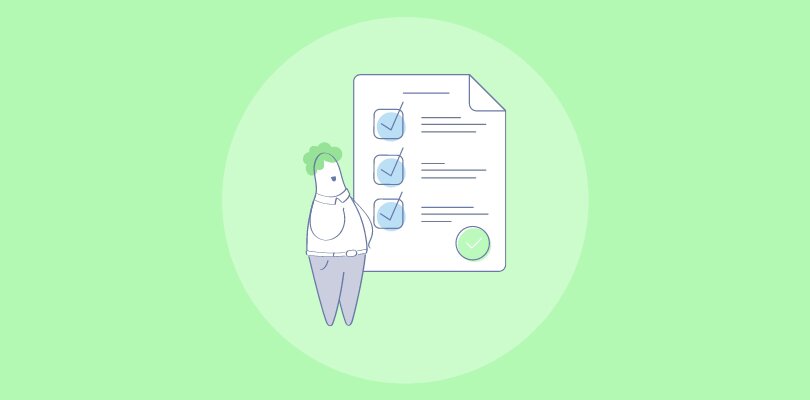 It's painful to see talented people leave the company. But smart employers use this opportunity to gather honest feedback from exiting employees about the workplace environment and strengths with employee exit surveys.
Exit surveys are a great tool to open conversations and track employee attrition. You can assess why a current employee has decided to quit the job and use this data to tackle future attrition.
The challenge is streamlining the process.
What are the right questions to include in the exit survey
How to make sense of the data?
What to do once you have the insights?
In this blog post, we have added 20+ employee exit survey questions to make your surveys effective and insightful. We will also explore how to make the most out of your employee surveys to retain top talent and improve company culture.
Let's dive in!
What's an Employee Exit Survey?
An employee exit survey is a questionnaire designed to collect information and suggestions from employees who have put down their papers and decided to leave the organization.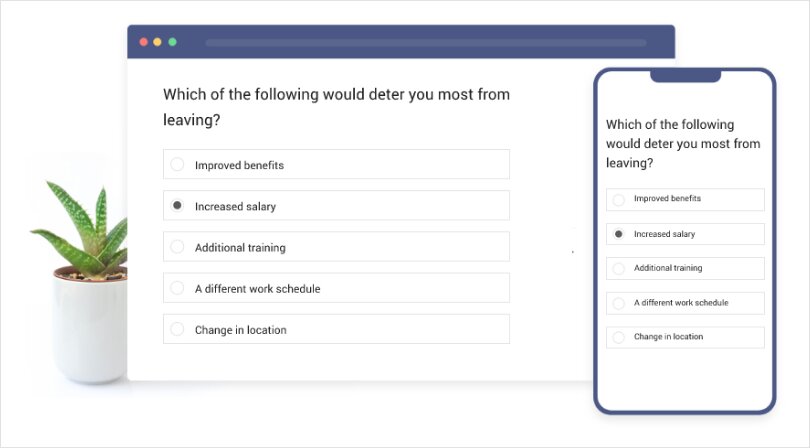 An exit survey is a powerful tool to collect honest feedback from leaving employees and find the areas of improvement to mitigate future attrition.
Causes of Employee Attrition
Employees can decide to leave a job for various reasons; both wanted and unwanted, such as:
Poor management
Improper policies
Job dissatisfaction
Not feeling valued or appreciated
Poor morale
In search of better pay
Toxic work environment
Lack of opportunities
What Is the Purpose of an Employee Exit Survey?
Whatever the reason may be, employee attrition is a harsh reality. No one wants to see talented employees leave the company.
But the reality is you cannot stop it.
The best strategy is to find the reasons for unwanted employee exit and try to plug those leaks. That's where employee exit survey questions come in handy.
The survey aims to collect nuanced insights from employees about their company experience and explore why they decided to leave.
These surveys ask questions about:
Work culture
Overall experience with the company
Reasons for leaving
Management
Policies
Employee's future
4 Key Elements of a Good Employee Exit Survey
There are exit surveys, and then there are EXIT SURVEYS. We are talking about the latter. Here are a few aspects of an effective employee attrition survey:
1. Targeted Questions
Specific answers require targeted questions. Since different exit surveys extract different feedback types, you must tailor the survey accordingly.
Do you want feedback about the employee's manager?
Are you looking to collect insights on work-life culture?
Do you want to gauge employee satisfaction?
Pick a goal for your survey to mix and match different question types and collect a wide range of data sets.
2. Gathers Quantitative & Qualitative Measures
A good exit survey collects quantitative and qualitative insights from the employee. For example, you can add an ESAT as the first question, followed by an open-ended question. Then, add questions about work culture and team experience.
3. Thank the Employee for Their Contribution
Before asking for feedback, thank the employee for contributing to the company's progress. Add a simple thank you page to the survey to encourage employees to provide honest feedback.
4. Automated Trigger/Notification Settings
You can always send the exit survey manually. But depending on the size of your organization, manual tracking may lead to miscommunication and mismanagement. An effective employee exit feedback strategy requires setting up an automated workflow to survey leaving employees.
You can set triggers to deploy the survey when an employee fills out the resignation form or exit formalities. Or, you can schedule reminders for the HR team to send the survey to the employee at an appropriate time during their relieving and follow-up to discuss the feedback.
20+ Best Employee Exit Survey Questions to Ask
Let's get to the good part now and look at some of the best employee exit survey questions.
We recommend using eNPS or ESAT as the first question in your exit survey to get a quantifiable experience score. You can add other follow-up questions to explore more about their experience.
How likely are you to recommend our company to others for potential employment opportunities?
What's the reason for your answer?
What made you look for a new job?
What's the reason for leaving this job?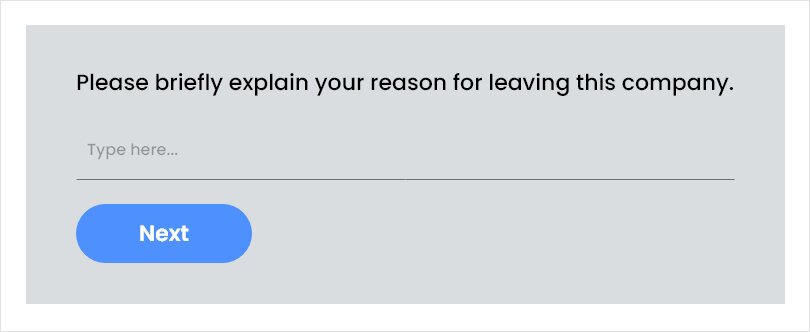 Is there anything we could do to retain you?
Have you ever experienced any discrimination while working for the company?
In your opinion, were you given proper training for the job position?
Were you provided with the proper resources and tools to handle the job responsibilities?
What are the aspects of your job that you enjoy the most?
What did you enjoy the least about the job position?
How would you describe your overall experience with our organization?
How would you describe the company's culture?
Do you feel the company policies are employee-centric? If not, how can we improve to make them better?
How would you describe the organization's work culture?
Did you face any issues with your coworkers and team members?
Did you get along with your manager?
Were you given proper training to perform well in your role? If not, how can you make it better?
How was your overall experience working for this company?
How do you feel about the performance review process?
Is there anything else you'd like to add?
Overall, how do you feel about the company culture and work environment?
Please describe your work/life balance during your time with the organization.
Why Are Employee Exit Surveys Important?
If people are leaving your team, collecting insights on their decision is a good idea. It helps to track the internal workings of the team and employee satisfaction. Here are a few more reasons why you need to conduct exit surveys in your organization:
1. Map Work Environment
Employee attrition surveys are a great medium to collect insights into the work environment and culture. You can ask simple questions such as: "Did you feel the company's culture aligned with your personal values?", Were you comfortable sharing your ideas with your team?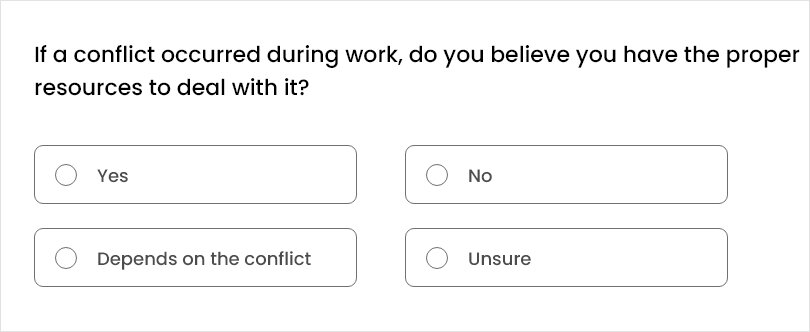 It can highlight the areas of improvement and uncover issues that prevent employees from staying longer with the company.

Whether it's a new member or a veteran employee, surveying peopling who are leaving gives you a chance to speak with those who have well-formed opinions about your company.
For example, if a person decides to leave within 3-6 months, it can be due to company policies, a toxic work environment, or an unoptimized onboarding process.
2. Collect Employee Experience Data
When people spend one-third of their day with your company for 5-6 days a week, their experience matters. Positive experiences can motivate employees to work harder and stay with you longer. On the other hand, bad experiences can lead to incompetent behavior and lower productivity.
So, asking about their overall experience from an exiting employee makes sense.
With targeted employee exit survey questions such as: "How was your overall experience with our company?, "Were you satisfied with the team and leadership?", and "Did you feel your concerns and feedback were taken seriously by management?", you can gauge the effectiveness of the leadership and management.
3. Understand the Reasons for Leaving
Finding the right people for any position is a painstaking effort. But it's more painful to watch them leave. It means you are losing a talented employee, and the hiring process needs to start again, adding to the company's cost and effort.
That's where employee exit survey questions can come in handy. They can provide two types of insights:
Can something be done to retain the employee?
What measures can you take to stop the next hire from doing the same?
You can explore the reasons for leaving and table an offer to retain the employee. But the feedback data also serve as valuable information to map employees' motivations and concerns.
You can use it to fix the issues that prompt people to leave and build a loyal workforce.
4. Identify the Company's Ambassadors
There is more to collecting feedback from leaving employees than just mapping their experience. You can identify people who can become your ambassadors.
People read the company's reviews before joining. It helps to get an overview of the workings and culture of the company.
With employee exit surveys, you can track detractors and promoters for your organization. If an employee provides positive feedback, you can ask them to rate the company on review sites like Glassdoor.
Favorable ratings from ex-employees can help attract new talent and build a strong workforce.
5 Tips to Get the Most out of Your Employee Exit Surveys
1. Collate Feedback Data From Different Sources
To understand the difference between wanted and unwanted employee attrition, it's necessary to look at data points other than the employee exit survey feedback.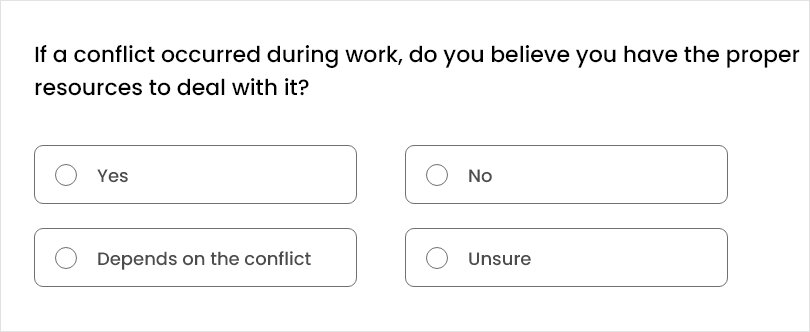 For example, you can go through the last 360-degree feedback report of the leaving employee and cross-reference it with the responses on the exit survey to make sense of their decision.

What's more, it can help to understand the team-level work environment. For this, dig into the employee satisfaction survey data, 360-degree feedback, and employee exit survey to spot any issues within the team's leadership and dynamics.
2. Keep the Survey Short & Simple
You may want to ask hundreds of questions to ask the employee leaving the organization, especially if they are an essential resource. But remember, the aim of the employee exit survey is:
To gauge the overall experience.
Find out the reason why they are leaving.
Ask for any suggestions and opinions on improving the work environment.
So, design the employee exit survey questions around these goals. As discussed earlier, combining closed-ended with open-ended questions is an excellent practice for getting qualitative and quantitative insights from the employee without overwhelming them.
Ask about their overall experience with the company, what they enjoyed about working there, reasons for leaving, and what they feel should have improved.
If you still have more questions, schedule a 1-on-1 meeting with the employee to gather more insights.
3. Assure That the Feedback Is Confidential
If the person feels the feedback would be tracked back to them, they might hesitate to provide honest feedback about their team members and managers.
We know employee exit surveys cannot be anonymous, but you can assure the employee that the feedback remains confidential.
For example, tools like ProProfs Survey Maker provides complete access to the set user access and roles within the tool. It helps to create data silos within the organization so only the relevant people access the employee exit survey feedback.
4. Communicate the Results
The entire point of gathering feedback from leaving employees is to identify the areas of improvement and gauge the work environment among different departments and teams.
So, once the survey is completed, dissect the feedback and communicate the results to respective teams and management. It will help to address employees' concerns and make necessary improvements in the office.
But there is one more aspect of working on the employee's feedback. Often team members are aware of why an employee is leaving. So, if you address their raised concerns, it shows your commitment to creating a positive and productive workplace.
This way, you can reduce the risk of other employees leaving for the same reasons.
5. Track Employee Exit Feedback Over Time
Along with regular employee surveys, you can use the data from exit questionnaires for employees to compare the feedback over time.
It has a two-pronged effect:
It helps to identify the patterns in the reasons why employees leave.
You can track whether the changes to combat employee attrition are working.
Here's how:
Look for recurring reasons for employees leaving the organization.
Collate this data with the ESAT surveys to spot any patterns across teams.
For example, if an employee has completed the exit survey, you can compare the data with the last employee who left the same team.
It will help to highlight the common concerns employees have over time. And if you already have measures to deal with the stated issues, you can clearly see whether they are being implemented.
Leverage Employee Exit Surveys to Build a Better WorkPlace
Employee leaving your organization is not an ideal situation. But you can leverage it to make it better for the other employees. These employees have nothing to lose and are a treasure trove for gathering honest experience feedback.
So, start by finding a top Survey tool like ProProfs Survey Maker to create an employee feedback loop. Pick the pre-built professional employee exit survey template, tailor the questions, and customize it to your needs.
Send the survey to the particular employee and gather their feedback. Now, examine this employee's recent 360-degree report and ESAT rating and schedule a meeting to discuss the same. Take the concerns to the management and leadership to find ways to retain them.
Next, collate the data from other employee exit surveys to pinpoint issues within the company and make changes to build a better work environment and culture for the employees.
Do you want a free Survey Software?
We have the #1 Online Survey Maker Software to get actionable user insights.