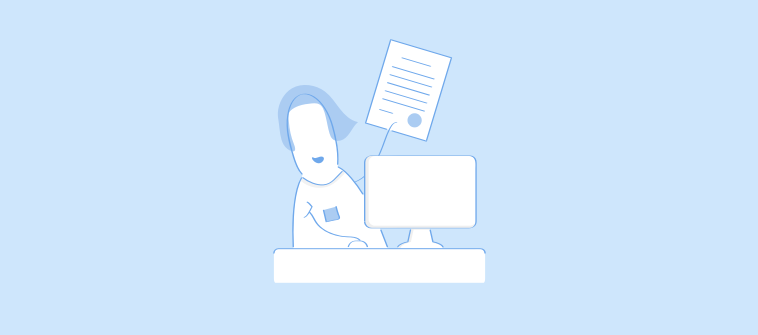 As the essential building blocks of any business, it's important to keep your employees happy to keep them loyal. One of the best ways to go on about ensuring peak satisfaction in your workers is to choose an effective, beneficial, and appealing employee benefits policy. But how do employee benefits survey questions play into this scenario?
Well, employee benefits surveys make it much easier for businesses to gauge whether the policies they are investing in are worthwhile to the employees. Without a clear understanding of what your employees need or desire, any benefit plan formulated may end up wasting your resources needlessly.
This blog explores the importance, types, and examples of employee benefits surveys in detail. Stick around to learn more!
What Are Employee Benefits Surveys?
Employee benefits surveys usually consist of a set of questions formulated to gather information on the quality and efficiency of the company-provided benefits.
The questionnaire measures their usefulness, whether they are at par with other companies' benefits if the employees would like any additional benefits to be included in the existing policies, etc.
The surveys are usually conducted annually and can be about PTO, insurance, leave policies, retirement plans, stock options, free meals, and more.
Importance of Employee Benefits Surveys
Employee benefits surveys can offer you accurate and in-depth insights into what your employees want to be covered in their benefit plans. This ensures that the company's money is spent on policies that align with employee requirements and is not wasted on useless endeavors.
Aside from the apparent positive impact, employee benefits survey also help HRs and employers chalk out a well-informed benefits program that helps attract, retain, and engage employees in the long term.
What Should You Ask in Employee Benefits Surveys?
After having known the importance of benefits surveys, the next significant step is to know what to ask in your questionnaire. Having a clear goal regarding the information you seek to gain from your workers is important. It allows you to frame questions such that they elicit the desired responses from your employees and clarify the scenario for you.
You may think about the survey format that suits you the best before creating your survey. Open-ended questions work best if you wish to gain a broader perspective, while rating scales, eNPS, multiple choice questions, etc., are suited for a more quantified assessment.
Along with the survey types, there are some topics that you may want to touch base with to ensure all the important bits are covered. For example, you may talk about –
General Benefits – Asking about the benefits policies, in general, can help you gauge your employees' overall satisfaction levels with them. These can also allow you to determine if the policies need to be changed or updated to keep up with the changing employee demographic in your company.
Healthcare Policies – If your company provides a health insurance program, it would be prudent to follow up from time to time to know whether your employees have signed up for it, if it is satisfactory enough, or if they are confident about whether the policy will of any use to them.
Retirement & Savings – Many employees look for organizations that can offer them a solid base for their futures. A retirement plan can be one of the most lucrative options you can offer to attract new talents or retain them. A survey is a great way to determine if your current plans are at par with their expectations. If you don't have a pension plan in place yet, it can help you know if your employees want one.
Fitness & Gym Subscriptions – The current lifestyle has made workout regimes rather necessary for everyone. For office-goers who often have to adopt practices that are detrimental to their health, talking about a free/affordable gym subscription can be an amazing perk.
Training & Professional Growth – Learning opportunities are often the key drivers of employee engagement. Offering active training sessions or reimbursements can empower your employees to perform well in their roles and beyond.
Parental Leaves – Offering new parents adequate time and financial support to care for their infants is a non-negotiable requirement. Include questions on this topic to know whether the current parental policies are satisfactory to your employees.
Childcare – Employees must be able to work without the added pressure of potentially neglecting their duties or harm befalling their family members. Childcare is often the major cause of stress for parents. Offering a suitable childcare policy can ease off these worries and lead to better engagement in the workplace.
Top 15 Employee Benefits Survey Questions
Given below are some employee benefits survey questions for various purposes you might consider asking in your next survey.
Measuring the Overall Satisfaction Level
Are you satisfied with the company's employee benefits program? (yes/no)
Does the company's benefits policies impact your decision to work here in any way? (short answer)
Are there any benefits that you would like to see included in the policies? (short answer)
Work-Life Balance
Do you think you have a healthy work-life balance? (yes/no)
What steps could the management take for more effective stress management? (short answer)
Do you have ample time to pursue your interests outside of work comfortably? (yes/no)
Healthcare
Is the company's health insurance accessible to you? (yes/no)
Are you satisfied with the extent of insurance provided in the program?
On a scale of 1-5, rate how straightforward the process has been for you.
Retirement Plans
Is the company's contribution to retirement funds sufficient for you? (yes/no)
Do you agree with this statement: "I am satisfied with my company's employee retirement plan." (yes/no)
Do you have a clear understanding of how your retirement plan works and how to access it? (yes/no)
Parental Leaves
On a scale of 1-5, how supported do you feel in your role while working as a new parent?
Are you satisfied with the company's parental leave policy? (yes/no)
Does the parental leave plan suit your requirements well? (yes/no)
Advantages of Employee Benefits Surveys
Surveying your employees to know what they think about your policies is important in more ways than one. A happy workforce makes for a productive, happy company. While this is obvious, here are all the ways employee benefits surveys are crucial to your company's growth:
1. Helps You Identify Your Employees' Needs Better
The effort to know what your team members need is a huge step in showing you care. Once your employee's pain points are taken care of, widespread downstream benefits, such as better engagement, increased retention, better productivity, and work satisfaction, occur automatically.
2. Prevents Misplaced Investments
When you understand what your employees really need, you can streamline your resources to cater to those needs more effectively. Forget free pizzas, ping pong tables, or quarterly basketball matches; figure out what can benefit your employees more solidly in the long run.
An employee benefits survey helps you align your interests with your employees' interests, and when that happens, the positive outcomes you can reap are infinite.
3. Increases Employee Retention Rates
Employee turnover costs a company more than just money. It robs organizations of positive reputations, talent, harmony in the workplace, and much more. If employees are happy with the perks the company offers, they're likely to be more satisfied at their job and have fewer chances of looking around for better opportunities.
4. Alleviates Employee Pressure/Pain Points
Sometimes, employees display uncharacteristic dips in productivity or attendance. While some instances may be due to disruptions in their normal lives, this can also point to an underlying dissatisfaction with the company policies. A survey can help you accurately pinpoint the pressure points and redirect your efforts, especially in areas where personal and professional lives intersect.
5. Entice Better Employees
Offering a good employee benefits package can make your organization more appealing to potential hires. In turn, you get better talents to work for you. A lucrative employee benefits plan can make you stand apart even more, as not all companies offer good benefits or any benefits at all.
Use the Employee Benefits Survey Questions to Promote Workplace Satisfaction
Employee benefits survey questions are an essential part of knowing whether your employee policies are useful or a waste of resources. While most of the survey questions are guided by what you currently offer, they can open the doors for honest suggestions and recommendations from your employees.
This promotes trust and satisfaction and allows you to see where you need to update your packages to accommodate diverse needs.
After all, in a venture entirely intended for your employees, who better to tell you about its effectiveness than your employees themselves? Your workers know what they need to excel at their jobs, but it's your job to ask the right questions the right way.
Want to create an employee benefits survey? Try ProProfs Survey Maker to access customized survey templates and gauge the accuracy of your policies on a real-time basis.
Do you want a free Survey Software?
We have the #1 Online Survey Maker Software to get actionable user insights.