The Net Promoter Score is an industry-wide standardized measure of customer loyalty. First introduced in 2004 by Friedrich Reichheld, Bain & Company, and Satmetrix, it has been widely accepted by all industries over the past decade.
The Net Promoter Score is a simple-to-use tool that evaluates customer loyalty by asking them a single question, "how likely are you to recommend our product/service to a friend or colleague?" Customers answer this question on a scale of 0-10. Based on their responses to this question, the survey takers are categorized into 3 broad categories:
Promoters
These are the customers who are satisfied with your service and are extremely loyal to you. They rate you as 9-10.
Detractors
This group comprises dissatisfied and unhappy customers. Their rating ranges from 0-6.
Passives
This is the lukewarm group of customers. They are neither loyal nor detracting; they're passive and so their responses are not taken into consideration when calculating the final NPS score. They rate you at 7 or 8 on the NPS scale.
The final NPS score is calculated on the basis of these three categories –
NPS = % Promoters – % Detractors
NPS survey scores can range from -100 to +100, depending on the number of promoters and detractors. Ideally, an NPS score of above 20 is considered good as it means you have crossed the threshold of stakeholder satisfaction.
---
Must Read: How to Calculate Net Promoter Score
---
How to Create a NPS Survey
ProProfs Survey Maker provides you with an easy-to-use NPS software to create your surveys. Using a Net Promoter Score survey software, you can create and send NPS surveys to your target customers. As NPS surveys primarily involve only a single question, they have a higher response rate and are a fairly accurate predictor of customer behavior.
To create your NPS survey, start by choosing "Create an NPS survey" on our site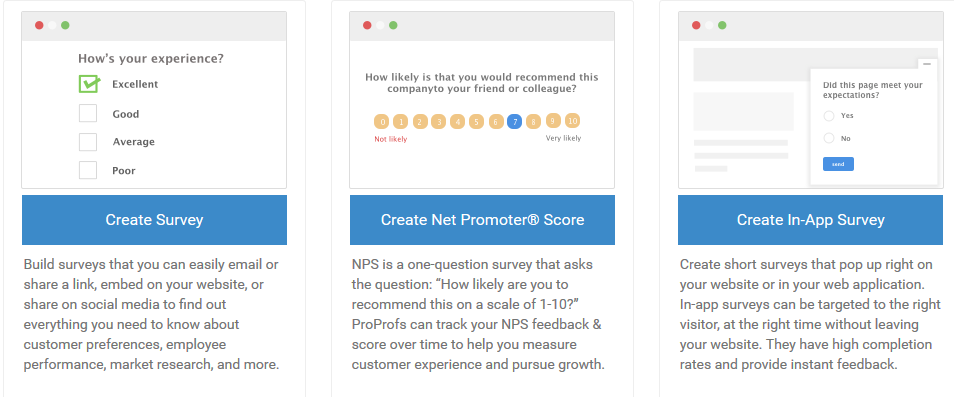 We provide a number of ready templates from which you can choose the one that suits your needs.

---
Must Read: What are the advantages of NPS to my business?
---
You can also quickly try out the personalization feature by filling in your organization's name in the dialog box.

This allows you to get a quick preview of how the final survey would look to your end user.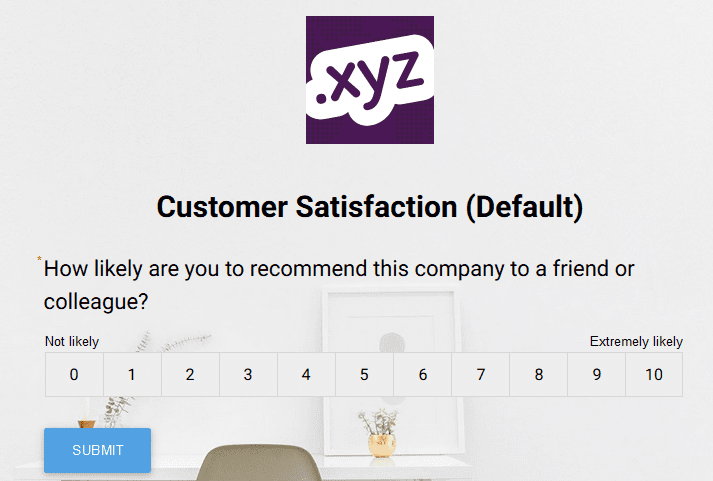 Once you have decided upon the template you want to use, click on "Use this template"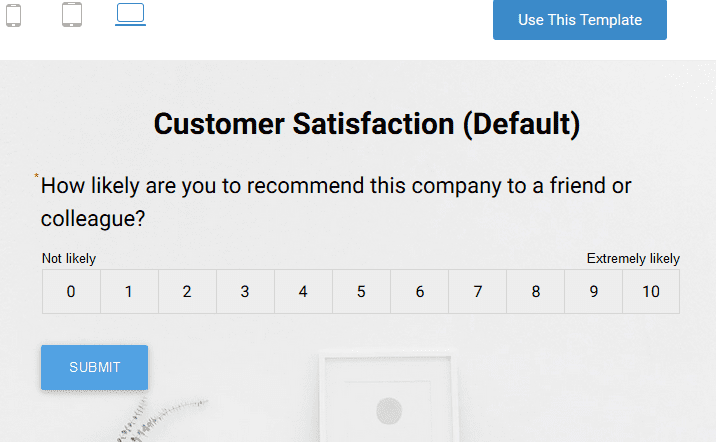 Add the final touches to your NPS survey by customizing it to your liking from the various options available to you.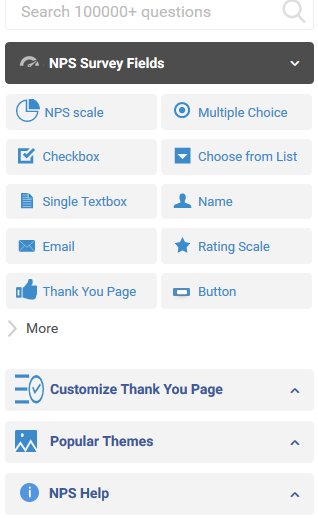 Once you have added the finishing touches to your NPS survey, you can set the security and other notification settings under the "Settings" tab.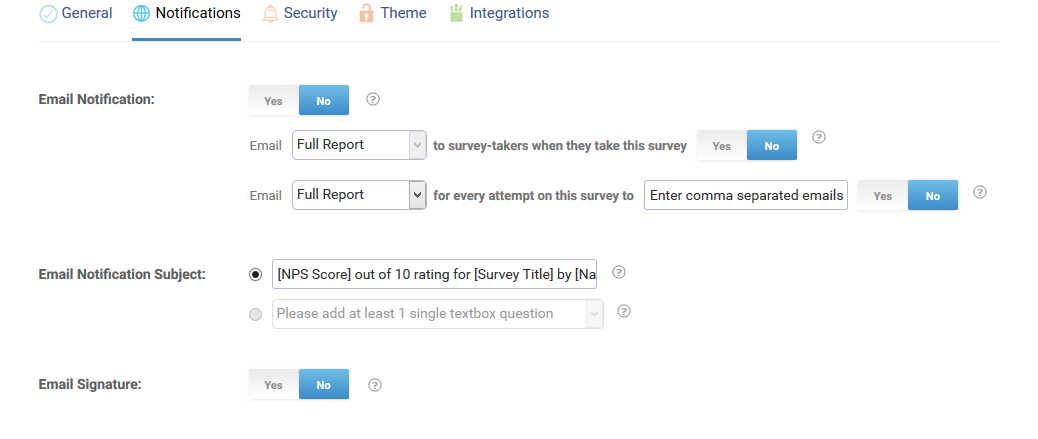 Clicking on the "Send" tab provides you with a pop-up from which you can choose the preferred method of sharing your NPS survey.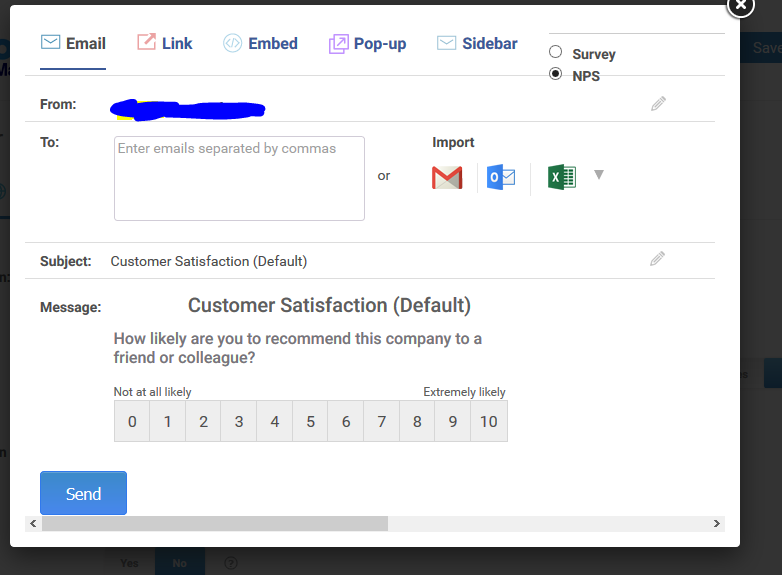 ---
Must Read: Gauging the Effectiveness of Net Promoter Score
---
You can directly import your contact lists from your email account, or import the list from Excel or other CSV formats. Alternatively, you can share the link of our NPS survey through a shareable link or embed the survey to your website as a popup surveys or sidebar option.
Do you want a free Survey Software?
We have the #1 Online Survey Maker Software to get actionable user insights.