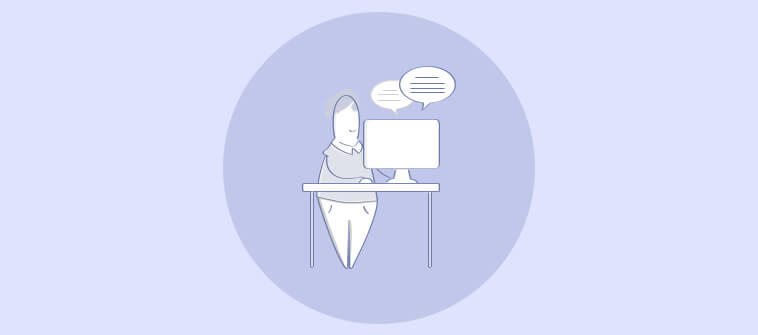 What Is a Customer Touchpoint? A touchpoint is where interaction occurs between the brand and the customer.
Turn the clock back a few decades ago, and these interactions were limited and easy to track. However, the current scenario is not that simple in terms of interactions. Marketing, PR, third-party sites, online reviews, etc. have scaled operations to such an extent that as marketers, a lot of times, you're not even sure what your touchpoints are.
In an age where you try to reach the customer through multiple sources, how do you identify your customer touchpoints? Importantly, how do you leverage this information to create better experiences for your customers? Read on as we discuss how to identify your customer touchpoints and leverage them to create effective marketing campaigns.
How to Identify Your Customer Touchpoints
1. See the Customer's Point of View: A very cliched dialogue you often hear in movies is "walk a mile in my shows to know my struggle" or some variation of this. In this case, this is what you need to do. Put yourself in your customer's shoes, interact with your brand as a customer would.
It's high time organizations stopped looking at their interaction with customers on a purely transactional level. Here again, the importance of customer experience shines through, even a slight improvement in buyer's experience can have up to a three percent impact on revenue. So why is it that organizations fail to track their customer journeys to experience the ecosystem they create for their customers?
2. Map Your Customers' Journey: Just walking a mile in your customers' shoes is not enough; map this journey out. Make use of customer journey and customer experience maps to accurately track the various touchpoints and the impact they have on your customers.
Customer journey maps can help you identify the touchpoints that an individual customer came across during its journey with you. Customer experience maps can help you identify the elements that are adversely affecting the overall experience customers have with your brand.
3. Collect Customer Feedback: Who better than the customer to tell you in their own words of their customer journey. Create customer feedback surveys and send them out to your customers.
Create these surveys, not to get answers on whether they like your product; you have NPS surveys for that. Create these feedback surveys to understand the nature of your customer's journeys and how they navigate across various touchpoints.
Examples of Customer Touchpoints
One of the best ways to identify and understand your customer touchpoints is to note down every point of interaction between you and your customers. To help ease this along we have noted down some of the most common touchpoints. These are:
Pre-Purchase Touchpoints
Social Media:

In all honesty, social media can be considered a touchpoint during every stage of the customer journey. Even though it is involved in every stage, the place where it plays the most significant role is probably in customer acquisition. You can use social media not only to advertise and promote your products but also to build a relationship that exists independent of immediate purchases.

Advertising: Be it in the print media or on websites across the internet, advertisements still play an essential role in driving traffic toward a company's website. As such, they still remain one of the greatest assets for companies when it comes to customer acquisition. The right advertisements targeted towards the right audience at the right time can go a long way towards ensuring the success of a company.
Digital Marketing Content: When the concept of the internet was first introduced, there were probably very few people who anticipated just how important digital marketing would become in the future. In terms of specifically digital marketing content, you now have promotional videos, educational infographics, and even specialist blogs.
Product Launches and Other Sponsored Events: Product launches, conferences, seminars, and other industry events are an excellent opportunity for brands to introduce themselves to their customers. Company events not only as a touchpoint but also allow you to open other channels of communication in the form of pre and post-event surveys.
Mid-Purchase Touchpoints
Catalogs:

Customers are inherently curious and nothing better to pique their interest than a brochure that depicts and engagingly describes your product line. The catalog can be offline or online; the medium is secondary in this instance; what's important is being able to showcase your products to your customer at the right time.

Product Reviews: We've all shopped online if you're shopping on Amazon or any other aggregator, product reviews are no longer a pre-purchase touchpoint. The reviews are there for you to see while you decide to buy a product or not. For example, eCommerce businesses are utilizing Shopify product reviews on product pages to help a user decide to purchase faster
Customer Sales Reps: While e-commerce has product reviews that influence a customer's decision, brick and mortar stores have customer sales representatives. The way you communicate with your customers plays a vital role in shaping their decision-making process.
Post-Purchase Touchpoints
Customer Surveys: Use an online survey maker to create surveys enabling you to gather customer feedback—track metrics like customer satisfaction and customer loyalty to gather actionable insights from your customers.
Mailing Lists: Customers who subscribe to your mailing lists provide you with access to an often underutilized touchpoint. Create upsell and cross-selling opportunities for customers through subsequent emails. Remember, a customer's needs don't end immediately after they check out.
Acknowledgments:

Sometimes, a simple "thank you" or "happy anniversary" will do more for you than all marketing campaigns combined. Build rapport with your customers through continuous communication that is more personal and less promotional.
How to Leverage Customer Touchpoints
Now that you've identified your customer touchpoints how does this data help you? How does this data help improve your customer experience? Well, here's how:
1. Identify Missed Opportunities: Identifying customer touchpoints through a customer's journey allows you also to spot the opportunities you are missing. By identifying and analyzing all the existing touchpoints, you will get quantifiable data regarding marketing touchpoints that have not been tapped yet.
Brands are often so focused on the marketing and customer experience touchpoints they know that they miss out on lesser-used touchpoints, which could serve them better. Understanding how customers navigate across each touchpoint can help brands anticipate customers' needs, expectations, and desires.
2. Identify Touchpoints With the Highest Value: All marketing campaigns are well thought, planned, and researched plans made by experts. Even the best-laid plans can fail, and many times, in a marketing plan that spans several touchpoints, not all those touchpoints are going to return the expected value.
Identifying your touchpoints and analyzing the data gathered on each touchpoint can help you identify your best-performing touchpoints.
3. Provide a Better End to End Experience: Studying and gathering feedback from your customers across the various touchpoints can help you understand what is working and what is not. It helps you set priorities for the most glaring gaps in your customer journey and fix the root cause issue of various problems along the way. Identifying and fixing these issues improves not only the experience you provide but also builds your brand's reputation as one that prioritizes customer satisfaction.
In the end, knowing your customer touchpoints is just the beginning of creating highly effective marketing campaigns. Conduct regular audits of your customer journey, collect customer feedback as often as possible, and study all available data. Your customer experience is a culmination of all the effort you put into creating a brand that prioritizes the customer over everything else.
Do you want a free Survey Software?
We have the #1 Online Survey Maker Software to get actionable user insights.