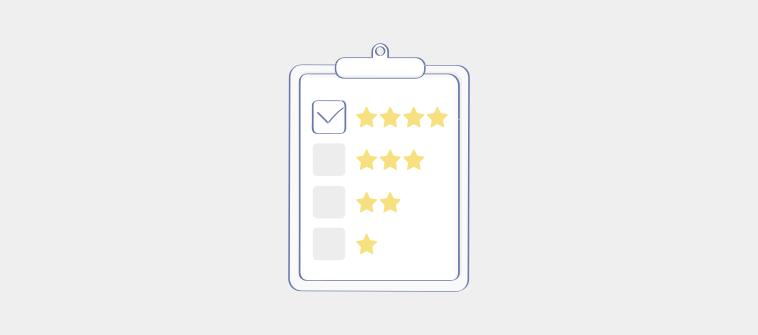 I came across a quote on the internet the other day, and it struck a chord. It said, "The customer's perception is your reality". We present a brand image to our customers of who we are, but in the end, the reality is what the customer views it to be. Companies have realized the importance of this, which is evident from the increase in customer satisfaction and retention programs. Loyalty programs, customer surveys, and engagement have taken a forefront in marketing campaigns.
While loyalty programs and engagement can be automated to a certain extent, creating a customer survey requires careful study and effort. You have to factor in your target audience, the effectiveness of your questions, the appearance of your survey, and last but not least, the reach of your survey.
Depending on how you look at it, preparing a survey can either be long & arduous or it can fun & challenging. Here, we've put together a checklist for you to go through before you create a survey:
Key Points to Note for Creating a Customer Survey
1. Choose the Right Survey Question Types
Base your questions on the type of answers you are expecting to receive. Based on those answers, you decide if you need to give your customers multiple-choice questions, rating type, or open-ended questions.
2. Prioritize Questions and Ask the Most Relevant Ones First
There are instances where we would have skipped questionnaires because they were too long. Similarly, if your customers find your survey to be too time-consuming, they are highly likely to just skip the whole survey. Keep your survey short and make sure the questions you want to be answered the most are at the beginning.
3. Keep Your Language Simple and Unbiased
Make sure the survey isn't filled with a lot of technical jargon. You don't want your customers googling for terms they read in the question to answer them. Using a simple language also helps you avoid framing any leading questions. Biased questions will lead to biased answers.
4. Make Use of Survey Logic
Add branching and logic to your survey to get a better quality of responses for your surveys. The more personalized feel of such survey will also lead to higher completion rates.
5. Include Multilingual Support
When catering to a worldwide audience, make sure to include support for all relevant languages in your survey.
Things to Check When Designing Your Survey
1. Build and Maintain Your Identity
Set yourself apart from your competition with your own survey style and format. Use unique fonts, styles, and colors so that your customers associate the survey with the brand.
2. Ensure the Text Is Visible Clearly
Use a font size that is easily viewable to all readers. Any text size above 14 pixels should adequately serve your purpose. Text visibility is not limited only to the text size though. If you are using a color or a picture in the background, make sure your text is in contrast with the background for additional visibility.
3. Make It Mobile Friendly
The number of consumers who use their mobile phones for daily correspondence is steadily growing. Make sure your surveys are optimized for both mobile phones and desktop PCs for a wider reach.
The Distribution Channel
Always keep your target audience in mind, when you decide the distribution channel for your surveys. Investing in a professional customer survey software gives you access to wider distribution channels, which you can use to reach your target audience. The usual distribution channels are:
1. Emails
When using emails to remember to keep your mail short and succinct. Don't use over elaborate greetings and other similar practices. Further, make sure your email subject lines are attractive and engaging.
2. Pick Third-Party Integrations
Professional survey making tools provide you with integrations to with CRM tools to analyze survey responses. Consolidate and expand your customer lists with the results of the surveys.
Do a Trial Run of Your Survey
Before you send your survey out to your customers, do a trial run in-house to make sure all issues have been covered. It never hurts to have another pair of eyes going through your work. When testing it in-house, here are the things you need to check:
Ensure the Survey Logic Works: Try out all possible combinations to check your survey logic is working as it should be.
Make Sure Your Survey Responses Are Being Mapped: Before sending the survey out to customers, make sure that the responses are being mapped and recorded in your survey software and CRM.

Make sure all the fields are working and that there are no errors in the phrasing of questions or any typo's that you may have missed out in the process of creating the survey.
Related Read: Best Time to Send a Survey
Now that you're all geared up and ready, you can utilize a professional survey making tool such as ProProfs Survey maker to create effective customer surveys. Use this checklist as a guide to help you and if we have missed anything or if there are ways you can improve upon this list, feel free to mention it in the comments.
---
Must Read: List of Top 20 Survey Tool
---
Do you want a free Survey Software?
We have the #1 Online Survey Maker Software to get actionable user insights.