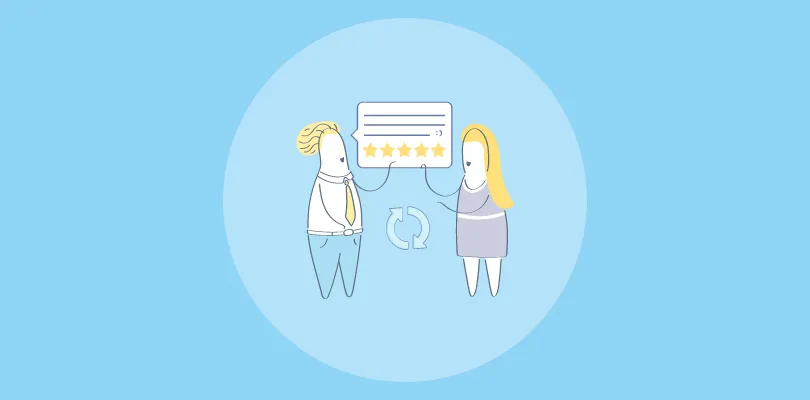 Formsite is undoubtedly one of the most popularly used survey tools in the market. However, if you are on the lookout for something more specific that fits your business requirements perfectly, it is good to know about tools that can offer you similar or even better features.
While there are plenty of tools available in the market, too many choices can be overwhelming. What if you keep going round and round in circles without deciding upon anything?
That is why we have compiled a comprehensive list of the top 10 Formsite alternatives. All the tools have been diligently picked after intensive research, feature-by-feature comparison, and analysis.
Our goal in this blog is to provide you with a goldmine of information to ensure you choose the absolute best alternative for your needs.
This article will cover the following points of our chosen 10 Formsite competitors to help you make the right decision:
Description
Key Features
Best For
Suitable for
Integration
Pricing
Let's begin.
Top 10 Formsite Alternatives in 2023
Whether you are looking for advanced survey capabilities, seamless integrations, or user-friendly interfaces, these Formsite competitors will help you optimize your data mining process. Let's explore and find the perfect fit for your needs!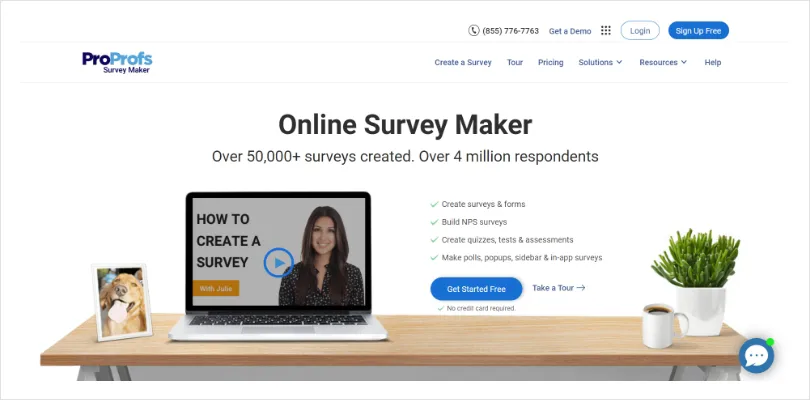 ProProfs Survey Maker is a powerful alternative to Formsite for effortlessly creating and distributing engaging surveys. With its intuitive interface and extensive library of themes, designs, questions, etc., it takes a few minutes to design survey campaigns capable of capturing in-depth insights from the target audience. The platform offers robust customization options to add images, videos, branching logic, branding, and other interactive elements to your surveys.
To top it all, It also provides real-time analytics and detailed reports to help you extract actionable, data-driven insights from raw feedback data.
Key Features:
Drag-and-drop survey editor to create any survey in minutes
1,000,000+ ready-to-ask questions to gather in-depth insights from survey takers
Fully customizable surveys with pre-designed themes, backgrounds, colors, and fonts
Allow respondents to share their selfies, images, videos in real-time or upload from their devices
20+ question types to choose from, including multiple-choice, checkboxes, NPS scale, ranking, slider & more
Smart triggers to allow a survey to pop up after a certain time limit, percentage of page scrolled, or right before the exit
Sidebar feedback form to capture unsolicited feedback
Best for: Market analysis, customer feedback, employee feedback, academic research, creating customer satisfaction surveys, conducting employee feedback surveys, collecting data for market sentiment analysis
Suitable for: Small, medium, and large businesses
Integrations: Survey Maker integrates with all popular tools like WordPress, Google Analytics, Slack, Salesforce, Zendesk, MailChimp, and more.
Pricing: Starts at $19/month.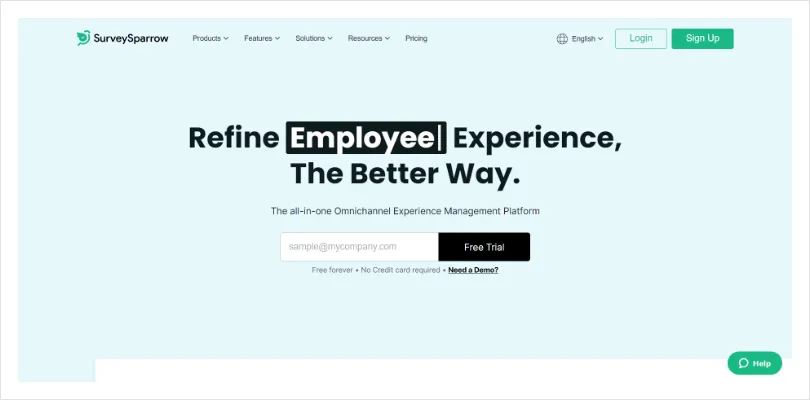 SurveySparrow is a strong competitor of Formsite, primarily due to its user engagement factor. Its chat-like interface enhances the chances of a survey recipient responding more proactively, resulting in higher completion rates.
This truly feature-rich platform offers survey branching, skip logic, multilingual support, automated visual workflows, executive dashboards, omnichannel data collection, and more to enrich the data collection process for users.
With SurveySparrow, you also get the unique ability to design surveys that adapt to the respondent's answers in real time.
Key Features:
Conversational survey interface that show relevant questions based on user responses
Advanced survey logic and branching for smarter surveys
Multilingual surveys to cater to a wide demographic range
Easy visualization of customer metrics through customer journey mapping and detailed reporting
Automated recurring surveys to gain a clearer understanding of the target audience
Best for: Customer feedback surveys, employee engagement surveys, lead generation forms
Suitable for: Small to medium enterprises, large businesses
Integrations: HubSpot, Salesforce, Google Suite, Zendesk, Slack, Intercom, Zapier, and MailChimp
Pricing: Contact the company for a quote
Read More: 10 Best SurveySparrow Alternatives & Competitors in 2023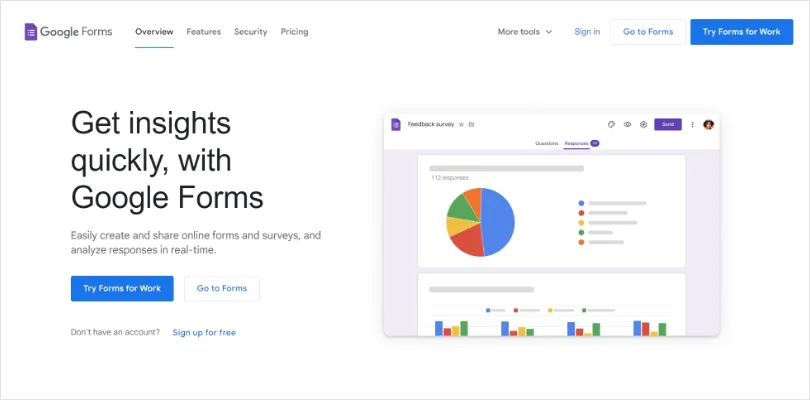 By default, Google Forms is free for everyone with a Google account. It is a widely-used alternative to Formsite that offers a straightforward and intuitive form-building experience and can easily be considered a go-to option when it comes to creating simple surveys. The app interface uses Material Design, giving it a clean, consistent look and feel.
However, despite its popularity, Google Forms doesn't offer much in the way of advanced survey features – limiting its use to a considerable extent for complex operations.
Key Features:
Easy form creation & customization using a simple drag-and-drop WYSIWYG editor
Collaboration with team members in real-time
Automatic data export to Google Sheets
Integration with Google Drive and other Google apps
Best for: Surveys, questionnaires, event registrations, and feedback forms.
Suitable for: Individuals and businesses
Integrations: Google Sheets, Google Drive, and other Google apps
Pricing: Free
Read More: 25 Best Google Forms Alternatives and Competitors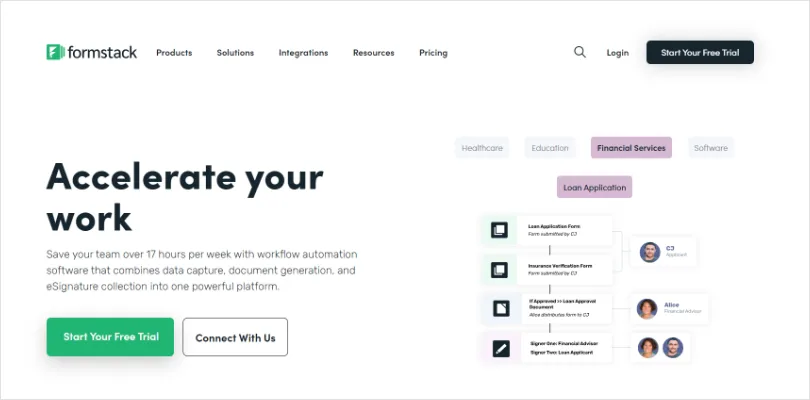 This versatile Formsite alternative provides a wide range of form-building features. It offers a drag-and-drop interface and powerful customization options, making it suitable for businesses with extensive feedback collection requirements.
Formstack's robust platform also lets users streamline their data through automated work centralization, no-code workflows, and an open API.
Key Features:
Intuitive, drag-and-drop form builder with custom branding
Mobile signing on forms enabled
Advanced form logic and conditional formatting
Robust data security and compliance policies
Seamless integration with popular CRM and market automation tools
Best for: Lead generation forms, order and payment forms, surveys & feedback forms
Suitable for: Medium to large-sized businesses & enterprises
Integrations: Salesforce, Amazon S3, Stripe, Paypal, Hubspot, Airtable, Microsoft, and more
Pricing: Starts at $50/month
Read More: 10 Best Formstack Alternatives in 2023 (Pricing + Features)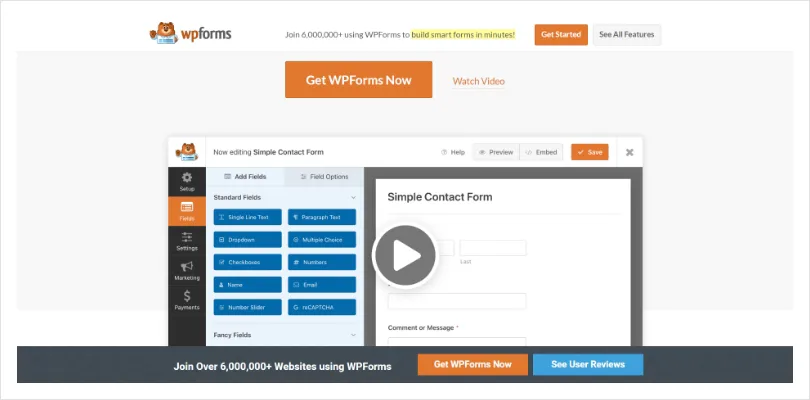 WPForms is a popular WordPress plugin and an excellent alternative to Formsite for WordPress users. With its simple, intuitive form builder and pre-made templates, the tool streamlines workflow by amalgamating all your leads in one place. Additionally, you get a relatively cleaner feedback data set owing to its built-in, automated spam protection captchas that prohibit spam entries.
Key Features:
1,000,000+ insightful survey questions and pre-built templates to make data collection easier
Easy-to-navigate, intuitive interface with a drag-and-drop editor
Integrates with Stripe and Paypal, enabling acceptance of payments directly through forms and surveys
Option to connect subscription forms automatically to the default email marketing service
Best for: Contact forms, registration forms, newsletter sign-ups, lead capture
Suitable for: Small to large businesses
Integrations: HubSpot Forms, MailChimp Forms, SalesForce Forms, SendInBlue Forms, PayPal, and more
Pricing: Starts at $49.50/month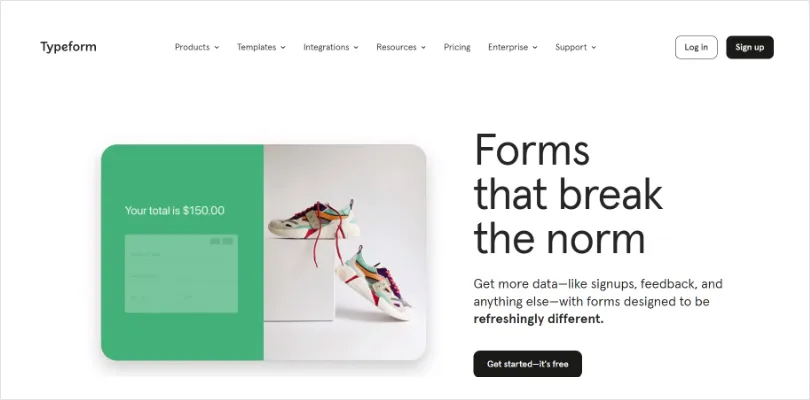 Typeform is yet another powerful Formsite alternative that has made asking questions conversationally an art! As claimed by the company, the forms are "refreshingly different" – and rightly so, because Typeform offers users the ability to edit everything from videos to logos, make the survey interactive, and collect better data by ensuring a high engagement (by extension, completion) rate.
Key Features:
Interactive surveys with a "one-question-at-a-time" format
Advanced skip and conditional logic for a more coherent survey experience
Visually appealing forms that support media (photo and video)
Fully customizable layouts, themes, and other elements to match brand themes
Real-time analytics and tracking
Best for: Market research surveys, customer feedback forms, event registrations
Suitable for: Small to medium businesses, large enterprises
Integrations: Slack, Zapier, ActiveCampaign, Google Sheets, Airtable, HubSpot, MailChimp, Google Analytics, Salesforce, and more
Pricing: Starts at $25/month
Read More: 14 Best Typeform Alternatives in 2023 (Affordable + Better)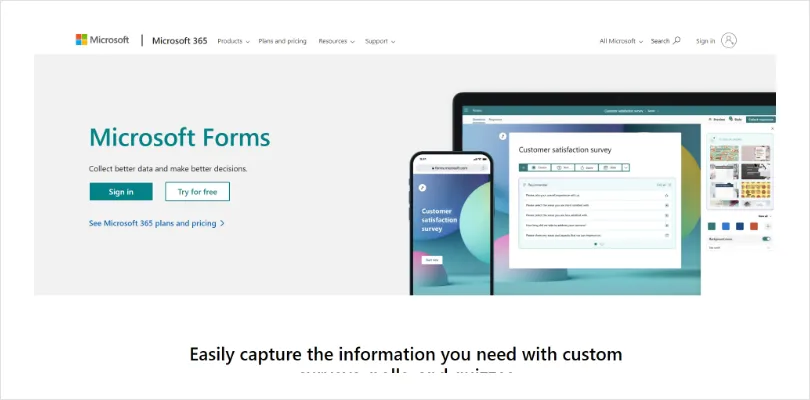 Microsoft Forms lets users create versatile forms suitable for collecting data through surveys, polls, and quizzes. The app features easy-to-use elements and flexible design options, allowing users to customize the surveys based on their requirements. You can analyze the data as soon as it's fed into the system using the built-in dashboard and visual charts.
What's more, it enhances productivity with a multi-channel design to access Microsoft Forms on any device!
Key Features:
Built-in AI and smart recommendations to collect the right information for your goals
Turn data into actionable insights in seconds with powerful, real-time charts and automatically generated reports
Intuitive design editor and customizable themes
Option to embed media like images, GIFs, and videos to quizzes
Best for: Feedback forms, surveys, student quizzes, polls, questionnaires
Suitable for: Individuals, small to large businesses
Integrations: All apps in the Microsoft 365 suite
Pricing: Starts at $6/month
As one of the best alternatives to Formsite and a powerful CX platform, Qualtrix is used by the leading brands of the world. The tool features predictive analytics on top of surveys to help you understand customers' behavioral patterns and identify at-risk customers.
You can create your surveys lightning fast with its drag-and-drop editor and 100+ question types. Additionally, the template questions are all designed by survey scientists and researchers from across the globe, ensuring you get high-quality feedback from the respondents.
Key Features:
Leverage 50+ online survey templates for faster survey creation
Create custom dashboards to share the right insights with the right people
Target at-risk customers with predictive BI to reduce customer churn
Automated ticket creation when customers share critical or negative feedback
Best for: Customer feedback surveys, NPS surveys, employee experience surveys
Suitable for: Small, medium, and large businesses
Integrations: Outgrow, Five9, Echoes, Apple Messages, Canvas AI, and more
Pricing: Contact the company for a quote
Survio is another efficient Formsite alternative that offers a comprehensive set of survey features to suit a variety of purposes. Thanks to its intuitive interface and pre-designed templates, you can create and analyze surveys in minutes with this tool. And a robust analytics dashboard lets you have all the required insights from the raw feedback data in real-time and displays the results in an easy-to-grasp format.
Key Features:
100+ pre-designed survey templates with 70+ design themes
19 question types to fit a variety of survey requirements
Multilingual support in 17 languages
Option to create your business intelligence dashboard in a few clicks
Options to collect anonymous responses
Best for: Customer Satisfaction surveys, Employee Feedback surveys, Market Research surveys, online questionnaires
Suitable for: Medium to large businesses
Integrations: Google Sheets, Google Analytics, CSV, MS Suite, Dropbox, Zapier
Pricing: Starts at $19/month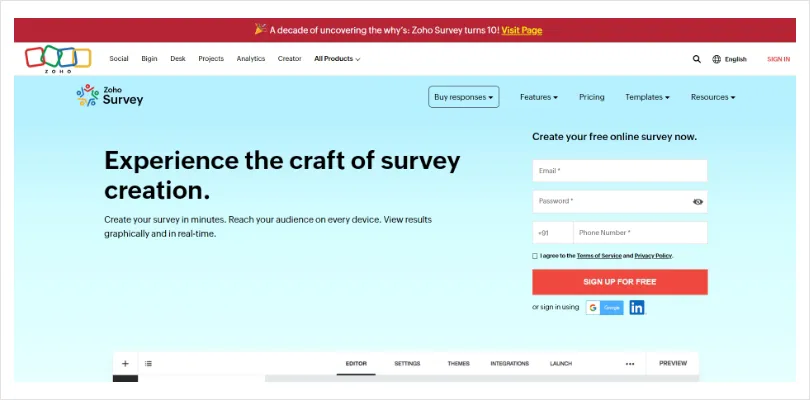 Zoho Survey is another powerful alternative to Formsite designed to meet the survey requirements of small to mid-sized businesses. The tool features a simple editing format and personalization options to let you create surveys that fit your criteria.
With Zoho, every survey you create is automatically optimized for all screens, letting your audience respond from any device, anywhere. You can also obtain and analyze the results graphically in real-time.
Key Features:
Drag-and-drop survey builder that allows users to create surveys quickly and easily
Users can reach out to their target audience directly by sending surveys via in-mail surveys
Customizable reports that help you visualize response trends and make informed decisions
Over 200 templates spanning multiple verticals for frequently used survey types, fine-tuned by experts
Best for: Customer feedback forms, NPS surveys, online questionnaires
Suitable for: Small, medium, and large-sized businesses
Integrations: Webhooks, Zoho CRM, Google Sheets, Slack, Tableau, MailChimp, Eventbrite, Zendesk, and Shopify
Pricing: Starts at $7.32/month
Choose the Perfect Formsite Alternative for the Best Insights
Choosing the right alternative to Formsite depends on your business requirements. We are certain that you have found the tools that fit your needs.
However, if you haven't made a decision yet, here is our advice on selecting the right tool for your business:
Make a list of the features you are looking for in a tool.
Arrange them based on their importance for your survey campaigns.
Review the list and start selecting the ideal candidates that match your criteria.
For instance, if your priority is multi-channel reach and detailed reporting, you can consider ProProfs Survey Maker. If budget is not a concern, an AI tool like Qualtrics might be suitable. Alternatively, if you are seeking a basic tool, you can try Google Forms.
Once you have narrowed down your options, thoroughly examine the selected alternatives to Formsite. Test their features by utilizing the free trial versions.
Choose the best tool to collect in-depth insights and enhance your product and market strategy.
Do you want a free Survey Software?
We have the #1 Online Survey Maker Software to get actionable user insights.