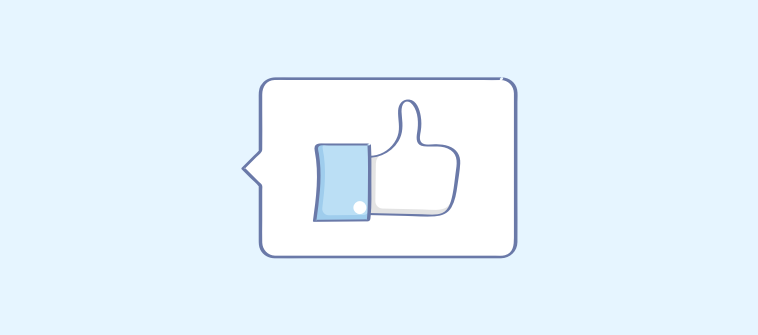 How do you figure out what your customer wants? How do you anticipate their evolving needs?
Well, one of the best tools to figure out that is sitting right in your hands! Social media has quickly grown up to become the best tool to gain a clearer picture of what consumers want. It allows you to tailor content and broadcast messages with a targeted segment in mind. Once you see the benefits of social media and create a plan of action, customer surveys become more effective and insightful.
Use the following tips to maximize your use of social media through customer surveys:
# Create New Trends Through Audience Engagement
Most consumer surveys are written keeping in mind a specific goal. This makes them closed in a way because of their question-driven approach. You ask 10 people the same question, you'll get 10 different answers based on the same thing. You ask 10 people the same point worded in 10 different ways, then you'll get answers that you probably didn't anticipate. Use social media to engage with your customers to the fullest. Take part in discussions, talk to them as an equal and you'll learn things you normally wouldn't. Use these discussions as a platform to not only discover new trends but also to initiate new trends.
A classic example of this was Dove's #ChooseBeautiful campaign on Twitter. Dove used this hashtag to not only give women a platform to for women empowerment and the societal standards of beauty, but it also gave Dove the building block for their next range of products. But don't underestimate the power of Dove's images. They wouldn't have gotten far without their impeccable visuals, with techniques such as removing unwanted objects from photos playing a key role in enhancing their visuals. So be sure to take a page out of their book. Whether you're a graphic artist or a newbie, you can edit photos online at Picsart and make your campaigns truly shine.
# Learn the Lingo of Your Customers
The cohesiveness between what you consider a success and what your consumers value the most could very well affect the performance of your product. Does your view on your product align with what the consumer values the most? Use social media platforms as a guide to learn how the customer speak about your product. Identify the words they associate with your product when discussing them and use this to create a customer-centric benchmark of value and quality among other factors. Use these interactions to create a niche for yourself that sets you apart from your competition. You just have to take a look at twitter account of fast food chain Wendy's or the Tumblr account of Denny's to see how interacting with customers in the lingo can help boost sales.
# Gather Real-Time Insights Through Social Media Trends
Customers now hold a lot more power than they used to. They're quick to voice their opinion on social media. This makes social media platforms like Facebook, Twitter, Reddit etc a powerful tool, which you can use to peek into customer conversations in real time. A quick search of keywords or hashtags on these platforms offers you with real-time access to the latest posts and discussions. Using this information you can analyze trends conduct instant customer surveys. At this time, there is no better example than Greggs vegan sausage roll. Following an online petition signed by over 20,000 people, Greggs heard the customers demands and provided them with what they wanted.
# Conduct Market Research and Analysis
Save yourself a lot of time and money by using social media to conduct market research. Invest in a good survey software that integrates your survey with various social platforms and gather valuable feedback. This insight will surely help you to craft a marketing strategy that works. It will also serve as a network where you can advertise, build your brand image, and expand your connections and leads. If you implement it well, you can save yourself a lot of effort in conducting your market research through the ready-made connectivity platform that social media offers you.
# Use Social Media to Cast A Wider Net
A study conducted by Mashable in 2017 stated that roughly around 40% of the world population regularly uses social media. On an estimate that is over 3 billion people who interact over social media daily. Just imagine the possibilities of what can be accomplished by garnering a following on any social media platform. Interactive quizzes, giveaways, and other such competitions are a great way to engage with potential customers. The ease and convenience of making any post go viral with the click of a button can not only help you reach a broader audience but also improve the quality of data collected through consumer surveys.
Here's the video on "How To Create A Free Online Survey"
The advantages that the correct usage of social media has brought to organizations are too many to count. Be it real-time insights, reduced costs or just the open line of communication between the consumer and the producer, social media helps make you better. The best part of it probably is that your interaction with your customer is no longer limited to just store visits or mailing lists. Conducting research and customer surveys have never been easier. All you need a is a survey software and a social media service to broaden your business scope.
---
Read More: Best Online Survey Software
---
Use these tips to make your use of social media as productive as you can and if you have any more tips which can help, feel free to mention them in the comments.
Do you want a free Survey Software?
We have the #1 Online Survey Maker Software to get actionable user insights.