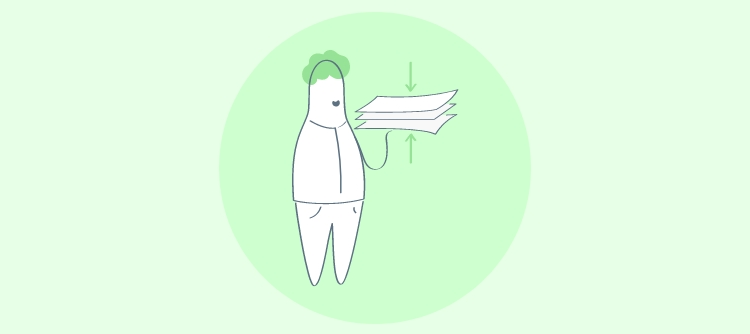 No matter which data collection method you end up choosing, there is a list of challenges your business may end up facing. Some of these challenges are:
Failed leadership while collecting data for research

Capturing poor quality data that further results in waste of time & resource

Missing out on flexible infrastructure that helps you manage incoming data the right way
But even these challenges don't faze us.
If anything, we end up looking for different types of data collection methods that would help us avert these challenges. Just in case you are on the lookout for various methods of data collection, we're happy to say you've landed on the right page.
Let's explore each of these data collection methods below.
What is Data Collection?
Data collection is the systematic process of collecting and analyzing data for research purposes. It aims to answer questions that require clarification or deep insight into how a product or service is working for its target audience. The process also helps you to dive deeper and aspire to measure and analyze issues that need to be addressed.
Before you start collecting data for research, ensure to conclude:
The purpose of data collection
The target population
The time taken to collect the data
Once decided, it would be right to look into the various types of data collection methods.
Popular Types of Data Collection Methods One Must Know
Wondering what the different methods of data collection are? Let's explore them in detail below.
Data collection methods can be categorized into two types – primary and secondary.
Let's take a look at these methods below.
Primary Data Collection Methods
Primary data is first-hand data collected from the main source of information. Research for primary data, also known as raw data, is conducted with a specific purpose in mind. Thus, this data has not been used before and is unique to the purpose of research that the original researcher conducts. Since this data is collected directly from the main source, this data is original, accurate, and reliable.
Collecting primary data can often be time-consuming and expensive.
Secondary Data Collection Methods
Secondary data is second-hand data that has been used in the past. It is somebody else's original data that has been collected to be used as part of another person's research. Thus, a person using this data for research purposes is not the original user of this data. Since this data is already published, the data is easy to obtain provided you know where to search.
Collecting secondary data is cheaper and easier to obtain than primary data. Though the authenticity of gathered data is difficult to verify. Also, it may be challenging to find data that caters to your specific requirements.
Primary Data Collection Methods
Primary data collection methods can further be divided into qualitative and quantitative types. Let's explore each of them in detail.
1. Qualitative Primary Data Collection Methods
Qualitative data collection methods lend more perspective to a set of data. It helps you analyze the given data and understand the subject matter better.
In this, time is an integral part of collecting data. It involves collecting data for research at equal time intervals. This data, collected over consistent intervals, shows how variables differ over time.
It also helps discover patterns and trends, throwing light into the causes of acquired data. This further helps forecast and predict future responses and events. This data collection technique is apt for temperature readings, heart rate monitoring, analyzing stock prices, and determining interest rates.
This method of data collection is used when there is no set pattern or trend of collecting data. It intends to identify uniform patterns or consistency within a data set, eliminating noise from the given data.
The simple moving average method and weighted moving average method are common ways to determine patterns in data. This technique is commonly used in production or inventory management.
The barometric method is also known as the Leading Indicators Approach. Here past events are used as leading indicators to predict future events.
This technique aims to forecast future trends by analyzing the pattern of current events. This helps project the business trends, arriving at the most relevant economic indicators.
The indicators used in this method are identified as:
Leading indicators – indicators for a demand that move up and down. Ex: New order of consumer goods.
Coincidental indicators – They move simultaneously, depending on economic activities. Ex: Sales recorded.
Lagging indicators – indicators that follow a change after some time lag. Ex: Short-term loans.
2. Quantitative Primary Data Collection Methods
Quantitative data collection methods collect data in numerical form from the targeted group. This data collection medium is conducted to understand the given data set through statistical analysis.
Surveys are a quick way to collect information from the intended audience. These surveys may be online, telephonic, face-to-face, or on paper. Also, it can be in various formats such as images, videos, audio, and text.
While the modes of conducting a survey are many, it is essential to note which methods are preferable to gather information from different respondents. Online and telephonic surveys are cost-effective ways to gather data. However, suppose your respondents are hard to reach. In that case, alternate methods such as face-to-face or paper mode may be better to collect relevant data that does not exclude respondents that cannot be reached with online or telephonic ways of the survey.
Polls usually pose one question to respondents in the form of a multiple-choice question. Polls give you answers to the required question faster and gather the respondent's viewpoint without going into the detailed answer.
For example, we see many influencers and even brands posting polls on Twitter and LinkedIn. They know that this is the fastest way to capture their target audience's opinion on a specific topic. The data is an affirmation, indicating the respondent's preference without any hassle.
Interviews offer an in-depth analysis of the respondent's opinions. It is a great way to explore a topic as it extracts answers and reflects emotions that help understand a person and their viewpoints. It helps scrutinize non-verbal cues such as postures, facial expressions, gestures, and tone of voice. It is also one of the most expensive modes of data collection.
An interview is a comprehensive way of gathering information as it allows the researcher to follow up on questions in real-time.
This technique allows the researcher to understand the respondent's perspective by projecting the respondent's beliefs or opinions onto other people. It is an unstructured form of data collection.
The answers received through projection are inferred by what the respondent has to say about others. This method removes any bias or fear of judgment, helping the researcher identify personal or sensitive issues.
This technique is apt for individual interviews of small groups.
In this technique, data is gathered from a panel of experts. The experts respond to several rounds of questions, exchanging views on the spot. This data is used to arrive at a consensus.
Delphi technique is apt for understanding a group opinion. It helps decipher to what extent do the experts agree or disagree. It is an interactive form of collecting data.
A focus group refers to a set of people who have something in common. This facilitates collective data collection that reflects the viewpoints or opinions of people having common traits or experiences.
You can understand this better through an example. Suppose a group of people are given a book or made to watch a movie. Questions are then asked based on the shared experience, i.e., the book or the movie.
This method helps gain perspective into why some people think or behave the way they do. It is apt for extracting information from people of the same culture or educational background. On the other hand, there are chances of getting unreliable information as there is a possibility of the answers being influenced by one or two respondents. This defeats the purpose of interviewing a focus group. Thus, it is crucial to be careful while interviewing and collecting data to remove discrepancies.
A questionnaire involves a set of written questions. It includes both open-ended and closed-ended questions that may be asked over the phone, over mail, or in person.
A good questionnaire should be short and to the point. It should follow a logical/definite sequence, eliminating confusion.
Such a questionnaire is apt when the geographical area is significant to cover. It helps reach a large number of people quickly. It also offers flexibility to the respondents to answer the questionnaire as per convenience. It helps measure the respondents' attitudes, preferences, and opinions in the easiest way possible.
Secondary Data Collection Methods
Secondary data collection methods refer to collecting data that already exists. Such data is easier to summarize and collate, increasing the effectiveness of ongoing research. Also, collecting such information is less expensive since most data collection methods have already been performed.
Here are a few examples of the secondary data collection method.
The internal sources of gathering secondary data are:
Financial statements
Sales reports
Retailer/distributor/deal feedback
Customer personal information
Executive summaries
Management information systems
The external sources of gathering secondary data are:
Government records, i.e., population census, agriculture census
Public libraries
Trade/business magazines
Business journals
The internet
Newspapers
Transcripts
Enhance Your Research With the Right Data Collection Technique
To sum up, high-quality data collection is integral for concluding important questions and enabling informed decision-making. By integrating primary and secondary data, in both quantitative and qualitative formats, as required, can help enhance the effectiveness of gathered data.
Now that you have a better understanding of why data collection is important and the various data collection methods, you can enhance the process of collecting and analyzing data with one of the best data collection tools in research – ProProfs Survey Maker. Trusted by data researchers worldwide, it is an all-in-one online survey maker. It offers a space where you can create surveys, forms, quizzes, polls, and gather actionable feedback within minutes.
With ProProfs, you can pick from hundreds of ready-to-use, visually-appealing templates and get started immediately. Create unlimited online surveys and share them with your target audience within seconds. A survey maker tool helps you customize the surveys with your brand logo and colors. What's more, features like skip logic, branching, and scores to your surveys can help you capture detailed data for your research purposes.
Interestingly, the tool also offers AI-powered reports and analytics that help gain valuable insights into your surveys. This allows you to see who took your survey on which day and time. These advanced reports show how people answered your survey. Overall, the tool is excellent for creating surveys with a few clicks and collecting data for effective decision-making.
Do you want a free Survey Software?
We have the #1 Online Survey Maker Software to get actionable user insights.