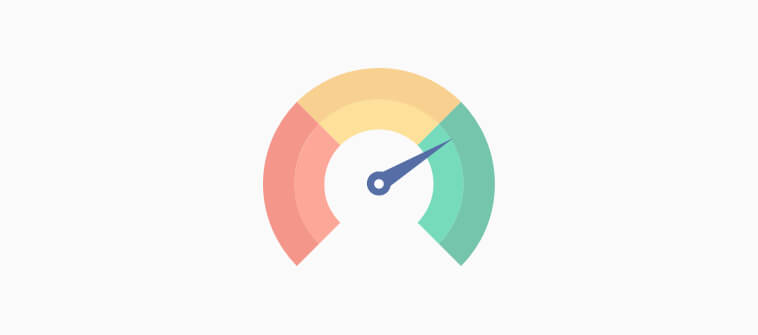 If you are reading this blog, you might already have an idea about NPS( Net Promoter Score), a highly used customer satisfaction metric. This article will help you understand why you need a Net Promoter Score (NPS) survey software to make the most of this metric.
For this reason, you need to first learn about "Brand loyalty".
Brand loyalty is a modern day buzzword. Companies are driving crazy to earn it from their customers. You might be thinking, why?
Brand loyalty is a blessing to the companies trying to increase sales and lead their business to success. Repeat sales, exceptional affection, and preference for a brand regardless of the price can be termed as brand loyalty.
Attached to a brand, loyal buyers prefer to buy from the same, even when they can choose a less expensive option. What's more? These loyal buyers recommend (in fact, force) the brand to their friends and family.
What else can a company dream of? They are getting free advertisements and more customers.
Why is NPS important? Sending NPS surveys is essential to understand customer loyalty, forecast cash flow, and business growth.
Net Promoter Survey Software, like ProProfs Survey Maker has made the entire process to create and send New Promoter Score Surveys to the customers extremely simple. Using this tool, you can create an NPS score survey in just 5 mins.
Before we discuss the advantages of using NPS survey software, let us understand what NPS score is.
What Is an NPS Score?
NPS is a critical customer success metric for businesses that demonstrates overall customer satisfaction. As per its definition, the NPS score is a metric that helps measure customer experience of your brand, gauge customer loyalty and satisfaction levels.
This crucial business metric first developed by Fred Reichheld in 1992. In 2003, Bain & Company and Satmetrix adopted this score to understand customer's buying and referral behavior. It is now widely used by companies to measure brand loyalty.
How To Calculate NPS?
"How likely are you to recommend our brand/product to your friend or colleague?" This is the core question of NPS. Companies widely use this question to gather customer feedback.
Ask the customers to give a score from 0-10. Based on their answers, you can measure brand loyalty.
NPS categorizes the customers in three categories:
Promoters: NPS score- 9-10 ( Loyal and happy customers who will keep on buying from your brand and promote the products and services to their peers as well).
Passives: NPS score-7-8 ( Satisfied customers, who might consider the competitor's brand, if given a better choice).
Detractors: NPS score-0-6 ( Unsatisfied/Unhappy customers who will not continue to buy and spread negative word of mouth for your brand).
To calculate the NPS score, subtract the % of detractor responses from the % of Promoter responses. The value of the NPS can lie between -100 to +100.
You might be thinking which NPS score is reasonably good and which one is concerning for a business. Simply understand, if you get positive ratings or any value above zero, this means you have more loyal customers or promoters who are most likely to recommend your brand to a friend or colleague over a competition. If the score is less than 0 or negative, you have more critics and there is a clear need to rework your marketing strategies to achieve customer satisfaction.
NPS score can vary according to the industries. Thus, it is best to measure NPS against other companies in your industry and not to a different industry altogether.
Read the blog to learn how you can calculate the Net Promoter Score in the simplest way.
NPS Survey Software is Vital
There are many customer satisfaction metrics available that help you analyze the current customer experience and provide growth opportunities. However, many types of research have found that no other tool has a similar impact; Net Promoter Score has.
Sending surveys manually from the regular mailbox and storing the feedback data can look intimidating. What's more cumbersome is calculating net promoter score results in an excel sheet.
How about all this is done for you automatically?
Companies Need a Comprehensive Net Promoter Score Tool
With such support, it doesn't take much to capture actionable feedback. You can track the NPS survey results with the daily, weekly, and monthly reports to see what your customer thinks about you.
Using the tool, NPS surveys can be easily installed on the website using customer feedback software. Using the tool, you can monitor the website visitor's journey to trigger the NPS survey at various stages. The valuable feedback obtained this way will help to enhance the customer experience.
Having said that, there are some features you must look for in an NPS product:
Survey customization with the company's logo, brand colors, and style.

Survey schedule to reach the customer at the most effective time.

Intelligent analytics and reports to analyze user feedback.

Real-time visual insight to identify, passives, loyal and detracting customers.
Now, we will discuss the reasons why your business cannot afford not having an NPS survey software:
Benefits of Using NPS Survey Software
Gauge Customer Loyalty
Customer NPS is useful to evaluate customer loyalty and measure brand success. The score also measures how much your customer likes you. It also tells if the respondents still want to stay as customers.
Loyal customers become brand advocates and are likely to bring in more customers. The more the number of promoters you have, the more likely it is for them to recommend your brand/product/services to their friends and colleagues. This way, you can quantify the referral sales and estimate revenue. This is one of the major reasons why NPS is important.
Measure Word of Mouth Traffic
Have you observed a highly satisfied customer, very happy from their purchase? They are not only flaunting their purchase but are convincing others to buy from the same brand. You'll see them stating the features and benefits of the product like a salesperson.
Positive word of mouth, social media promotion, and online recommendations are the prime mode of referral marketing. It can't be emphasized enough that people are more likely to buy from a brand they love. In fact, people are so attached to a brand that they leave no opportunity to convince their friends, family members, and every other person to buy from the same brand. Such enthusiasm of these engaged customers helps attract new customers.
Identify the Critics (Unsatisfied customers)
Seeing happy customers can be satisfying for companies. However, it is the unhappy customers who should be their focus. Since they can be more damaging to your business's reputation. Unhappy customers are four times more likely to share their bad experiences with their family and friends than those who had positive experiences.
NPS scores not only help you identify your loyal customers but also Detractors. They are a clear reflection of how far the reality of business services are from customers' expectations.
Once you have identified the detractors, find out what is the cause of their dissatisfaction. Follow up with these customers. Ask what you can do to improve their experience. Conduct an NPS survey again to see if your efforts have shown results.
Minimize Reputation Damage
Customer reviews are powerful. When they recommend or criticize a brand/product, the world listens. When the experience is negative, potential customers pay more attention. Much before the organization can think, any extreme comment can go viral on social media. It mostly happens when the company delays in understanding what its customers think of their products or services.
Surveying the customers quickly after purchase and analyzing their reviews will let you understand how much brand loyalty you earned, to take preventive measures to minimize the reputation damage that can be potentially caused.
Identify the Weak Business Areas
The software allows you to conduct NPS surveys for a brand, employee satisfaction, customer satisfaction, customer support, and more. With the NPS data, the companies can monitor how effectively they are able to connect with the customers in the following areas. The comments given by the NPS respondents help you identify the weaklings, giving them the opportunity to improve.
Companies should run the NPS regularly along with periodic in-depth brand surveys, to keep their finger on the pulse of the brand image and customer's perception. When the brand pays extra attention to customer feedback and takes actions to improve their experience, they enjoy more loyalty.
Gives Performance Goals to the Team
Goal setting is essential for a team. Research has shown that people having clear goals are more successful. It helps in employee engagement and improves their capacity.
A study has shown that when the teams are engaged, they see a nearly 30% increase in the same year operating margin. On the reverse side, when there are no goals, productivity and performance significantly decline.
Having actionable data gives the team a clear goal. The NPS survey software provides visual insights in the form of graphs and charts. They are driven by the ultimate goal to transform the detractors and passives into promoters and implement strategies that build customer success.
Related Read: Best Employee Engagement Software & Tools
Encourages Quick Survey
Modern consumers don't have time. They are continually working to achieve a smooth work-life balance. Amidst that, you wouldn't want to burden the customer to invest 15-20 minutes in a lengthy survey form. Since there are high chances that the time-deprived consumers might skip the survey altogether.
NPS is a single question survey. In the question, the customer is asked to rank their experience with the brand. It doesn't take more than 10-20 seconds to answer this survey question.
Bonus Read: Advantages And Disadvantages of Surveys
Conclusion
Understanding the importance of loyal customers and brand advocates, it becomes imperative to use a tool to gather customer satisfaction data. Using a robust NPS tool can yield very comprehensive customer data that can help you build and transform strategies to create brand experiences that are loved by users.
To reap maximum benefits from the NPS tool you use, ensure that it is compliant with the multiple channels and you can manage scheduling the surveys as per the preference of your customers.
Give ProProfs NPS a try and see how easily you can create surveys to delight your customers and boost the brand loyalty.
Do you want a free Survey Software?
We have the #1 Online Survey Maker Software to get actionable user insights.