Looking to implement customer retention strategies? Read this guide.
Have you ever wondered why there is no increase in your overall business revenue despite frequently acquiring new customers?
This may be due to the fact that your old customers are not coming back to buy your products or services.
Modern-day businesses primarily focus on attracting new customers to boost revenue. However, in this quest, they somehow don't acknowledge the fact that retaining the old customers is also crucial to remain sustainable.
In fact, customer retention is more valuable, profitable, and cost-effective than customer acquisition and helps increase customer lifetime value.
So, how do you increase customer retention?
In this blog, we will answer this question by understanding customer retention, its importance, and how to calculate it. We will also discuss some of the best customer retention strategies you can use to earn customer loyalty.
What Is Customer Retention?
Customer retention refers to the initiatives which a business undertakes to convert first-time customers into loyal customers. It measures the number of customers that return to buy your brand's offerings over a period of time.
The ultimate objective of retaining customers is to convert them into repeat customers and decrease their churn rate. In other words, customer retention is the art of understanding customer journey, providing them exceptional experience at all touchpoints, and fulfilling their expectations, so they do not switch from your brand to the competitors.
A high customer retention rate implies customers prefer your services compared to competitors. To survive the cutthroat competition, where there is no assurance of brand loyalty, you need to implement various customer retention tactics to encourage customers to return.
Also Read: 75+ Customer Retention Statistics You Should Know
How Do You Calculate Customer Retention?
To calculate customer retention, you need to determine the customer retention rate (CRR).
CRR is a tactic that shows the number of customers that continue to do business with you over a given period.
To calculate the customer retention rate, follow the below-given steps:
Determine how many customers you have at the end of the period.
Subtract this amount from the number of new customers acquired during the same period.
Then, divide this number by the total number of clients you had at the start of this period and multiply it by 100.
This number is your customer retention rate.

Let's understand this formula with the help of an example.
Suppose you have 1000 customers at the start of a month. Then 400 customers churn out, and you also acquire 200 new customers. By the end of the month, you will have 800 customers.
So, CRR, in this case, will be:
CRR = (800-200)/1000*100
CRR = 60%
Importance of Customer Retention
Client retention is one of the best ways to boost business profitability. Loyal customers not only keep a steady flow of income but also promote your business through positive word of mouth.
Measuring customer retention helps you understand how successful a company is in attracting new customers and keeping the existing customers satisfied. It enables you to identify how loyal your customers are, how efficient your customer service is, and the pitfalls you need to cover to boost customer satisfaction.
Also, it costs five times as much to attract a new customer as it does to keep an existing one.
So, customer retention improves ROI, boosts customer loyalty, and is cost-effective compared to customer acquisition.
In a nutshell, increasing customer retention comes with a number of benefits including:
Retained customers understand the product's benefit and buy it more often than new customers.
Satisfied customers will refer your products and services to their friends and families, bringing you new customers without bearing any cost. You can measure the likelihood of customers advocating your brand with the help of a net promoter score.
Keeping customers who stay with you for a long time also has a positive effect on your bottom line.
Loyal customers offer you honest feedback that will help you identify the areas that need to be improved to build a positive customer experience.
20 Customer Retention Strategies
After understanding the benefits of implementing a customer retention strategy, you may be wondering how to increase customer retention?
Customer retention programs encourage customers to stay associated with your brand for a lifetime.
So, let's discuss the top 20 ways to increase customer retention.
1. Collect Customer Feedback
The best way to retain your customer is to collect feedback from them. A well-designed customer survey will be beneficial in this case as it offers actionable insights into what clients love about your product and what needs to be fixed. Accordingly, you can change your product strategy to improve customer retention.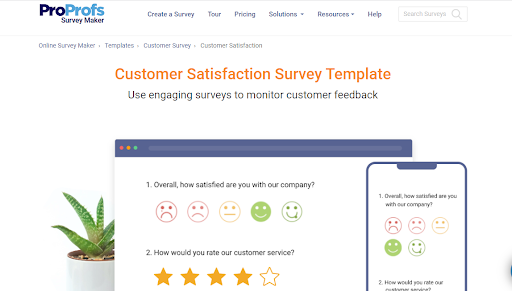 When you ask customers directly about their opinions, they feel appreciated. And, if you also convey to them the changes you have implemented as per their suggestion, it will delight them.
Also Read: Importance of collecting customer feedback
2. Offer Excellent Customer Service
Providing quality customer service is another way to retain customers.
In fact, 96% of customers are ready to leave a brand or a company for bad customer service.
So how do you ensure your customers stick to your brand? Start by proactively listening to your customers, clear their doubts and resolve their issues at the earliest. The interaction with your customers should not feel like robotic talk. Try to add a human touch to the conversation.
You can do so by assigning a separate help desk team consisting of professional customer representatives. Make sure to train them in understanding the customer's needs and offering personalized solutions.
Also Read: Customer Service Recovery Guide
3. Offer Them a Personalized Experience
These days, personalized communication has become the need of the hour. Instead of providing your customers with canned responses, personalizing their experience across all touchpoints is another effective customer retention tactic.
You can collect customer data from their purchase history, preference, surveys, reviews, etc., to create a completely personalized experience. Everything from product packaging, and customer support, to email marketing, can be customized to manage customer retention.
For instance, you can use the customer's name in the subject line of your email surveys. Another way is to suggest products to customers according to their past purchases.
4. Resolve Your Customers' Queries Quickly
The longer you take to resolve your customers' problems, the less satisfied your customers will be. The speed of the response plays a significant role in determining the customers' experience.
As per the study by HubSpot, 90% of customers rate an "immediate" response as "very important" when they have a customer service question.
Implementing live chat software is one of the best ways by which you can address your customer complaints 24*7. By reducing wait times, you can improve customer experience, which will ultimately help you in the retention of customers.

5. Exceed Customers' Expectations
You must have heard the phrase: "Under Promise and Over Deliver."
These days customer expectations are set at an all-time high. And the only way to retain them is to fulfill or surpass their expectations. So, carefully commit to what you can deliver to your customers. Do not promise them anything if you can't accomplish it.
Customers feel delighted when they get more than what was expected.
For instance, suppose your business policy states that the product is dispatched in 5 working days, but it is shipped in 3 days. This means you have over-delivered what was promised. In this case, your customers will feel delighted, increasing the chance of repeat sales.
6. Design a Customer Loyalty Program
A customer loyalty program rewards a customer for their continuous support. It works based on a simple principle: "the more customers shop from your brand, the more rewards they will get."
Offering incentives to your loyal customers will make them feel valued and help businesses to increase their retention rate.
You can reward your customers by providing them with free company merchandise, free shipping, discount coupons, gift vouchers, etc. You can also design various contests like giveaways to attract your customers.
These types of programs will foster an emotional connection with customers and motivate them to purchase again from your company.
For example, look at the image below to understand how Starbucks motivates its customers to earn rewards by purchasing more.
7. Educate Your Customers
Sharing extensive knowledge with customers about your product and services will facilitate a culture of trust. Another viable customer retention strategy is to make them aware of how to use your product or how they can subscribe to services. You can do so by deploying modern knowledge base software to answer the main queries and concerns that the customers have.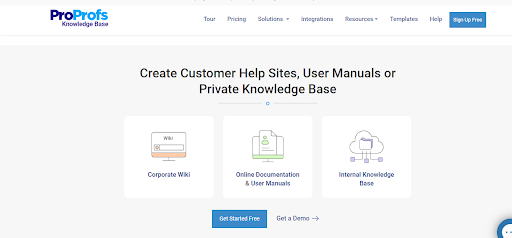 Another way is to provide training to customers explaining the usage and benefits of the product they have signed up for.
8. Utilize Social Media
More than 58.4% of people use social media across the globe. That equates to more than half of the world.
Many times, customers may not contact you over the phone or by email. Instead, they might use social media to reach out to your business. They may leave a comment or review, ask questions, or view your social media profile. So, it becomes crucial to engage your audience over different social media platforms like Facebook, Twitter, Instagram, etc., because it helps to improve the retention rate.
Responding quickly to queries on the social platform will show customers that you care about them, ultimately improving their experience with your brand.
9. Focus on Transparency
Businesses should embrace transparency. If you do not provide complete information about a product, it may seem like you are hiding something. Therefore, try to offer comprehensive details about the product or services you provide to become a reliable seller in customers' eyes. It will not only foster a culture of trust but is a viable customer retention solution.
For instance, if you are having technical issues in your delivery system, try communicating the same to your customers. Otherwise, your customers may get annoyed while waiting for their products to arrive and move to your competitors.
10. Convert Negative Feedback Into Opportunity
As discussed above, asking for customer feedback is the best way to understand what customers think about your brand. Customers can provide both types of feedback; negative and positive.
You can easily convert customer praises to reviews and testimonials to promote your brand. But, sometimes, you may receive negative feedback also.
Try not to get disheartened by customer complaints. Instead, use it to understand the issue that customers are facing and work on resolving the problem. In a nutshell, you can use negative feedback to re-engage with customers and increase the retention rate.
11. Create an Online Community
Building an online brand community provides a platform for customers to discuss the brand and its products. Users can communicate with each other, ask questions and answer other members' questions. It helps in creating a medium for rich discussion that encourages advocacy and promotes customer engagement. The online community also brings customers and businesses together and fosters brand loyalty.
12. Invest in Social Responsibility
Customers purchase from you when they feel good about your brand. Employing CSR activities in your business will improve your brand image and positioning. It will assist a company in giving back to society and improving customer retention. These days customers not only want to buy from you but feel emotionally connected with your brand. So, brands that "do good" by helping others are rewarded with high customer satisfaction.
For instance, Google, in order to create a sustainable environment, aims to operate solely on carbon-free energy by 2030.
13. Implement the Subscription Model
Using a subscription-based model is another customer retention idea to consider, especially if you are dealing with an e-commerce business.
The traditional one-time sale model focuses on selling a product a single time. However, in the subscription model, customers buy the product every month. Hence, the focus shifts from determining product value to the customer lifetime value.
Also, since customers subscribe to your products every month, your retention rate will improve as you will satisfy your existing customers.
14. Surprise Your Customers
Do you remember the last time someone did something nice for you out of the blue?
Did you feel good?
The same technique applies in business. Surprise reciprocity can do wonders for your business. You can always surprise your customers with kind gestures. It is a type of psychological trigger that makes people happy and builds a stronger relationship with your customers.
For instance, suppose you manage a restaurant, and a customer orders a home delivery. You can add a free sweet dish with their order as a "token of thank you." It will make your customer feel good, and they will return to order something from you in the future. This is an example of how to retain customers for the long term by doing something good for them.
15. Fast Delivery and Free Returns
If you own an e-commerce store, you must agree that "fast delivery" and "free returns" are two crucial factors determining your business's success. At the same time, these two factors affect the rate of customers that churn out.
Customers like to receive their orders as quickly as possible. With "2-day delivery" becoming the new standard delivery time, they do not want to wait longer than that period once they place an order. And if the retailer is not able to fulfill their demand in 2- 3 days or as promised, they will move to competitors.
Also, customers prefer brands that offer easy returns on their orders. Implementing a free return policy on all orders is another one of the most effective customer retention strategies.
16. Monitor Your Churn Rate
Churn rate includes metrics like purchase frequency and repeated sales. Keeping track of these metrics like decrease in purchase frequency or decline in repeat sales helps businesses to determine how many customers are no longer associated with your company and the reason behind it.
Analyzing your customer churn rate offers qualitative and quantitative data that assist you in understanding your customer and devising measures to keep customers from churning out.
17. Automate Wherever Necessary
Instead of having marketing teams manually track which customers are no longer associated with your brand, implementing an automated marketing platform to streamline the work process is another customer retention tactic.
This platform can automatically recognize when customers do not buy your products and re-engage them with personalized content. Apart from reaching out to many customers at the same time, it also helps save effort and resources.
18. Communicate With Customers
Developing a proper communication plan to interact with customers across their preferred channels is crucial to managing customer retention. Answering their queries in a timely manner and informing them about any changes or developments in your product, new product launches, or any other informative communication is important.
For instance, you can send monthly newsletters to customers to inform them about a new product launch or any upcoming sale offer. Customers feel valued and they will come back to you.
19. Participate in Marketing Events
Taking part in marketing activities like demos, trade shows, etc., helps build engagement with customers and offers them details about the products they may be interested in or have already purchased. You can also organize a free product demo with customers. It will enable customers to identify your brand and reach out to you directly. Once they communicate with you directly, they will feel motivated to buy your products for the long term.
20. Employ Employee Engagement Programs
To improve customer retention, try to think beyond the product and its price. This means focussing on employee engagement and satisfaction. Happy employees will automatically help deliver excellent customer experiences.
Richard Branson, the founder of the Virgin Group, fittingly said, "Take care of your employees, and they will take care of your business."
In simple words, employee engagement drives customer satisfaction. Engaged employees feel enthusiastic about their work, and they will leave no stones unturned to resolve clients' issues, close a sale, or provide them with exceptional service.
Implement Your Next Customer Retention Strategy Now
While it may take some effort, increasing customer retention is important for any business that wants to thrive. Implementing customer retention strategies is a crucial part of that effort, whether you are a small firm that has just started its journey or an established enterprise. Putting the right strategies in place will build a loyal and satisfied customer base that will help you sustain your business for many years to come.
Of course, the best way to retain customers is to ask for their feedback directly. For this purpose, you need a versatile survey maker tool like ProProfs Survey Maker. It offers free survey templates that accelerate the process of collecting feedback.
Do you want a free Survey Software?
We have the #1 Online Survey Maker Software to get actionable user insights.