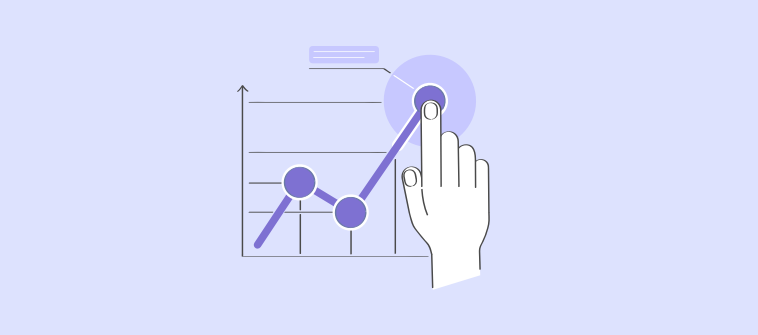 How do you grow your business? How do you ensure its continued success? Well, one answer to that question is to make more sales, and no doubt that is important, another answer to that is customer retention. And what exactly is customer retention? Well, to put it simply, it's the ability of a company to..? No points for guessing, retain customers.
I personally consider customer retention to probably be the most important part of the sales process because whether you are established in the market or just starting out, you can't survive without catering to existing customers. It is always cheaper to retain existing customers than to acquire new ones; here are some practices you should follow to increase your customer retention.
# Offer Customers Testimonials and Use Cases During the Sales Process
For a long term relationship with the customer, both sides need to be clear as to whether the association is viable on both ends. The key to this is making sure the customer knows what you offer and has to know-how on the company's communication and work with previous customers. It is pretty similar to how you would approach buying a new gadget or vehicle. You research how it works and whether it suits your needs. Take a similar approach with your customers, let them know what you offer and set attainable expectations before signing on. Check out this testimonial page to get an idea of how they can be used.
---
---
# Ask for Customer Feedback and Work Towards Implementing It
There's no way of increasing customer retention without reducing customer churn. To be able to make people continue their relationship with your company, you first need to know why they leave. Make use of Net Promoter Score software to track customer trends and collect actionable feedback.
The availability of best survey tools has made it easier to access templates for net promoter scores and other customer metrics. Use the opinions and feedback from customers to resolve issues at the earliest. Once you identify and address issues that make customers leave, your customer retention rate will show significant growth.
---
---
# Build a Customer Loyalty Program
Nothing makes customers stay more than providing them with additional value. This can be done through the channels of customer loyalty programs or rewards. Loyalty bonuses, gamification, user-generated content are simple but effective tools you can use to increase customer retention. Cultivating loyalty does not have to be only about rewards for purchases or advocacy. It can involve sending customers surprise packages and gifts based on their interests to celebrate mutual achievement. Loyalty is cultivated through these little things, and these little actions go a long way in ensuring a long-lasting relationship between you and your customers.
---
---
# Keep Your Promises
Every relationship you have with customers will have its foundation on you being able to keep the promises made to your customers during the onboarding process. When the customers start their relationship with you, it is based on a certain set of expectations which they have from you. Keep these expectations in mind and ensure the timely delivery of these expectations and promises. Invest in a CRM to help you keep track of appointments and tasks so that you can meet these on the scheduled dates and maintain the health of your business relationship.
# Personalize Your Official Correspondence
Don't leave all your communication up to generic system generated emails. Personalize the communication you have with your customers; this helps you see your customers not just as another number in the sales sheet but as a real person. Send out regular newsletters to your customers about the latest happenings in your company. Your correspondence with your customers need not be limited just to letters about the new product you launched, or the new offers available to them; let them know about major events and happenings in your company. This builds a personal bond in the long-term. When a customer feels a sense of ownership and belonging with the brand, they are likely to maintain their association with the company for a longer time.
# Acknowledge and Celebrate Mutual Success
As human beings, we tend to remember negative experiences for far longer than positive experiences. And unsurprisingly, customers are more likely to rant about negative experiences over social media rather than positive ones. Look into the positive experiences you create with customers and focus on them rather than the negative ones.

When companies provide negative experiences, they send out correspondence hoping to rectify it at the earliest, but what about when you achieve or overachieve on your goals? Why is that not celebrated? Emphasize on these events and acknowledge them with the customers and create memories of the positive experiences as well. The launch of Samsung Note 8 after the debacle of its predecessor is one such notable example of celebrating success with the customers. You don't need to plaster these achievements over social media or your website, just a simple mail to the customer about the same will have the intended effect as well.
These are just some strategies that should get you started on your way to increase your customer retention rates. Feel free to explore and craft more strategies for yourself; customer retention is a learning curve that never ends. Use the comments section below to share any more strategies that can help improve customer retention!
Do you want a free Survey Software
We have the #1 Online Survey Maker Software to get actionable user insights